Small Openings in Central Asia's Pandemic-Closed Borders 
Kyrgyzstan opened a major border crossing with Uzbekistan, but will Tashkent let its citizens cross it?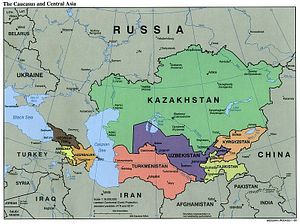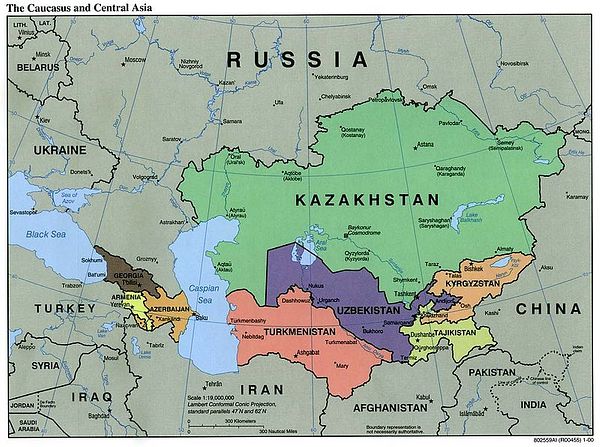 In mid-March, as the three Central Asian states of Kazakhstan, Kyrgyzstan, and Uzbekistan began confirming their first cases of COVID-19, the disease caused by the novel coronavirus that originated in China in late 2019, border closures were among the region's first actions. Now, as the pandemic drags on, some states in region are testing the waters for re-opening borders.
As of September 1, RFE/RL reports, Uzbek citizens will be allowed to enter Kyrgyzstan via the Dostuk checkpoint. Dostuk, along the shared border through the Fergana Valley, is the largest crossing between the two states. It was closed in mid-March; the re-opening may be welcomed in the region — if it works out.
For now, the border is in theory open only one way. Kyrgyzstan added Uzbekistan to its list of countries whose citizens are allowed to enter Kyrgyzstan, but Uzbekistan's border is still effectively closed to Kyrgyz citizens. 
Kyrgyzstan's list currently has 32 countries, including Uzbekistan, and Bishkek says it will update the list twice a month. The 31 other countries are: Armenia, Austria, Azerbaijan, Belarus, Belgium, China, Georgia, Germany, Great Britain, Iceland, Ireland, Italy, Japan, Kazakhstan, Kuwait, Latvia, Liechtenstein, Lithuania, Luxembourg, Malaysia, Pakistan, Portugal, Qatar, Russia, Slovenia, South Korea, Sweden, Switzerland, Turkey, Turkmenistan, and the United Arab Emirates. 
While some of the countries on the list have the pandemic under control, others demonstrably do not. Russia, for example, is approaching the 1 million mark for confirmed cases though its daily new case rate has dropped from over 11,000 per day in May to under 5,000 per day in August.
Kyrgyzstan's border opening, as Eurasianet reported, is an attempt at "salvaging what remains of the tourist season." But it may not work out. Kyrgyzstan earlier began allowing entry to Kazakh citizens, but Kazakh authorities along the border have reportedly turned people back, for example. The same could happen along the Kyrgyz-Uzbek border. A spokeswoman for the Kyrgyz Border Guard Service, Gulmira Borubaeva, told RFE/RL's Uzbek Service that the Kyrgyz side will not interfere with Uzbek citizens entering Kyrgyzstan but whether Uzbek authorities let their own citizens cross is up to Tashkent. 
In June, Reuters reported that Uzbekistan's borders would re-open for diplomats, investors, and "medical tourists" as well as an array of travelers from other countries such as China, Japan, South Korea, and Israel. The specifics — whether entry comes with a required quarantine or not — depend on how a country is coded (red, yellow, green) ostensibly based on the pandemic situation. Those coming from "red" countries will need to carry a certificate in English or Russian proving they are COVID-free made no more than 72 hours before departure. This week Uzbekistan and Belarus agreed to resume regular flights, and Tashkent is expected to do so with Turkey, Kazakhstan, and the UAE in September. In late August, Uzbek authorities proposed resuming flights with Kyrgyzstan, but Bishkek demurred.
Kazakhstan began resuming some international flights in August, namely with the UAE, Belarus, Germany, the Netherlands, Egypt, Ukraine, and Russia. It had earlier resumed flights with South Korea and Turkey (which then re-introduced the suspension of flights when Kazakhstan locked down a second time in July).
The only thing that's clear is that the situation is liable to continue shifting. Regional governments surely wish tourism could resume alongside other economic activity, including the flow of migrant workers. But with a patchwork of policies across the region, not to mention difficulties regarding enforcement of new rules at semi-closed borders, traveling will remain difficult. Travelers should definitely triple-check with all of the relevant authorities before booking and boarding flights or approaching border crossings.