DARPA Awards Contract to 5 Companies Under Aerial Combat Evolution Program
This follows the August AlphaDogfight trials which saw an AI system beat a human pilot in a simulated dogfight.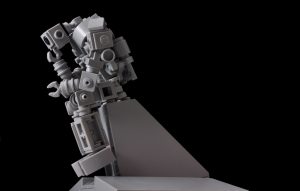 According to a U.S. Defense Advanced Research Projects Agency (DARPA) statement on November 11, the agency recently awarded contracts to five companies, including a university research institute, to develop algorithms that would allow manned and unmanned aircraft to operate as teams in aerial dogfights. This announcement follows an August competition in which an artificial intelligence (AI) system designed by one of the firms, Heron Systems, defeated a human operator in a simulated aerial dogfight of F-16s — which many accused of being nothing more than a sophisticated video game – forming the third and final event in the DARPA AlphaDogfight trials which started last November.
"Boeing, EpiSci, Georgia Tech Research Institute, Heron Systems, and physicsAI were chosen to develop air combat maneuvering algorithms for individual and team tactical behaviors under Technical Area (TA) 1 of DARPA's Air Combat Evolution (ACE) program," the statement notes. It added that each of these companies are tasked with developing AI algorithms that would allow "two-on-one and two-on-two within-visual-range aerial battles," meaning dogfights of one or two AI systems along with a human operated aircraft against one or two enemy aircraft in simulated environments. The algorithms will be tested in three phases, including with actual combat aircraft in 2023, the statement adds.
As I noted in my August piece here on the AlphaDogfight trials, despite the media hype around it which imagines the development as a step towards the U.S. Air Force fielding UAVs that engages aerial targets autonomously without human tactical guidance, the goals of the DARPA ACE program is more circumscribed: "The principal aim of ACE is to develop autonomy for unmanned aerial vehicles (UAVs) that would enable them to engage in tactical aerial maneuvers within a prescribed strategy provided by a single human "commanding" pilot in an accompanying platform."
As the U.S. Air Force continues its quest to integrate autonomous UAVs into its planning, one idea that has found traction is that of a "loyal wingman" to a human-operated aircraft, in form of a swarm of autonomous drones that will accompany it, like the under-trial XQ-58 Valkyrie. Commenting on the utility of such combat tactics, Center for New American Security's Paul Scharre told the BBC March last year, "Swarming allows you to build large numbers of low-cost expendable agents that can be used to overwhelm an adversary," adding "And unlike having a large number of soldiers, robotic agents can coordinate on a scale that would be impossible for humans." But before controlling a swarm of drones, human pilots need to start working with a single or couple of them to begin with.
A first step toward deployment of mixed manned-unmanned systems (including the loyal wingman concept) however would be to teach human commanders of manned aircraft to trust the accompanying UAVs. This seems to be one of the key objectives behind the new DARPA contracts to the five companies. As the agency statement quotes Tim Grayson, director of DARPA's Strategic Technology Office, as saying: "While much of the excitement surrounding ACE is based upon the success of AlphaDogfight Trials and the promise of autonomous tactical air combat, the program is ultimately focused on developing a protocol for teaching humans to trust autonomy and to develop more advanced human-machine symbiosis." This simultaneously seems to be an attempt to de-hype the August trials as well as advance more modest, though significant, goals.
"In Phase 1, the different technical areas will be participating in AlphaDogfight Trials-like scrimmages of increasing realism as we mature the tech and continue to reduce risk for the transition to sub-scale unmanned aircraft less than a year away," the DARPA statement quotes ACE program manager Colonel Dan Javorsek as saying.