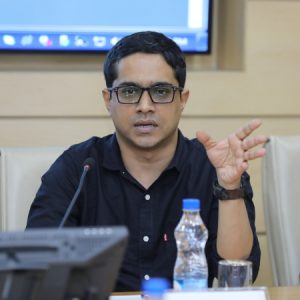 Abhijnan Rej
Abhijnan Rej was Security & Defense Editor at The Diplomat and Director of Research at Diplomat Risk Intelligence.
His primary areas of interest are Southern Asian security, Indian defense and foreign policies, emerging technologies and military strategy.
Rej's work has appeared in The Washington Quarterly, the US Army War College's online journal War Room, War on the Rocks, the Lowy Institute's Interpreter, National Interest (online), Global Policy (online), Wired (online), Journal of Physics: A, and Contemporary Mathematics, along with numerous think-tank occasional papers, policy briefs, and book chapters. He was previously Senior Fellow, Strategic Studies, at the Observer Research Foundation, New Delhi. Rej also has significant work experience as a quantitative researcher in academia and the corporate sector.
He has written for virtually all major Indian English-language media outlets, and has been quoted by the Economist, Reuters, Voice of America, CNBC, The Nation, The Australian, China Global Television Network, and Dawn, among others.
Twitter: @AbhijnanRej