Former Kazakh Health Minister Detained in Corruption Probe
Birtanov was minister until late June when he resigned after contracting COVID-19.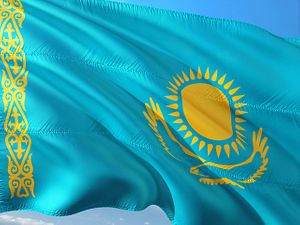 On November 3, Kazakhstan's Finance Ministry reportedly confirmed that former Kazakh Health Minister Yelzhan Birtanov had been detained as part of an investigation into alleged embezzlement.
Birtanov had served as minister from early 2017 to late June 2020, when he resigned. At the time of his resignation, Birtanov cited complications from COVID-19 — which had contracted earlier in June, as had First President Nursultan Nazrabayev and several other top government officials — for his resignation. Could there have been more to his resignation than COVID-19 induced pneumonia?
Shortly after Birtanov's June 25 resignation, Kazakh President Kassym-Jomart Tokayev gave an address in which he acknowledged the strain the pandemic was putting on the country's health care system. He said the Health Ministry had not been prepared to handle the pandemic and the government would investigate mistakes made.
According to Vlast.kz, the Finance Ministry's financial monitoring committee confirmed today that it was investigating a criminal case involving Birtanov and that he had been detained. On October 31, reports had surfaced that the former minister had been arrested, with the KazTAG agency citing an unnamed source claiming Birtanov had been detained on suspicion of embezzling 526 million Kazakhstani tenge ($1.2 million) that had been allocated for digitization efforts.
In August, Vice Minister of Health Olzhas Abishev — who had been appointed to his office in 2018 — was detained on suspected embezzlement. Vlast.kz reported at the time that he was suspected of embezzling 500 million tenge that had been allocated for information systems. The Ministry of Finance's financial monitoring committee noted that the suspected crime took place in 2018 — long before the pandemic — and consisted, in part, of Abishev signing off on a complete project, including issuing payment, when the project had not in fact been finished.

Also in August, Berik Sharip was detained by the anti-corruption service on suspicion of abuse of his authority in the purchase of medical products during the country's state of emergency. Sharip had most recently been chairman of the board of SK-Pharmacy —  the Kazakh state pharmaceutical distributor established by the Kazakh government under its sovereign wealth fund, Samruk-Kazyna. He'd been appointed chairman in April and relieved of his position in July amid a scandal in which donated drugs ended up for sale in pharmacies.
Whatever crimes may or may not have been committed, the timing of these detentions serves to shift blame for the ongoing effects of the pandemic and the country's continued struggle to contain it. At present, Kazakhstan has recorded 113,309 cases of the coronavirus and 1,857 deaths. This bevy of corruption allegations also, if true, underscore the prevalence of corruption in the Kazakh government. For those who wonder why rooting out corruption matters, a crisis always lays bare the dysfunction fostered by corruption and there are few crises that compare with COVID-19.