Senior British Politician Comes Out in Support of Australia in Its Tussle With China
The U.K. desperately wants to join the Indo-Pacific game. But will its material circumstances allow it?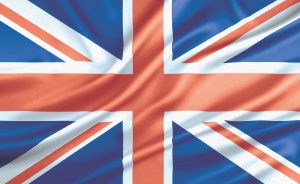 In an interview to the Sydney Morning Herald (SMH) on November 26, Tom Tugendhat, chairman of Britain's Foreign Affairs Committee expressed deep solidarity with Australia as that country finds itself in China's crosshairs. Terming the non-paper with 14 demands from Australia that China issued last week via several Australian media outlets "an extremely aggressive act," the SMH also quoted Tugendhat as saying "I think there's a real opportunity for the free countries of the world to be taking this extremely seriously."
"It's about time that he [Xi Jinping] realised that free countries are not here to be bullied and not here to be pushed around," Tugendhat told the SMH.
As I wrote of the astonishing Chinese move last week in these pages:
This latest bout in China's infamous "wolf warrior diplomacy" comes amid Australian push back against Chinese interference and influence operations, beginning with new laws issued in 2018. Canberra's April call for an investigation into the origin of the novel coronavirus, its ban on Chinese 5G infrastructure, as well as its increasingly visible and rejuvenated military partnerships with like-minded powers in the Indo-Pacific have all irked Beijing.
In retaliation, China effectively banned a large number of Australian commodities imports, while its state-run media as well as foreign ministry have taken positions that oscillate between petulance and hyper-ventilation.
For its part, Canberra upped its diplomatic game and committed significant resources for its military for the decade ahead, re-energizing partnerships with major European powers with stakes in the Indo-Pacific is a key part of the former. Early this month, the German Defense Minister Annegret Kramp-Karrenbauer spoke of her country's interest in assigning military officers to the Australian Navy, as both countries committed to jointly meeting the security challenges in the Indo-Pacific. Over the last couple of years, Australia and France have also deepened their defense relationship as Paris, with President Emmanuel Marcon at the helm, considering Canberra and New Delhi as key Indo-Pacific actors; in September this year, the first edition of the long-proposed trilateral Australia-France-India dialogue took place.
Unlike France and Germany, the United Kingdom has not formally adopted an Indo-Pacific strategy. That said, as Bill Hayton recently wrote, shaped by both compulsions arising out of Brexit – which necessarily means that the U.K. will now have to increasingly look towards Asia as it firmly turns it back on Europe – as well as China's intransigence have implied that a British "Indo-Pacific tilt" is now visible, with small but coherent moves towards the region.
And then of course, there is Britain's place of pride in the Five Eyes intelligence-sharing arrangement that also involves Australia, Canada, New Zealand and the United States. The Five Eyes are steadily embracing a larger strategic policy agenda, beyond the traditional confines of joint signals intelligence efforts. In fact, it was a recent Five Eyes statement on the situation in Hong Kong that provoked a rather undiplomatic reaction from a Chinese foreign ministry spokesperson.
Therefore, at many levels, British declarations of support toward Australia makes sense. What does not, however, is the United Kingdom's tall commitments toward rebuilding a robust military – which is what, at the end of the day, is required if the country is to play a larger role in Indo-Pacific geopolitics. As The Diplomat's defense columnist Jacob Parakilas wrote of the recently announced massive increase in the U.K.'s defense budget, "The pandemic has hit the British economy hard, and … its future has rarely been so uncertain. So, the question of whether the U.K. can follow through on this commitment is a genuine one."
So, while Canberra will find much to be happy about Tugendhat's statements, it will most probably see them for what they are: rhetorically solidarity of a declining power hell-bent on joining the latest game in town, the Indo-Pacific.