Connectivity Gaining Greater Currency in India-Bangladesh Relations
Bangladesh has expressed interest in the India-Myanmar-Thailand trilateral highway, despite slow progress made to date.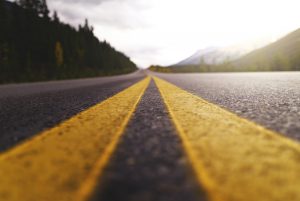 Bangladesh has expressed interest in joining the India-Myanmar-Thailand trilateral highway project. Bangladesh made the overture at the recent virtual India-Bangladesh summit between Indian Prime Minister Narendra Modi and Bangladeshi Prime Minister Sheikh Hasina in December 2020. For both trade and strategic reasons, creating connectivity can be beneficial to both India and Bangladesh, but it's yet to be seen how the post-COVID-19 economy will affect the implementation of such investments. 
Regional connectivity was one of the key themes discussed at the bilateral summit. The two leaders reviewed a number of connectivity projects, including a trial run of trans-shipment of Indian goods from Kolkata to Agartala via Chattogram and operationalization of the Sonamura-Daudkandi Protocol route under the Protocol on Inland Water Transit and Trade (PIWTT). The two leaders also decided to expedite the operationalization of transporting Indian goods through Chattogram and Mongla ports in Bangladesh. Also at the meeting, India sought connectivity between the border districts of Hilli in the Indian state of West Bengal and Mahendraganj in the Indian state of Meghalaya through transit over Bangladeshi territory. 
Hasina also raised Bangladesh's interest in the India-Myanmar-Thailand trilateral highway project in order to facilitate better connectivity between Dhaka and the countries in South and Southeast Asia. The India-Myanmar-Thailand trilateral project, conceived in 2002, is a 13,660 km cross-border highway, linking Moreh (India), Bagan (Myanmar), and Mae Sot (Thailand). Work on the highway has seen some delays, but it is expected to be ready by 2021. 
Bangladesh is also part of another important regional connectivity network, the Bangladesh, Bhutan, India, Nepal (BBIN) network, which also came up at the recent bilateral summit. The Joint Statement noted that in order to ease movement of people and goods as well as enable better connectivity, the two countries are looking at "an early operationalization of the BBIN Motor Vehicles Agreement [BBIN-MVA] through expeditious signing of the Enabling MoU for Bangladesh, India and Nepal to commence the movement of goods and passengers, with provision for Bhutan to join at a later date." 
Bangladesh's interest in the trilateral project with India, Myanmar, and Thailand along with the BBIN connectivity can be useful for both India and Bangladesh. For one, it will facilitate the development of India's much-neglected Northeast region, which brings for New Delhi both economic and strategic benefits. Bangladesh also benefits: Foreign Minister Dr. A.K. Abdul Momen, speaking to reporters after the summit, stated that "Our trade and commerce will see a boost if the road is built. We need to be involved in the road belt considering our strategic interests." He pointed out that India proposed this earlier, but the previous Khaleda Zia government in Bangladesh had refused to join. 
For India, the trilateral highway is important as a gateway to ASEAN that can help boost trade, people-to-people, and cultural linkages between India and Southeast Asia. India reportedly has also offered to extend the highway to other countries in the region including Cambodia, Laos, and Vietnam. Vietnam will be quite excited about such a proposal, but it is unclear how Cambodia and Laos will respond, given their deep economic and strategic engagement with China. Vietnam, their close strategic partner, has had difficulties in these relationships in recent times because of China. 
Analysts suggest that the BBIN MVA is a potential "game-changer for neighborhood cooperation." That these states have agreed to "exchange their traffic rights" to allow free movement of cargo and people within and across international borders is noteworthy. It also suggests that these links will be developed initially as "functional transport corridors" before evolving into "economic corridors." 
This is also an interesting facet of India's subregional diplomacy that is gaining greater ground, especially during the second term of the Modi government. There is recognition that regional diplomacy using the South Asian Association for Regional Cooperation (SAARC) vehicle has not proceeded along the lines that Modi had originally envisioned and therefore there is greater emphasis on subregional groupings such as the Bay of Bengal Initiative for Multi-Sectoral Technical and Economic Cooperation (BIMSTEC) and BBIN, which can also be useful in pursuing India's Act East policy. 
Despite these promising benefits, progress on these highway projects has been slow. There was a meeting of officials from Bangladesh, Bhutan (as an observer until it completes the internal processes to ratify the Motor Vehicle Agreement), India, and Nepal in February 2020 urging on "the need to expeditiously finalize the Passenger and Cargo Protocols for implementation of the BBIN MVA." At that meeting, the leaders decided to meet again in May 2020 to take stock on the progress on the decisions taken, but in December the summit meeting only reiterated the importance of expediting the process. 
India's foreign minister, Dr. S Jaishankar, in a letter to Asom Gana Parishad (AGP) MP Birendra Prasad Baishya, said that India is involved in two projects in Myanmar as part of the 1,360-km Trilateral Highway project. These include improving the 120-km Kalewa-Yagyi road sections to highway standard and upgrading 69 bridges and approach roads on the Tamu-Kyigone-Kalewa (TKK) road section of 150 km. The work on the Kalewa-Yagyi stretch has been delayed for a number of reasons including the challenge of building roads with "steep gradients and sharp curves," due to which only one-fourth of the road has been done. Work on the bridges has been slow because of a change in contractors, as the work done by a previous contractor was not up to satisfactory levels. 
According to Bipul Chatterjee and Arnab Ganguly, there are sizeable hurdles that need to be addressed if these projects are to be realized. These include limitations imposed by a lack of adequate infrastructure, and the absence of synchronized regulations and customs procedures. A report from the Observer Research Foundation (where I work) also found these inadequacies as significant for progress on connectivity. The authors of the report suggest that the BBIN project has the potential to be linked with other regional connectivity initiatives serving larger regional and interregional goals of strengthened networks among India, Bangladesh, Bhutan, and Nepal. It is suggested that the BBIN MVA can be interlinked with existing networks such as the Bangladesh-China-India-Myanmar Economic Corridor and the Kaladan Multi Modal Transit Transport Project that would improve economic and trade opportunities and tourism. 
Bangladesh's interest in joining the highway project should be welcome, but India's track record in completing infrastructure and connectivity projects has generally been poor. In a post-COVID-19 scenario, with resources also stretched, the completion of these projects could be further delayed.