France and India Hold Strategic Dialogue
Paris has been an old friend of New Delhi; their relations continue to deepen amid a French Indo-Pacific push.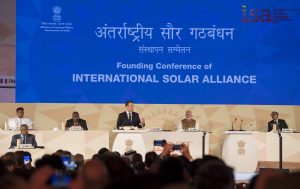 On January 7, France and India held the latest edition of their annual strategic dialogue in New Delhi. The Indian delegation was headed by National Security Advisor Ajit Doval while Emmanuel Bonne, diplomatic advisor to President Emmanuel Macron, led the French side. According to an Indian Ministry of External Affairs statement, "the two sides held discussions on a variety of issues including counter-terrorism, cybersecurity, defence cooperation, maritime security, regional and global issues and cooperation in the Indo-Pacific region." "Both sides reaffirmed the high priority they accord to the India-France strategic partnership and highlighted the convergence of views between the two countries," it added.
The dialogue took place amid growing Indian interest to jumpstart its relations with European powers as they look to play a more significant role in the Indo-Pacific. The France-India relationship, historically, has been exceedingly robust. Both countries not only share common interests in the Indian Ocean region – Paris, by virtue of its colonial territorial possessions – but also because of a fundamental congruence, in terms of both being proud adherents of the notion of strategic autonomy. As I wrote in these pages in September last year when French Defense Minister Florence Parly was in India on the occasion of the induction of five Rafale jets into the Indian Air Force:
India's relationship with France is one of the country's strongest. France was one of the first countries with which India signed a "strategic partnership" after the end of the Cold War, in January 1998. Beyond the purchase of 36 Rafale jets – some of which might form part of India's nuclear air vector – in 2016, India entered into a contract with a French firm to build six Scorpene submarines in India's Malegaon dockyards through a technology-transfer arrangement in 2005. Two of them have already been commissioned into the Indian navy while a third is undergoing sea trials. The two countries signed a military logistics agreement in 2018, among a handful India has so far. France was one of the very few countries to support India's decision to test nuclear weapons in 1998.
Macron has been a consistent champion of the Indo-Pacific and has argued for an Australia-France-India "axis" for the region in the past; all three countries held their first official trilateral dialogue in September last year. For New Delhi, France is an attractive partner, not just because of the tangible gains India has derived from the relationship in the past, but also because in many ways, deepening relations with that country does not require significant expenditure of domestic-political capital on the part of whichever government is in power – unlike relations with the United States which is instrumental at its core and continue to be colored by a degree of understated suspicion.
In December last year, France became the 23rd member of the Indian Ocean Rim Association, "the first time that a country whose mainland is not on the Indian Ocean has been brought into the fold of the IORA," as one Indian journalist noted at that time. France's membership in the IORA is by virtue of its possession of Réunion Island in the western Indian Ocean. The island's strategic location makes France an exceedingly attractive partner for maritime domain awareness (MDA) activities for India. Both countries are also exploring the possibility of a secure-communications agreement akin to the one India already has with the United States; such an agreement will accelerate joint MDA activities by enabling smooth exchange of classified data.
France also continues to steadfastly back India on Kashmir while its relations with Pakistan has plummeted in the recent past and China has become an object of suspicion. Speaking at the Vivekananda International Foundation — a New Delhi think tank close to the Narendra Modi government — on January 7, Macron advisor Bonne stated: "Whether it be on Kashmir, we've been supportive of India in the security concern. We haven't let the Chinese play any kind of procedural games. When it comes to the Himalayas, check our statements, they are perfectly clear. What we say publicly, we say it to the Chinese privately."
However, some of India's enthusiasm about Europe as a strategic hedge against potential American prevarications when it comes to China and the Indo-Pacific could stand to be a little muted after the recent conclusion of talks between China and the European Union about an investment treaty. Voices close to the Modi government have explicitly expressed their concerns about the deal, which they see as strengthening Beijing's hand. That said, the Modi government has traditionally preferred to engage with major European capitals individually and has downplayed the role of Brussels. It is, therefore, likely that the China-EU deal, as and when it goes into effect, will leave India's relations with France untouched.