Should Europe Worry About Kyrgyzstan?
Sadyr Japarov's rise to power and a return to presidentialism demonstrate the limits of democracy promotion in Kyrgyzstan.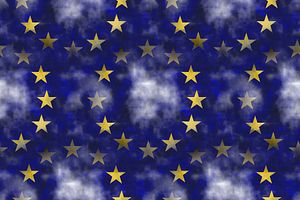 The results of the January 10 elections — which completed the elevation of Sadyr Japarov from prisoner to president — came as a bitter confirmation of the fears of many observers of Kyrgyzstan. In the elections, less than 40 percent of registered voters cast ballots and 79 percent chose Japarov, while more than 80 percent supported his proposal of amending the constitution to allow for a return to presidentialism. 
When writing about Central Asia, many occasional observers appeal to the same old clichés. Among the most used state Kyrgyzstan as an "island of democracy" or, less frequently, dub it a "vibrant democracy." This is usually intended to give the uninformed reader a comparative reference point, setting the Kyrgyz political landscape apart from the more autocratic regimes in the region. 
Nevertheless, these clichés fail to account for the complexities of the democratic endeavor in Kyrgyzstan. Democracy in Bishkek has never fully complied with Western standards, and after the January 10 elections, Western-style democracy in Kyrgyzstan is even more under threat. Did the many democracy promotion activities funded by international donors not have a deep impact on the way the population views political systems? Kyrgyz political scientist Asel Doolotkeldieva expressed such concerns on Twitter, commenting, "I wonder how many millions of western taxpayers money were wasted to promote democratization, rule of law, parliamentarism and party politics? To arrive today at this embarrassing situation…" 
As recent research has shown, statistically, a positive change in cultural values precedes democratic institutionalization and vice versa, which may in fact explain why the Kyrgyz are more inclined toward a centralization of power. The latest iteration of the World Values Survey shows that Kyrgyz citizens are more inclined toward a traditional set of values, placing less trust in elections, political parties, and parliament. 
Mariya Y. Omelicheva argues that presidentialism is preferred by Kyrgyz citizens as a better form of keeping the state accountable without breaking the patronage networks from which many benefit. Another view, not totally different, is that in fact Kyrgyzstan never had a real parliamentary system, as the parliament was too weak and political guidance has always been provided by the president. In a sense, that would mean that the pending constitutional reform would just formalize a de facto situation. All analysts seem to agree that Japarov has to meet high expectations following the elections. He ran on promises of fighting corruption and reducing Kyrgyzstan's economic dependencies, but lacked a clear political program charting the course to those ends. 
In the context of the recent elections, the democratization activities conducted by Western donors in Kyrgyzstan come to mind. One of the most active donors in terms of democracy promotion is the European Union (EU). The EU has been very active in the region, especially since the implementation of the 2007 Strategy for Central Asia, but its relations with Kyrgyzstan date back to 1995, when the Partnership and Cooperation Agreement between the two sides was signed. In 2019, the EU and Kyrgyzstan initialled an Enhanced Partnership and Cooperation Agreement. 
The EU remains one of the largest donors to Kyrgyzstan and has announced large assistance packages, worth more than 36 million euro, in response to COVID-19. Additionally, since 2016, Kyrgyzstan has been a beneficiary of the EU's General Scheme of Preferences Plus (GSP+), which grants zero tariffs to certain Kyrgyz commodities exported to the EU in exchange for the implementation of certain standards on sustainable development and good governance. Despite this facility, many Kyrgyz producers cannot benefit from it, as the EU market import rules are too strict and inaccessible for many businesses in Kyrgyzstan. 
The EU's aim, as indicated in official statements, has been to support the consolidation of democracy in Kyrgyzstan, as well as sustainable economic development and the reduction of poverty. Most of the EU assistance for Kyrgyzstan has been delivered in the form of budget support, which means less visibility for the EU, but, more importantly, means the societal impact of the EU is less evident — Brussels' assistance is framed as complementary support to state-provided services. On top of that, the EU's budget support was less connected with a conditionality for respect for democracy and the EU has little legitimacy and traction to demand or at least to support a certain political path inside the country, as was the case in the 1990s in Central and Eastern Europe. 
Consequently, the European Union is regarded mostly as an economic partner and reliable international donor, and not really as a political partner. Along with his nationalist rhetoric, Japarov has maintained the established pro-Moscow approach, by naming Russia Kyrgyzstan's main ally. This should not come as a surprise, since Kyrgyzstan has generally been pro-Russian, with a significant part of its population seeking work in Russia. In 2020, Kyrgyzstan faced an economic contraction of 8 percent according to World Bank estimations, further aggravated by the situation of economic migrants to Russia, who are, according to one study, among the most affected by the broader effects of the COVID-19 pandemic. 
During his campaign, Japarov portrayed himself as a voice for the vulnerable, a populist leader who promised to alleviate the economic hardships. However, Kyrgyzstan's economy is dependent on economic migrants in Russia and Chinese investments and loans. Despite the electoral rhetoric of nationalization of assets, Japarov cannot simply withdraw from deals already signed. Kyrgyzstan has a high external debt of more than 60 percent of GDP, and a big part of that is owed to China, which announced only recently a grace period for payments due in 2020. 
Despite the EU's support for alleviating poverty, Kyrgyz citizens do not have a real sense of the EU's goals and activities and are less susceptible to being influenced by its values, especially since it may seem rather elitist and detached from local realities. An Open Democracy analysis shows that Japarov's popularity in social media is based on Kyrgyz language accounts, while Russian language accounts tended to be against his portrayal as a savior of the nation, thus highlighting the rural-urban gap, further exacerbated and illustrated by the language divide. 
This also highlights gaps in Western donor activities. Recent research pointed out that many international donors, the EU included, require mainly English language reporting. This leads to large international NGOs being the main beneficiaries of grants, with the possibility of sub-granting up to a certain percent to smaller NGOs, with limited foreign language and reporting skills. As reports from the ground show, local NGOs are indeed working toward improving the civic education of the population and empowering youth and women, thus contributing to raising political awareness among citizens. Nevertheless, the bulk of funding from international donors goes toward strengthening the political capacity of elected officials, or toward supporting the state through budget assistance for consolidating infrastructure, which leaves only limited amounts of money for civil society, in turn limited by the funding rules of sub-granting. The experience shows a serious shortcoming in Western donors, the EU included, as they may come with the best intentions and may indeed try to frame their funding opportunities based on local needs, but fail to have a large-scale impact because of their need for governmental approval and employment of people with less knowledge of the local languages and background. 
The EU has issued some statements on the situation in Kyrgyzstan following the October 2020 abortive parliamentary elections, the most prominent signed by High Representative and Vice President Josep Borrell following President Sooronbai Jeenbekov's resignation. All the EU statements highlight the need for legitimate leadership in order to maintain the democratic path of the country, and a pluralistic approach to constitutional reform, according to the recommendation of the Venice Commission of the Council of Europe. A statement following the January 10 election acknowledges the results, while subtly indicating the low turnout and the irregularities in the electoral process, thus drawing attention to some doubts regarding the legitimacy of the new leadership and the constitutional changes.  
Japarov's pre-election statements are less indicative of a certain foreign policy and mainly directed to his support base and their immediate concerns regarding social and economic benefits. Campaign slogans, especially of populists, cannot serve as much of an indication on foreign policy direction, since the political and economic situation of the state may dictate only a specific path of action, which, in the case of Kyrgyzstan, seems marked by the Chinese economic umbrella and Russian security guarantees. A U.S. lobbying deal signed in Japarov's name in October, which he denied having negotiated, may indicate that the president-elect is conscious of his country's need for foreign support, especially at this moment, and did not want to have all doors closed in front of him upon his election.  
In his analysis, RFE/RL's Bruce Pannier argues that the vote for a return to presidentialism may limit the democracy promotion funding of international donors. However, in my view, the European Union should live up to its reputation as a civil power and should continue to support civil society in Kyrgyzstan, which has previously been under attack. Additionally, journalists and media should become a higher priority for the EU's activities in Kyrgyzstan, following their constant threatening by Japarov's supporters, as journalists provide independent reporting and document how the money of donors is spent in addition to being a reliable watchdog for government activities more broadly. As the 2019 EU Strategy for Central Asia highlights, the partnership of the European Union with the Central Asian countries is not exclusive to government-to-government relations, but encompasses an extended hand to civil society. The recent election in Kyrgyzstan highlights the need for a more assertive position for Brussels in order to keep Kyrgyzstan off the beaten track of autocracy. 
Ana-Maria Anghelescu is a Ph.D. candidate in International Relations at the National University of Political Studies and Public Administration, Bucharest, Romania. Her research focuses on the EU-Central Asia relations, Romanian foreign policy and minority rights. The views expressed in her articles are those of the author and do not reflect the position of any institution with which she may be affiliated. You can follow her on Twitter @AnaAndreeaa.