With Ship Seizure, South Korea Again Stuck Between the US and Iran
The South Korean tanker MT Hankuk Chemi is collateral damage in the larger U.S.-Iranian tensions.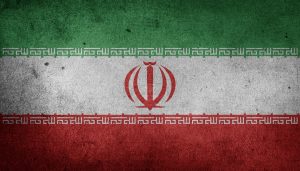 On January 4 Iran's armed forces seized the South Korean oil tanker MT Hankuk Chemi in the Persian Gulf, citing environmental and chemical pollution by the ship. With little evidence so far to back up these claims, many experts have already concluded that the incident is meant to pressure Seoul to grant Tehran access to $7 billion held by two South Korean banks that are effectively immobilized as a result of U.S. sanctions. If true, this would only be the latest addition to the price South Korea has had to pay for U.S. President Donald Trump's reversal on the Joint Comprehensive Plan of Action (JCPOA).
Negotiated in 2015, the JCPOA is a multilateral agreement in which Iran agreed to dismantle most of its nuclear program in exchange for multilateral sanctions relief from the five permanent members of the U.N. Security Council and Germany. In 2016, the year the deal was first implemented, Iranian GDP grew by over 13 percent, mostly driven by exports from the country's lucrative oil and gas industry. By the end of 2017, Iran was producing around 3.8 million barrels of crude oil per day, up from just over 3 million barrels at the start of 2016.
However, in May 2018 Trump announced the U.S. exit from the deal, claiming that the JCPOA still allowed Iran to build a nuclear weapons program over time,. The reimposition of sanctions on Iran as well as secondary sanctions on countries found trading with Iran effective November that year – though temporary exemptions were carved out for major oil importers through May 1, 2019 – brought the boon to an abrupt end. As a result, in 2018 Iranian GDP contracted by 6 percent before falling by another 6.7 percent in 2019 alongside a corresponding drop in oil exports.
As a major importer of Iranian oil, South Korea was hit especially hard by the U-turn in U.S. policy. After the JCPOA was instituted, Iran became South Korea's third largest source of oil in 2017. South Korea also became the largest buyer of Iranian condensate, which its petrochemical industry processed in refineries specifically designed to handle the uniquely light in sulfur commodity. Due to sanctions South Korea's $7.8 billion in oil imports from Iran in 2017 fell to $2.1 billion by 2019 with no further imports last year. Other South Korean sectors were hurt as well. Shipbuilders lost out on promising contracts to build a new Iranian oil tanker fleet and construction companies were forced to back out of projects to modernize oil and gas facilities.
In the past Seoul had been able to work out exceptions in U.S. sanctions to permit some trade with Iran, but the Trump administration has been resolute in almost completely closing off the Iranian economy. Under Obama era sanctions, South Korea was at least able to import oil from Iran at reduced levels. Additionally, beginning in 2010 bilateral trade payments were settled through won-denominated accounts held by the Central Bank of Iran at two South Korean banks – Woori Bank and the state-run Industrial Bank of Korea. With reimposed sanctions preventing currency exchanges and no waiver from the U.S. Department of Treasury, financing trade between the two countries through this mechanism has become virtually impossible.
These frozen accounts also appear to be central to the seizure of the oil tanker. Since the sanctions went into effect Tehran has been pressuring Seoul to get back its $7 billion, now all the more important considering its deep economic challenges. For its part, the South Korean government has tried to strike a balance between avoiding becoming a target of U.S. sanctions and addressing the legitimate claims from Iran, which also exerts influence over the Strait of Hormuz, through which more than 70 percent of South Korea's oil imports travel. The two sides reportedly had recently worked out an option to use the funds to buy COVID-19 vaccines through the COVAX Facility, receiving special approval from the U.S. Treasury, but Tehran is apparently concerned about problems stemming from the dollar conversion process needed to purchase the vaccines.
Both Tehran and Seoul have agreed to reach a diplomatic solution to the ship seizure, but even so the incident was likely meant to send a signal beyond South Korea. If the ship was indeed not seized for pollution, it was done to send a message to the United States and its other allies as well. If the issue is not resolved before U.S. President-elect Joe Biden enters the White House on January 20, Iran may be attempting to use the incident as leverage to get Biden to adhere to his campaign promise of rejoining the JCPOA. Even if settled before, it is a warning to other countries that avoiding U.S. sanctions is not a completely risk-free or costless endeavor.
Either way, the MT Hankuk Chemi is collateral damage in the larger U.S.-Iranian tensions. For Seoul, any agreement reached with Tehran over the oil tanker will just be a temporary fix until the central problem between Washington and Tehran is worked out. In this sense, a Biden return to the JCPOA would be a welcomed development, though it may not be as easy as jumping back in where he left off, especially considering reports that Iran is ramping up uranium enrichment. In the interim, if the issue between South Korea and Iran is not resolved by the time he becomes president, Biden should vocally support efforts to get the ship back to South Korea, which has suffered in its own right from sanctions on Iran and increasingly feels squeezed elsewhere by U.S. tensions with China.