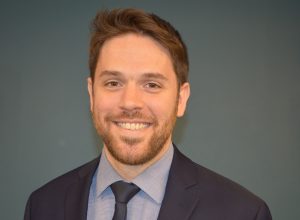 Kyle Ferrier
Kyle Ferrier is a Fellow and Director of Academic Affairs at the Korea Economic Institute of America (KEI)
Kyle Ferrier is a Fellow and Director of Academic Affairs at the Korea Economic Institute of America (KEI). He is charged with managing KEI's outreach efforts to foster collaboration between the academic and policy communities. As part of his responsibilities, Kyle serves as an editor for KEI's On Korea and Joint U.S.-Korea Academic Studies journals. He writes on U.S.-Korea relations, South Korean foreign affairs, South Korean domestic and international economic policy, and the political economy of the Asia-Pacific.
Prior to joining KEI, he worked for the Bank of New York Mellon and was a Program Assistant in the Bureau of Population, Refugees, and Migration at the U.S. State Department. He was also a Fulbright English Teaching Assistant for the 2011-2012 grant year in South Korea.
Kyle holds an MSc in International Political Economy from the London School of Economics and a B.A. in Economics and Government and International Politics from George Mason University.
You can follow him on Twitter at @kylecferrier