New Zealand Steps into Australia-China Dispute
Recently, a senior New Zealand minister advised Australia to "show respect" and act more diplomatically toward China. Canberra was not amused.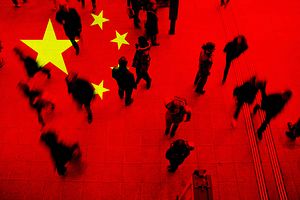 Officials in Canberra were left stunned recently after a senior New Zealand minister advised Australia to "show respect" and act more diplomatically toward China, following months of increasing tension between Canberra and Beijing and an agreement to upgrade the Free Trade Agreement between Wellington and Beijing.
In an interview with CNBC, New Zealand's trade minister, Damian O'Connor, said "I can't speak for Australia and the way it runs its diplomatic relationships but clearly if they were to follow us, show respect, and speak with a little more diplomacy from time to time and be conscious with wording, than they too could be in a similar situation." 
Australia's trade minister, Dan Tehan, said the following day that Australia's relationship with China was "based on an assessment of our national interests" and that his government's approach to trade policy with China would be guided by "proactivity, principle and patience." 
Australian MP and former diplomat, Dave Sharma, tweeted: "Expected a little more… so much for Trans-Tasman solidarity."
Sharma later told the Sydney Morning Herald that the advice from New Zealand was not "particularly insightful or helpful."
"The idea that Australia's tone or wording is somehow responsible for challenges in our relationship with China is one we fundamentally reject and is at odds with reality," he said. "It betrays a lack of acquaintance with basic facts that I would not expect from a close friend and partner like New Zealand."
Others noted how closely O'Connor's comments echoed Chinese government complaints about and demands of Australia. 
China's state-owned Global Times newspaper seized the moment to deepen the rift by stating that New Zealand and Australia's approaches toward China were as different as "fire and ice," accusing Canberra of harboring a "cold war mentality" while Wellington was "relatively open toward the rise of China."
Dr. Jeffrey Wilson, a trade expert and research director of the Perth USAsia Center told the Guardian that by O'Connor "echoing comments made in the Global Times, the New Zealand trade minister is deliberately criticizing Australia to play to a Chinese audience."
O'Connor eventually attempted to walk back the comments he made during a phone call with his Australian counterpart and in a statement provided to NZ news site Stuff. 
"The Australia-China relationship will always be a matter for China and Australia," O'Connor said. "I've spoken with my Australian counterpart earlier today to reiterate, as I said in the interview, that we do not speak for Australia on this or any other matter."
O'Connor's comments are the latest in a series focused on Canberra's trade dispute with Beijing. New Zealand's Foreign Minister Nanaia Mahuta also faced resistance from Australian officials last month after she offered to mediate a truce between Australia and China, stating that both parties needed to "concede in some areas where they are currently not seeing eye to eye."
China is Australia's largest two-way trading partner, but relations have deteriorated to their worst state in decades after Beijing slapped tariffs on more than $20 billion worth of exports including Australian barley, wine, cotton, coal, and beef. 
China is also New Zealand's largest two-way trading partner. The two countries have just signed an updated free trade agreement that will see tariff-free access for about 99 percent of New Zealand's nearly NZ$3 billion wood and paper trade to China, reduced compliance costs for New Zealand exports, new and expanded market access for both countries, and increased visa quotas. 
China watchers claim that Wellington's China policy puts economic benefit above democratic values.
"There is a longer-term problem O'Connor's silly comments feed into: the idea that New Zealand still sees China as a lovely big market and is blissfully unaware that China has been busy coercing some of Australia's and New Zealand's partners in the South China Sea and that under Xi Jinping, China's human rights record from Xinjiang to Hong Kong is objectionable," said Robert Ayson, professor of strategic studies at Victoria University in Wellington.
It isn't only officials in Canberra that are bothered by New Zealand's foray into Australia-China relations. Activists have raised eyebrows as well.

Phil Lynch, director of the International Service for Human rights and former director of Australia's Human Rights Law Center, said he was proud of Australia for standing up to China. 
"I'm actually really proud of the Australian government's consistent and strong approach to human rights in China," he tweeted. "Perhaps the New Zealand Government should be less craven and unprincipled on China and share the burden a little more."
Elaine Pearson, the Australian director of Human Rights Watch, tweeted "If 'speaking with more diplomacy' = silence on China's human rights violations then that's exactly what President Xi wants. Note – New Zealand did not join the Jan 10 joint statement on arrests in Hong Kong with Australia, Canada, the UK and the US."