South Korea's Largest Internet Portal Shuts Down Controversial Trending Searches Chart
Naver will shutter the feature, which has been subject to economic and political manipulation in the past.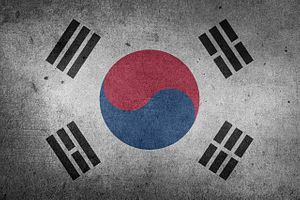 In the latest move to revamp its service amid political and social concerns, Naver announced last week that they will be permanently removing their trending searches chart. Since 2005, Naver, the largest portal site in South Korea with 30 million users a day, has maintained its "rising search terms" chart to show trending topics in real time. The top terms would appear on the Naver main page, with more detailed information and retroactive search capabilities also available. But as of February 25, the service will no longer be available.
"The way users behave on internet services is very different than in the past," Naver wrote in a blog post announcing the change. "Instead of content that is unilaterally given to them, they choose content that is relevant for their tastes and preferences, and it's very important to produce that content directly."
While the company focused its explanation on the changing tastes of its users, in recent years, the site and its trending searches have not been without controversy. On the economic side, some complain that the search terms have just become digital billboards because of the way companies encourage customers to use certain search terms to get them trending, with some even offering extra coupons if they hit the number one spot. In addition, last year South Korea's antitrust regulator fined Naver 26.7 billion won ($23.8 million) for manipulating its search function to direct users to their own shopping site.
The trending search chart has also been a target for outside manipulation in the political realm. In 2019, as South Korea was divided over the appointment of controversial politician Cho Kuk as justice minister, both supporters and opponents of Cho flooded portal sites in an attempt to get related search terms onto the front page for millions of users to see.
That was not the first time news and portal sites have become a battleground for politics, either. Back in 2012, South Korea's National Intelligence Service conducted a widespread campaign to post content supporting conservative presidential candidate Park Geun-hye and smear candidate Moon Jae-in. And in 2018 it was revealed that former politician Kim Kyoung-soo worked with a famous blogger known as Druking ahead of the 2017 presidential election to create thousands of "likes" on news stories favorable to then-candidate Moon Jae-in. A court eventually convicted Kim in relation to the scandal. President Moon was cleared of any direct involvement.
In recent years, Naver has been working to adapt its trending topics to deal with these concerns. In fall 2019, they expanded the list from 10 to 20 to showcase more diverse topics, and worked to tailor trending searches better to users to avoid general manipulation of the chart. In addition, last year, ahead of the National Assembly election in April, Naver temporarily shut down the trends list and would also stop suggesting auto-completed searches so that the portal wouldn't automatically suggest certain candidate's names or related topics. Now, almost a year later, they have decided to remove the section for good.
Kakao, which operates the second largest portal site Daum, already decided to remove its real-time searches last February.
South Korean portals have been grappling with the role of comment sections on their sites as well. The rise in malicious comments and cyberbullying has been a hot topic in the last few years, especially after several celebrities tragically died by suicide in 2019. At the time, Daum removed the comment section on all its entertainment-related news to help keep harassment off its platform. Naver followed suit a few months later in early 2020, although they left open the possibility of resuming the service in the future if they could find a way to do so safely.