Nepal's Political Travails Continue Amid Twists
Much remains uncertain about Prime Minister K.P. Sharma Oli's future. But he could spring yet another surprise.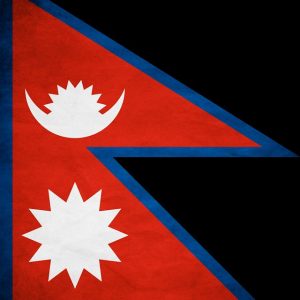 On December 19, Nepal's President Bidya Devi Bhandari, acting on the behest of Prime Minister K.P. Sharma Oli, dissolved the House of Representatives and announced fresh mid-term elections on April 30 and May 10, putting the nation in a state of near anarchy.
The Nepal Communist Party (NCP), which enjoyed a two-thirds majority government, has splintered into two factions – Oli versus Pushpa Kamal Dahal, more widely known as Prachanda. The two factions have begun their number games to win members.
The two major communist parties, the Unified Marxist-Leninist led by Oli and Maoist Center led by Dahal, had officially teamed up on June 7, 2018, to run the government, raising hopes for some stability in Nepal's 30 years of democracy. But it did not last.
Bhandari approved the Oli cabinet's recommendations amid Oli's accusations that the Dahal group had trussed him up and therefore couldn't do any work. Oli alleged that Dahal and his followers wanted to castigate and oust him via a no-confidence motion. Oli was being pressed to leave either his prime ministership or the party chairman position. He refused to do either.
Parliamentary meetings of the Nepal Communist Party (NCP) led by Dahal and Oli factions have expelled each other from the leadership post, replacing themselves as the main leader of the parallel party. The Dahal faction has appointed senior leader Madhav Kumar Nepal to the chairperson position. The Dahal-Nepal NCP faction hopes that the Election Commission (EC) will give it official recognition, claiming that they hold a majority, as NCP heads toward a formal split.
As the Oli and Dahal factions head toward confrontation, it will be interesting to see who captures the sun symbol of the United Marxist-Leninist (UML) that hundreds of party cadres and people in the grassroots admire. The one to receive the sign will also garner more votes in coming elections as the row enters provincial and local governments.
A total of 12 writ petitions against the parliament dissolution were filed at the Supreme Court. All of them were heard by the chief judge Chholendra Shumsher Rana without giving any verdict and were forwarded to the constitutional bench for hearing. The top court had issued a showcase notice to Oli and Bhandari to submit a written explanation by January 3.
Oli had submitted a written explanation on parliament dissolution to the Supreme Court. Bhandari also has written to the court arguing that the dissolution of parliament is permitted by Nepal's constitution.
The Supreme Court reinstated the parliament on February 23, but there are no signs of Oli facing a no-confidence motion, as all major parties of Nepal are harboring divisions among themselves.
With the next election on sight, Nepali Congress president and former Prime Minister Sher Bahadur Deuba will look to make the best out of the mess.
However, Oli still holds a strong base at grassroots levels, and he can use nationalism and anti-India rhetoric to win the next elections.
In his national address following the dissolution of the parliament, Oli also reminded Nepalis that he stood against India's border encroachment and introduced Nepal's new map. He emphatically stressed that the Dahal faction didn't allow him to work and urged Nepalese to be ready for the next elections and vote for the right party.
Since last year, Nepal's two giant neighbors, China and India, have been involved in Nepal's politics by sending high-ranking officials, pushing their agenda to engage in Nepal's political tensions. China played a significant role in the unification of the Communist ruling party. Once a passive observer, China is now aggressive in its approach with Nepal, and has made it clear that it only wants a stable government irrespective of the ideology of those in power.
India, which fell out of favor after the 2015 blockade and occupation of Nepal's territories last year, has always been accused of interfering in Nepal's politics and silently took note of the development to take advantage of the political instability.
To put an end to the NCP dispute, the Election Commission (EC) on April 13 removed a provision — Rule 23 (6) of the Political Parties Act 2017 — which states that no action will be taken on political parties' disputes during the "election period."
The Election Commission Act defines the election period as 120 days before the election date until the final results are made public. Accordingly, the election period has already started from January 4 for the polling to be held on April 30.
For election purposes, the commission is giving time for party registration in the second week of January. By adding 1 (a) to Rule 16 (1) of the Political Parties Act 2017, provision has been made to give a separate time for party registration in case of dispute resolution.
The  Supreme Court has already made the way for the split of NCP. So even within the two Communist parties, divisions exist and there is a high chance that Dahal might be heading to giving up the Communist tag from his party's name.
Oli has already suspended senior leader Madhav Kumar Nepal from his faction (CPN-UML). In Karnali province, UML lawmakers floor-crossed to support Chief Minister Mahendra Bahadur Shahi, a Maoist leader, against a no vote of confidence shocking Oli's faction. The move holds three messages: UML also faces split; elections will be likely held; and  Oli will try to seal a deal with Janata Samajwadi Party (JSP) or Nepali Congress for a government to hold new elections.
But with the NCP and UML factions, Nepali Congress, JSP, opposition parties, pro-monarchy parties, and other groups playing their games amid divisions among themselves, anything is possible.
India's ruling Bharatiya Janata Party is silently supporting the monarchy restoration movement and making Nepal a Hindu state again after the monarchy was abolished on May 28, 2008.
With China craving for Nepal's stability and BJP's desire to see Nepal become a beacon for Hindutva, we might see an emergence of a new large-size political party in Nepal that promises a Hindu identity for the country. And Oli, who's keen to grab power by any means available, might be the forerunner for it.