Uzbekistan: Opposition Erk Party Wants in on October Presidential Election
The last time an Uzbek president faced a serious challenger was in 1991. Erk hasn't been allowed to front a candidate since.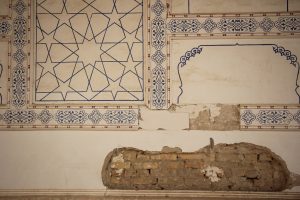 The Erk (Freedom) Party says it will nominate a candidate to run in Uzbekistan's October 24 presidential election. 
Erk was technically Uzbekistan's first registered political party — having been founded in 1990, it filed its registration papers with the Justice Ministry just two days after Uzbekistan declared independence in 1991. But the ensuing years saw the party's leaders harassed, arrested, and fled into exile; the party was not reregistered and lingers in legal limbo, still.
The last time an Uzbek president faced a serious challenger, one seen as legitimate rather than a Potemkin candidate, was in 1991. In that election, Islam Karimov — who had become president of the Uzbek Soviet Socialist Republic the previous year — faced off against Muhammad Solih, a poet and the founder of Erk. The contest, viewed as heavily rigged in Karimov's favor, was the only time Karimov took less than 90 percent of the vote in the final count. 
Karimov went on to rule Uzbekistan until his death in 2016; Solih fled Uzbekistan in 1993, under increasing pressure from the government. In 1999, a series of bombings rocked Tashkent. In the aftermath, the Uzbek government alleged that bombings were an assassination attempt on Karimov carried out by the Islamic Movement of Uzbekistan (IMU). It also alleged the plot was concocted with Solih. He was tried on extremism charges in absentia and sentenced to 15 years in prison, effectively banning him from ever returning to the country. His brother, Muhammad Bekjanov, was kidnapped in Ukraine and returned to Uzbekistan, where he was sentenced to 15 years. He eventually spent nearly 18 years in prison before being released in 2017.
After the turn of the century, Erk operated quietly. In 2003, the party held a meeting in Tashkent, hailed by RFE/RL at the time as "the first time the party has met openly in 10 years." 
The matter of reregistration is the hurdle that has kept Erk out of Uzbekistan's elections since 1991. Despite hopes that President Shavkat Miriyoyev's reform push would extend to the political realm, that hurdle remains firmly in place for Erk. It was not reregistered ahead of the 2019 parliamentary polls. In January 2020, the party's leader in Tashkent Otanazar Oripov (also spelled Atanazar Arifov in English) led a delegation to meet with Uzbek Minister of Justice Ruslanbek Davletov. Erk sought to resume its activities openly, and finally reregister. Per RFE/RL's report after the meeting, one member of Oripov's delegation, Agzam Turgunov, said Davletov told them, "This party is part of the past, forget about it."
Nevertheless, Erk has made clear its hopes to participate in the 2021 presidential election, a challenge for Mirziyoyev to live up to the promises made of allowing space for opposition.
In a statement reported by RFE/RL, the party noted that two of its members — Salovat Umrzoqov and Jahongir Otajonov — have expressed their intentions to run for president. The party, the statement said, "has decided to nominate its candidate for the upcoming presidential election."