Afghanistan Fears Impending COVID-19 Crisis  
The rise of COVID-19 cases coupled with health missteps in the war-torn country spread fear of a tragedy amid a raging war.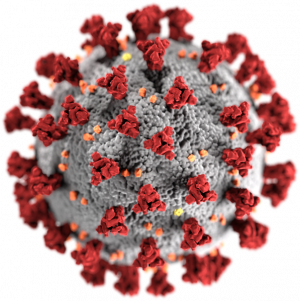 Long-suffering Afghanistan is bracing for a new wave of misery caused by the ongoing COVID-19 pandemic. The rise of COVID-19 cases coupled with health missteps in the war-torn country spread fear of a tragedy amid a still raging war.  The country, which managed through the pandemic waves last summer, is at risk of developing its own variant of COVID-19. 
In recent weeks, the Public Health Ministry of Afghanistan has recorded an increase in COVID-19 cases, including of the British variant of the COVID-19 virus. The Health Ministry said that over the last two weeks as many as 2,000 people tested positive for COVID-19 and 70 people died of COVID-19. The Health Ministry said that around 100 COVID-19 cases were of the British variant, which has appeared in different provinces of the country, including Kabul, the capital. 
Many of the new cases were recorded in border provinces. Initially, new cases popped up in Herat, in western Afghanistan. The province shares a border with Iran, where COVID-19 cases have spiked again. Then more cases began to appear in Nangarhar province, in eastern Afghanistan, bordering Pakistan, which is also struggling under a rise in cases and a slow vaccination campaign.
The latest wave of cases recorded in Afghanistan comes after authorities relaxed travel restrictions, including waiving a requirement for negative PCR tests for foreign arrivals. While COVID-19 cases spiked in neighboring countries, Afghanistan kept its borders open. Even though India has turned into the new ground-zero of the pandemic, direct flights between New Delhi and Kabul continue carrying passengers.
In response to the rise in COVID-19 cases, the Health Ministry proposed travel restrictions. Acting Health Minister Wahed Majroh said in a press conference that the ministry had proposed banning flights between New Delhi and Kabul and shutting down borders with Iran and Pakistan. Days after the proposal, the Afghan government has yet to ban flights to and from New Delhi. While Kabul dithers, Iran decided to shut its border with Afghanistan.
In the face of growing political instability in Afghanistan and the impending withdrawal of the United States, the Afghan government has grown close to New Delhi. The friendship between the Afghan government and India's Prime Minister Narendra Modi may have prompted the Afghan government to delay banning flights between the two capitals.
As COVID-19 cases surge across Afghanistan, the country is moving toward fighting the global pandemic, as it did last year, through developing herd immunity by way of infection. Across the country, public places are packed with unmasked people, including the elderly. Universities and schools are open for students as usual, largely without following social distancing guidelines.
In the summer of 2020, the country went through a deadly and mostly silent pandemic wave. After failing to contain COVID-19 through lockdowns or proactive isolation of COVID-19 patients, the population of Afghanistan faced the global pandemic largely on their own. People often were infected with COVID-19, battled the virus and either recovered in their homes or died there. It's believed many died of COVID-19 in Afghanistan without being tallied — the country has recorded more than 60,000 COVID-19 cases with a little more than 2,600 officially recorded deaths. 
While the real devastation of COVID-19 is likely much greater due to low testing rates, the country's COVID-19 crisis passed without becoming an eye-catching catastrophe in part because of country's young population. As much as 46 percent of Afghanistan's population is age 15 and younger.
But the new wave of COVID-19 cases and the British variant in particular is hitting children and young people hard. "The B.1.1.7 variant (British variant) has mutations that allow it to bind more" to cells, said Dr. Jonathan Reiner, a CNN medical analyst and professor of medicine and surgery at George Washington University. "Think of this mutation as making the virus stickier."
As flights continue between New Delhi and Kabul, the country is set to see a rise in COVID-19 cases that are caused by a double mutant strain of COVID-19.  The B.1.617 coronavirus variant, first recorded in India, contains two spikes on its surface protein, and is thus known as double mutant of COVID-19. Some cases have reported a triple mutant of COVID-19 in India, meaning that it had three spikes on the surface protein.
These variants are believed to be more contagious and potentially could still infect people who have been vaccinated and those who have recovered from the virus. This has not been linked to more deaths, but scientists believe the mutations may help the virus spread more easily. New variants of COVID-19 have emerged in countries where people had developed herd immunity through infection. In Brazil and India, for example, COVID-19 continues infecting people after many were inflected and recovered from the first waves.  
The trouble for Afghanistan is that the country battled the first wave of COVID-19 by developing herd immunity. The country is at risk of developing its own variant of COVID-19 that would spread rapidly and reinfect people, creating chaos and disaster amid a raging war and political instability.
The country's health system remains fragile and ill-prepared to handle another COVID-19 crisis.