China's Tightening of IPO Regulations Could Push More Companies Toward Overseas Listings
Even as China's IPO market booms, more and more firms are looking overseas – especially to the U.S.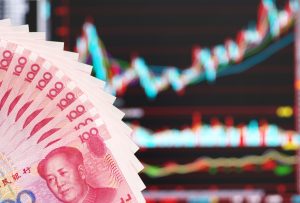 Increasing numbers of Chinese tech startups are opting to cancel plans to list on domestic Nasdaq-style markets with more companies looking to launch overseas instead, due to the regulatory scrutiny of IPO applicants after the halting of Ant Group's $37 billion dollar flotation last year.
With over 100 companies voluntarily withdrawing applications to list on Shanghai's STAR Market and Shenzhen's ChiNext since the termination of Ant Group's IPO, China faces a dilemma in managing its regulations to facilitate more listings.
The huge volume of withdrawals came as regulators ramped up their rules on listing prospects, leading to more delays, outright rejection, and even penalties according to bankers and company executives.
With so many companies withdrawing their IPOs, there are also questions raised regarding the quality of China's IPOs and the level of due diligence performed by underwriters across the nation.
The fallout from this trend may result in China losing significant ground to other nations as companies increasingly look to Hong Kong, New York, and other overseas exchanges in order to bypass the hefty rules at home.
As tight restrictions abound in China, more Chinese companies are looking to cash in on the prosperous U.S. IPO market while it's still in the middle of a boom period and before it begins to lose momentum.
The first quarter of 2021 has been the busiest overall for U.S. initial public offerings since the height of the dotcom boom at the turn of the millennium, according to EY data.
Despite the significant disruptions brought on by the COVID-19 pandemic and frosty political relations between the United States and China, half of the 36 foreign listings in the U.S. came from Greater China in Q1.
According to data gathered by The Economist, the number of Chinese IPOs has steadily increased over the course of the past five years, going from fewer than 10 in 2016 to over 20 in 2017, and more than 30 last year. With speculation that as many as 60 Chinese companies intend to go public in the United States this year, it seems apparent that this trend will ramp up dramatically in light of current Chinese regulatory restrictions surrounding IPOs.
"From our interaction with companies, our sense is they would like to lose no time (in listing)," said Vera Yang, chief China representative for the New York Stock Exchange. In her interview, translated by CNBC, Yang claims that another driving factor behind Chinese interest in U.S. listings is driven by the advantageous IPO conditions in the U.S. currently.
IPO fever in the U.S. is heating up, with a massive 389 IPOs listed in Q1 of 2021 amounting to proceeds of $125 billion — a figure that dwarfs the quarterly revenues for the past three years by a considerable margin.
Maxim Manturov, head of investment research at Freedom Finance Europe, has commented that despite the disruption caused by the COVID-19 pandemic, the health crisis has inadvertently created a favorable environment for investing into IPOs and the stock market in general.
"The pandemic supplied additional reasons for the retail investment market to grow. To support the economy, most countries adopted stimulating policies, which brought both the loan and deposit interest rates to historic lows," Manturov explained. "As an alternative to low-rate deposits, many started investing their savings into stock markets, which posted significant gains last year despite the lockdown and the production slump."
Despite the stringent regulatory rules and various other disruptions, we're still in the middle of a boom time for China's IPO market, even with many companies seeking to go overseas.
Over the past three years, the number of mainland IPOs has doubled annually, from approximately 100 in 2018 to 400 in 2020, which has been nearly the same number of companies going public in the United States. According to stock exchange data, China saw 101 companies go public in the first quarter of 2021.
However, this hasn't stopped Chinese firms from spreading their collective wings and seeking out listings in the U.S. and beyond. Notably, Chinese vape manufacturer RLX Technology enjoyed a lucrative debut on the New York Stock Exchange, climbing almost 150 percent on its opening day. Meanwhile, Chinese Internet of Things company Tuya also raised nearly $1 billion in a U.S.-based flotation back in March.
China's biggest online audio app, Ximalaya, which holds unicorn status with a valuation of $3.7 billion, recently filed to go public on the New York Stock Exchange, and with three of China's "four AI dragons" aiming to go public in 2021, we're likely to see an even busier year for IPOs unfold over the next few months.
China is taking on public input regarding draft rules until the end of May, and with valuable ground being lost to the United States regarding its listing rules, it's vital for regulators to explore new ways in which China can welcome new flotations onto domestic markets.
At this time, more so than any other in the 21st century, it's vital for exchanges to be receptive to the ongoing IPO boom and to welcome investment from around the world. Although China's political ties with the West are a hurdle that will likely see more future efforts to keep the IPOs of Chinese companies domestic, there could be significant benefits to the country adopting a more global outlook for the listings it welcomes on the exchanges of Beijing and Shenzhen. However, the first step is for China to address its regulatory stance.