Total, Chevron Suspend Dividends to Myanmar Oil and Gas Firm
The move comes amid growing pressure for foreign firms to cut their ties to the military government.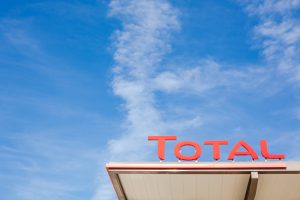 The international oil giants Total and Chevron have suspended some cash dividends to Myanmar's state-owned oil and gas company MOGE, amid increasing pressure for Western oil and gas firms to cut their ties with the military government.
In a statement Wednesday, Total said that due to "the unstable context in Myanmar," the two oil and gas majors made the decision to suspend cash payments to the pipeline company Moattama Gas Transportation Company Limited (MGTC), in which MOGE owns a 15 percent stake.
Total added that it "condemns the violence and human rights abuses occurring in Myanmar" and would comply with any Western sanctions imposed on the country. The U.S. firm Chevron expressed its support for the move in a separate statement Wednesday.
The French company is the largest shareholder and operator of Myanmar's Yadana offshore gas field, in addition to Chevron, Thailand's PTT, and the state-owned Myanmar Oil and Gas Enterprise (MOGE). These partners also own stakes in MGTC, which transports the gas produced from the Yadana field to its main markets in Myanmar and Thailand.
Since the military's seizure of power on February 1, rights groups and representatives of Myanmar's ousted civilian government have accused foreign oil and gas companies of propping up the junta, and  called for them to cut their ties with military-linked companies.
Natural gas is the country's second-biggest export and remains a vital source of revenue for the junta as Western nations impose increasingly stringent sanctions. According to the advocacy group Justice for Myanmar, which has spearheaded a push for foreign companies to divest from dealings with Myanmar's military, the country was forecast to earn about $1.5 billion from oil and gas revenues in 2020-21.
Most of Myanmar's gas revenues come not from taxes and royalties from foreign its partners, but rather from sales of the government's share of gas production. These are collected via the opaque medium of MOGE, which according to a United Nations human rights expert, "is now controlled by the military junta and represents the single largest source of revenue to the state."
Total's announcement is a minor victory for campaigners seeking to choke off the junta's sources of funding. But many were quick to point out that the suspension affects just one pipeline company, in which MOGE holds a relatively small stake of 15 percent.
While welcoming the suspension, Justice for Myanmar spokesperson Yadanar Maung pointed out that it represented "only a minor portion of the revenue that the junta is receiving from Total's operations in Myanmar, which also includes the state's share of gas revenues, royalties, and corporate income taxes."
Having accepted that profits from the MGTC were flowing into the junta's coffers, Total, Chevron, and other international oil companies "must now accept that the same logic applies to all gas revenue payments and act decisively to stop these payments reaching the junta."
In its statement, Total said that it was maintaining the production of gas at Yadana, "so as not to disrupt the electricity supply that is vital to the local populations of Myanmar and Thailand." The firm's Chief Executive Patrick Pouyanne made a similar argument in early April, when he said that that the firm was "appalled by the repressive action taking place" but also did not want to cut off a major source of energy at the height of the COVID-19 pandemic.
There is some merit to this argument, and to the broader claim that oil and gas majors face difficulties in simply walking away from their business in Myanmar. It is also convenient, given that their operations in the country continue to be richly profitable.
In the end, the ultimate fate of these oil and gas operations may well lie outside these firms' control. After successive rounds of sanctions have failed to deter the junta from its chosen course, pressure is building for the U.S. and other Western governments to impose sanctions on MOGE in a bid to throttle the military's finances. Indeed, earlier this month, the U.S.-ASEAN Business Council cited U.S. government sources to the effect that MOGE could be among the next targets for U.S. sanctions.
Despite Chevron and Total saying that they will comply with any U.S. or Western sanctions, Chevron has lobbied assiduously in Washington to prevent such sanctions from being imposed. While their suspension shows some awareness of the support they are granting to Myanmar's military government, this perhaps offers a firmer indication as to where the ethical compass of the two firms are pointed.