Pulling the Plug in Myanmar
A coup and an energy transition break up two longstanding partnerships in the country's oil and gas sector.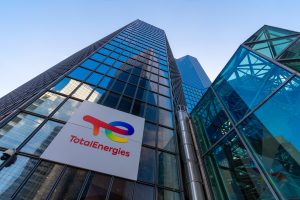 Last month, TotalEnergies and Chevron Corporation unexpectedly announced they would be pulling out of Myanmar. For human rights activists, the exit of the oil majors was a "mission accomplished" moment. Their decades-long campaign to break up the partnership between the energy companies and the military-controlled oil and gas entity known as the Myanma Oil and Gas Enterprise (MOGE) had finally borne fruit.
TotalEnergies of France and California-based Chevron were partners in an international consortium that developed Yadana, a "supergiant gas field" in the Andaman Sea. The offshore reserve, discovered in 1983, proved to be a foreign exchange windfall for Myanmar. Gas sales bring in more than $1 billion annually, and Yadana alone accounts for about 40 percent of that revenue stream.
The Yadana Project is also the military's cash cow. In 2007, the environmental group EarthRights International estimated that nearly 75 percent of gas revenues flowed directly to the military through MOGE. The bounty enabled the generals to go on "a spending binge of epic proportions," wrote Australian economist Sean Turnell, who was arrested after last February's coup and has been in detention for more than a year. Big-ticket items like helicopters from Russia and surface-to-air missiles from China went on display at military parades in the newly built capital city of Naypyidaw. In a recent book, historian Thant Myint-U wrote that Myanmar's gas revenues went straight to "offshore accounts controlled by the junta."
In 2012, ousted leader Aung San Suu Kyi drew attention to the military-controlled joint ventures, saying their accounts lacked "transparency and accountability." She urged foreign governments to discourage energy companies from entering into partnerships with MOGE unless they complied with international best practices on financial transparency. Shortly after the 2021 coup, a bipartisan group of U.S. senators advised the Biden administration to impose new sanctions on Myanmar targeting the offshore accounts. "Instead of paying MOGE, we propose that the joint ventures involving multinational oil and gas companies pay revenue into a trust or protected account," the senators advised. They noted that payments from Total and Chevron had helped the military weather a cash crunch in the 1990s when international sanctions were in effect.
Early this year, TotalEnergies agreed to support European Union sanctions that would "lock all the revenues" from Yadana joint ventures in escrow accounts. But a day later, the company abruptly announced its withdrawal, admitting it could not make the arrangement work within the EU framework. Simultaneously, Chevron also confirmed its exit. The retreat of the energy majors marks the end of an era of western corporate involvement in Myanmar's oil and gas sector.
TotalEnergies' decision comes at a time of sweeping change in the energy industry. Last May, the French company adopted a new name and logo, signaling a pivot to renewable energy. Its goal:  "To be a world-class player in the energy transition." By "investing massively in wind and solar," the company said it hoped to generate 100 gigawatts of renewable energy by the end of the decade. TotalEnergies currently produces about 10GW from non-fossil fuel sources but hopes to ramp this up through new projects like solar plants, photovoltaic roofing, and wind farms.
The Myanmar connection was a liability on two fronts. First, aligning with a military dictatorship propped up by fossil fuels was detrimental to the company's new image. Second, Yadana was a mature field nearing the end of its 30-year lifespan. Analysts predict that the oil majors will downsize going forward focusing mainly on new reservoirs that earn higher returns for shareholders. In short, the supergiant gas field had outlived its utility. It's also worth noting that while Yadana continues to be a money-spinner for the military, the project is a blip in TotalEnergies global holdings, contributing less than 1 percent to the bottom line.
For Chevron, a long and contentious chapter in the company's history has similarly come to a close. The U.S.  oil major had fiercely defended its interests in Myanmar for over two decades, lobbying Congress on issues ranging from sanctions to tax tax credits. It was a notable concession when the company suspended a 15 percent dividend to the pipeline joint venture last May. Chevron announced its exit via a terse update on the firm's website.
TotalEnergies and Chevron delayed the inevitable until Yadana reached the "end-of-life" stage. The consortium could have held on for a few more years, but the coup, its bloody aftermath, and the looming energy transition made their longstanding partnership unsustainable in more ways than one.