US Government Returns More Recovered 1MDB Funds to Malaysia
The announcement came days after the Malaysian government filed 22 lawsuits seeking to recover more than $23 billion in 1MDB-linked assets.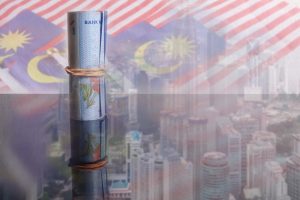 On Wednesday, the Malaysian government announced that the U.S. Department of Justice had returned another 1.9 billion ringgit ($460 million) in funds recovered from assets related to the pilfered sovereign fund 1Malaysia Development Berhad (1MDB).
Established by the Malaysian government in 2009 to invest in green energy and tourism ventures, 1MDB subsequently become a byword for corruption on a grand scale.
After raising billions of dollars from the Malaysian government and international capital markets, ostensibly for investment projects and joint ventures, U.S. and Malaysian investigators estimate that around $4.5 billion from 1MDB was stolen between 2009 and 2014 by high-level officials of the fund and their associates. Malaysian authorities claim that at least $4.3 billion more from the fund is unaccounted for.
In their book "Billion Dollar Whale," Tom Wright and Bradley Hope described the 1MDB corruption scandal as one of "the greatest financial heists in history" – one that could not have taken place without the involvement of pliant international banks and financial institutions.
Since 2016, the U.S. Justice Department has been seizing assets that were allegedly bought with stolen 1MDB money and returning the money to the Malaysian government. The assets included high-end real estate in New York and Los Angeles, works of art by Van Gogh and Monet, a stake in EMI Music Publishing, and, infamously, a share of the profits from Martin Scorsese's 2013 film "The Wolf of Wall Street."
Prior to Wednesday's announcement, the United States had returned or assisted Malaysia in recovering to more than 2.6 billion ringgit ($628 million) from 1MDB.
The 1MDB scandal also help bring about the downfall of former Prime Minister Najib Razak, after the Wall Street Journal reported in 2015 that he had allegedly received $681 million originating from the 1MDB fund. While Najib used his power as prime minister to stymie investigations into the fund, the scandal likely contributed to his party's historic defeat at a general election in May 2018, which was quickly followed by the reopening of corruption probes.
Since then, as Malaysia has gone about prosecuting those responsible for the theft of 1MDB funds. These include Najib, who last year was found guilty of corruption and money laundering over the transfer of millions of dollars linked to a 1MDB unit into his personal bank accounts. (The former leader denies wrongdoing and has filed an appeal.) The fugitive Penang financier Low Taek Jho (Jho Low for short), who is believed to have masterminded the pilfering of the fund, remains at large.
Malaysia has also undertaken the slow, grinding process of recovering 1MDB funds from individuals, banks, financial institutions, individuals and other entities it claims either received pilfered funds or helped facilitate the corruption.
In total, Kuala Lumpur has received 16.05 billion ringgit ($3.89 billion) of seized and repatriated 1MDB funds, the finance ministry said Wednesday.
In addition to the recovered cash and assets returned to Malaysia by U.S. authorities since 2016, this also includes $2.5 billion paid by Goldman Sachs to settle a Malaysian probe into what U.S. officials have described as its "central" role in the 1MDB scandal. The investment bank, which helped raise billions on international capital markets for 1MDB, has also promised to help Malaysia recover assets worth an additional $1.4 billion.
Earlier this year, the government reached a similar settlement with the Malaysian banking group AmBank, which agreed to pay $700 million to settle claims related to 1MDB probes. The audit firm Deloitte has also paid $80 million for its role in auditing the fund's bogus financial statements, in which it failed to notice anything amiss.
According to the Finance Ministry statement, Malaysia plans to use the recovered funds to repay debts incurred by the 1MDB theft. The fund has 39.8 billion ringgit ($9.64 billion) in outstanding debt, in addition to 2.57 billion ringgit ($622.96 million) for its subsidiary SRC International, the ministry said.
Given its gargantuan scale and globe-spanning nature, the aftermath of the 1MDB saga is very far from over. Earlier this week, 1MDB filed 22 lawsuits in a court in Malaysia to recover assets worth in excess of $23 billion. According to court documents seen by Reuters, this included $1.11 billion from Deutsche Bank (Malaysia) Bhd, $800 million from JPMorgan (Switzerland) Ltd, and $1.03 billion from a Swiss-based unit of private bank Coutts & Co, in addition to interest payments from all of them.
Nearly five years after the scandal erupted, the aftershocks of the 1MDB scandal seem likely to be working their way through Malaysia's courts for many years to come.