Is Kazakhstan Losing Its Most Talented Youth to Russia?
From musicians and students to professionals, some of Kazakhstan's best and brightest choose to establish themselves in Russia. Why?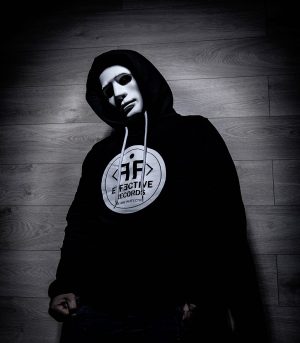 With improving economic conditions and quality of life, the number of educated and skilled youth is rapidly rising in Kazakhstan. But in recent years the country has witnessed a concerning trend: its best and brightest choosing to leave Kazakhstan for Russia. 
In March Imanbek Zeikenov, a 20-year-old from Kazakhstan, won a Grammy for Best Remixed Recording with his hit Roses (Imanbek Remix) by SAINt JHN. Imanbek, a previously unknown artist even in Kazakhstan, was not only the first artist from Kazakhstan to win a Grammy, but he was the first artist from the former Soviet Union to win a Grammy in a non-classical category. Such an unprecedented and historic win shook the Russian-speaking community, and put Kazakhstan on the global music industry's map. 
Highly praised both nationally and internationally, Imanbek accepted his award via video from the Russian capital, Moscow, and not Kazakhstan, where he'd lived his whole life. Moreover, he had earlier signed with a Russian label, "Effective Records," and is planning to sign with another Russian label. Russian Forbes added Imanbek to its list of the "Top 30 most promising Russians under 30," affiliating the artist with the Russian Federation and putting him along other successful Russian nationals. 
Imanbek's case illustrates a trend that has grown in recent years. Russia has been successful in attracting and recruiting young Kazakhstani musicians and employing them in the Russian music market. Many talented artists and songwriters have left Kazakhstan for Russia to seek fame. Artists like Skriptonit, Dequine, Limba, and M'Dee are just a few of those who have achieved success in Russia. Several of them, like Imanbek, were invited to perform on "Evening Urgant," a prominent late night show in Russia that has also hosted global stars like Ryan Reynolds, Justin Timberlake, Will Smith, and many others.
Being popular in Russia is without a doubt a great achievement for a self-made musician from a country of only 18 million people like Kazakhstan. Nonetheless, these Kazakhstani artists blend in with other artists in Russia, losing their ethnic and national affiliation, and in turn promote and create soft-power for Russia, rather than Kazakhstan. 
There are also examples of artists choosing to sing exclusively or partly in Kazakh, and managing to achieve international recognition while remaining based in Kazakhstan. Music videos of artists like Ninety One and Irina Kairatovna, for instance, get millions of views and reach audiences across the former Soviet Union, as well as in South Korea, Europe, and the United States. Being based in Kazakhstan does not necessarily deprive these artists of success internationally, but nevertheless many artists still seek out Russia to launch their careers globally — why? 
This talent drain in the music industry is but one aspect of a broader brain drain affecting Kazakhstan. In April, Alexander Milyutin, a deputy in Kazakhstan's Mazhilis, noted that in 2020, despite travel restrictions, many people left Kazakhstan to establish permanent residence elsewhere. He noted that 54.3 percent of those who left were high-qualified specialists with university educations. The outflow from Kazakhstan has steadily grown in recent years. For instance, it is estimated that in 2019 more than 45,200 people left Kazakhstan; in 2020 another 29,000 departed. According to Galymzhan Suleimenov, senior inspector for special assignments of the migration service of the Kazakh Ministry of Internal Affairs, statistics indicate that more than 90 percent of those who leave Kazakhstan leave for the Russian Federation. The second most popular destination is Germany, with 1,400 people heading there in 2020, followed by Poland.
Milyutin claimed that "Three times as many doctors left Kazakhstan, four times as many teachers, five times more technical specialists than in the previous year." He called the scale of the outflow "critical" and said that experts believe some of the reasons for the exodus to be "a continuation of the decline of the level of human capital, the quality of life of Kazakhstanis, confidence in the future and the lack of affordable education in the country." He noted that 60 percent of all Kazakhstani students who study abroad chose to go to Russia and often remain there permanently afterward. 
According to Kazakhstan's 2009 census around 36 percent of all citizens in Kazakhstan were non-Kazakhs. The country's biggest ethnic minority is ethnic Russians, which comprise 23.70 percent of the country's population. If we compare these numbers with estimates made in January 2021, the overall percentage of non-Kazakhs has decreased and now is only 30 percent, with the share of ethnic Russians falling to 18.42 percent. The data suggests that while the proportion of ethnic Kazakhs in Kazakhstan is rising, ethnic minorities in the country are leaving, too. Arguably, Kazakhstan's focus on nation-building, and the general political and economic situation, does not satisfy the country's ethnic minorities who see better opportunities elsewhere, including their historical motherlands. 
Another contributing factor to the outflow of talented and educated youths from Kazakhstan are  education and employment issues in the country. Kazakhstan has over 100 institutions of higher education, but only two of them appear in the World Universities Ranking. Moreover, the fees for studying in Kazakhstan's universities are quite high, and when compared to opportunities in Russia, Czechia, and China, staying and studying in Kazakhstan becomes almost impossible. 
Kazakhstan is the ninth largest country in the world by area, with a population of only 18 million. The continued outmigration of well educated and talented Kazakhstanis is not good news for Kazakhstan, just 30 years into independence. Kazakhstan's brain drain to Russia is perhaps an obvious and expected thing; Russia is a bigger country with bigger opportunities for competent and qualified individuals. But if these trends continue Kazakhstan's best and brightest will enhance Russia's future to the detriment of Kazakhstan's.