Growing Violence in Afghanistan Takes a Toll on Afghan Refugees in Pakistan
Stalled out peace talks have shattered hopes of a safe return home for millions of Afghans who fled abroad.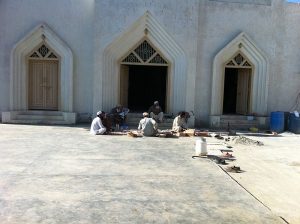 Tolak – a district of Ghor province in central Afghanistan – has fallen to the Taliban after a series of heavy clashes between the warring forces.
It is one of 50 districts the Taliban have captured since the United States announced its military pullout, which will be completed by September 11, 2021 – the date marking the 20th anniversary of the terrorist attacks that drew the United States into its longest-ever war.
The ferocity and pace of the Taliban's recapturing districts throughout the country shows that Afghanistan has entered into a new era of its unending turmoil. In June alone, more than 430 security forces and 200 civilians were killed.
The situation worsening not only for Afghans residing the country but also for the millions of Afghans who live abroad and are concerned about the future of their country.
"Our ancestors might have committed some unforgivable sins for which God is punishing us in the form of unending wars," bemoaned Muhammad Idrees, an Afghan refugee in Pakistan.
There was a time when Idrees, now 72, had a big house with farm land and cattle in Chardara district of the Kunduz Valley. However, now he lives in a small two-room rented house in Islamabad along with his wife and two sons. He left his home in 2008 when Taliban and al-Qaida-linked insurgents reappeared in the northern part of the country and established their foothold in Chardara, where they were able to operate unrestrained. Alarmed by the unfolding situation, Idrees left his house and took his family to Pakistan. Ordinary Afghans like Idrees have borne the brunt of the unending wars that have engulfed the region since the invasion of the Red Army. The war has caused severe human and capital losses to his family.
"We'd had enough with the war. So my family decided to leave the hometown. We are at peace here in Pakistan but watan kho watan de (home country is home country)," he said, with tears visible in his eyes. "We will not stay here even for days if peace prevails in Afghanistan."
Pakistan once hosted about 4 million Afghan refugees following the invasion by the former Soviet Union, but eventually almost half of them returned to Afghanistan. Currently, Pakistan is home to 2 million Afghan refugees. Although Pakistan has accommodated and facilitated Afghan refugees, the latter have also been victims of racial discrimination and name calling, and some are even arrested on petty charges.
Asad Wazir, a 23-year-old refugee hailing from Kunar, Afghanistan, narrated the story of his stay in Pakistan. He used to live in a camp that had no electricity and water and the police would raid the refugees' houses whenever there was a terrorist attack reported in the nearby cities. He accused the authorities of harassment, mistreatment, and manhandling and termed his days in Pakistan as trials and tribulations.
"Whenever there is a terror attack, we prefer to stay at home for days because local people and security agencies become suspicious of us, creating a lot of problems for us. It is extremely disturbing for me to learn that after all these years, we are still being treated as foreigners," he said.
With growing tension in Afghanistan, it is expected that there will be an influx of new refugees into Pakistan. This will exacerbate the situation for newcomers as well as existing Afghan refugees.
Even the UNHCR has shown its concern about the influx of refugees into Pakistan. The head of UNHCR suboffice in Quetta, Erwin Policar, has warned about the uptick in Afghan refugees that will likely come to Pakistan after the complete withdrawal of foreign forces from Afghanistan.
In the past, Pakistan welcomed, hosted, and accommodated the Afghan refugees with an open heart, but much has changed since 2001. In addition to the 9/11 attacks in the U.S., that year marked the beginning of a gruesome wave of terrorism in Pakistan. Among the many other casualties of terrorism in Pakistan were the friendliness and hospitality of local people toward Afghan refugees, who are now apprehensive about their future here.
Ashfaq Durrani, a senior research officer in an Islamabad-based think tank and an expert on Afghanistan affairs, observed that the situation would be difficult for new refugees if civil war breaks out in Afghanistan. This would make the lives of those refugees already living in Pakistan worse. He believes that perceptions of the Pakistan government and the population alike have changed during the War on Terror as mistrust and hostility toward Afghans now dominate.
In Pakistan, Afghan refugees are no longer welcome as the former already feels the burden of hosting hundreds of thousands of Afghan refugees on its soil. There are apprehensions among many circles in Pakistan who fear more refugees will disrupt the hard-earned peace in the country and may threaten existing business and social dynamics.
The discrimination and stigmatization of Afghan refugees is neither unexpected nor baseless. The way media outlets portray Afghan refugees and the further deterioration in Afghanistan-Pakistan relations, together with the financial impact of COVID-19, will create problems for future Afghan refugees in Pakistan, even as more and more Afghans seek shelter abroad.