China's Tech Sector Regulations Are Costly But Not Shocking
The flurry of tech industry regulations follows China's typical pattern of regulatory crackdown on a sector that has been allowed to grow over time.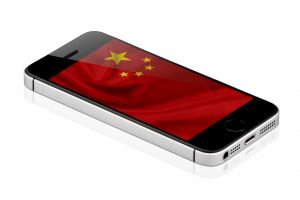 Many observers have been watching China's tech sector regulatory activity with anxiety, wondering what the next clampdown will bring. Such activities have been well chronicled in the media, from Ant Group's IPO suspension to Didi's data security probe. Didi had just listed in New York when regulators ordered the company's apps to be removed from app stores and new user registrations to be suspended, shaking up American investors. Of course, that wasn't all. Regulators have also fined Alibaba, Tencent Holdings and Baidu for anti-competitive practices and drafted new rules on antitrust and data protection. Thirty-four companies, including Meituan, Alibaba, Tencent, and Ant Group, were ordered to carry out internal inspections.
Tech firms are attempting to rapidly comply with new regulations. Tencent suspended new WeChat registrations while it upgraded its security to comply with "relevant laws and regulations." Both Alibaba and Tencent have attempted to preempt regulator scrutiny by reducing blocks on each others' products. TikTok owner ByteDance stated that it would improve worker conditions by reducing Sunday employment.
Some experts have viewed China's new regulations as a display of force against a strong technology sector, but others view the regulations as a necessary part of a competitive economy. The argument is that Chinese rules on data security are warranted due to China's expanding digital economy, while trust regulations prevent a handful of firms from dominating the market. What is more, Chinese regulations are not as strong as those proposed in the United States, where regulations have aimed to end platform monopolies, create rules to facilitate portability of user data, to prevent certain acquisitions, and more.
To me, it seems likely that the flurry of tech industry regulations follows China's typical pattern of regulatory crackdown on a sector that has been allowed to grow over time. This happened with shadow banking, as well as, more recently, fintech. After innovating and growing over a period of time, both the shadow banking and fintech sectors were (separately) subjected to a series of regulations that ended risky practices. This curbed activities that regulators viewed as a threat to the common good.
This is now happening in the technology sector. What is different about the tech sector clampdown is that regulations are coming from multiple regulators, rather than from a single regulator led by a strong official. In the case of the shadow banking and fintech crackdown, many new regulations were implemented by Guo Shuqing of the China Banking and Insurance Regulatory Commission. While the initial suppression of Ant Financial was indeed spearheaded by the powerful Guo, other regulators, including the Cyberspace Administration of China, the Ministry of Industry and Information Technology, the State Administration for Market Regulation, and the China Securities Regulatory Commission, have played a part in the extensive regulatory rollout.
In the case of shadow banking, Guo Shuqing's rule deployment was successful in curbing the riskier practices of sector, although implementation took a couple of years. Smaller firms that could not meet the more stringent requirements were phased out, while larger firms were forced to pivot some of their business practices to incorporate the new regulations. The upshot was that the regulations imposed new costs on the sector, especially in the short run, and curbed risky innovations. This is likely to happen in the tech sector as well.
In terms of timing, the crackdown is not too surprising, as China's technology industry has been highlighted by the China-U.S. rivalry, which has targeted technology and intellectual property security in particular. Coupled with Guo's reining in of the fintech sector, which includes companies like Ant Group and Tencent, other government officials have been focused on data privacy, cybersecurity, and firm market share. While there is a lack of transparency in China's regulatory decision-making process, government bodies appear to be united in reining in tech.
New regulations will constrain tech firms' activities going forward. While it is expected that large firms such as Ant Group and Tencent will continue to be top performers, there will be costs. Already, both firms have had to pay fines and give up parts of their business: Ant had to give up the linkage between Alipay and its credit card and consumer loan services and Tencent had to relinquish exclusive music licensing.