Implications of the Taliban Victory for Bangladesh
Bangladesh has dismantled transnational jihadist networks in recent years, but new radicals pose a threat.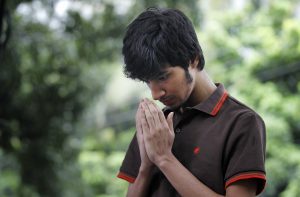 After U.S President Joe Biden announced in April that all U.S. forces in Afghanistan would be withdrawn from the country by September 11, events there have been nothing less than dramatic: from the withdrawal of troops stationed at the Bagram Airfield in the dead of the night without notifying the new Afghan commander to the Taliban's rapid territorial advances – it captured over 200 districts within 2 days.
Events in Afghanistan, especially the Taliban's capture of power in Kabul, are not only likely to create one of the biggest potential refugee flows in South Asia, but also it has rejuvenated discussions on foreign fighters' movement within the region. Such discussions tend to focus on the Pakistani Taliban, Lashkar-e-Taiba, and Jaish-e-Mohammed in India. Less is heard about the implications of foreign fighters' movement in Bangladesh.
Transnational terrorist networks have always kept a lingering presence in Bangladesh. The 2016 Holey Artisan attacks, which saw five assailants kill 20 people overnight in a bakery shop frequented by foreign expatriates, is a dark spot in the country's history of handling terrorist activities.
Since then, Bangladesh has cracked down hard on terrorist cells in the country, resulting in the deaths of at least 79 suspected radicals, arrests of more than 150 others, and the dissolving of the Islamist hardline political party, Hefajat-e-Islam, following the emergence of their links with Afghan-returnee foreign fighters.
The fall of Kabul to the Taliban has triggered a celebration of the event in social media as the victory of Islam. Bangladeshis have posted comments encouraging the Taliban.
"Go ahead (Taliban), the future world is waiting for you to lead it," S. Islam from Sylhet in northeastern Bangladesh wrote on the Deutsche Welle (DW) Bengali service's Facebook page, DW reported recently.
Earlier in 2021, police in Dhaka arrested at least four suspected Islamists who were looking to make their way through India and Pakistan to join the Taliban in Afghanistan. They were part of a group of 10 Bangladeshis who were hoping to join the Taliban. Apparently two of them have already joined the group.
Asaduzzaman Khan, chief of the Counter-Terrorism and Transnational Crime (CTTC) unit of the Dhaka Metropolitan Police, told DW that they have received information from arrested individuals but it still unclear how many Bangladeshis have left to join the Taliban.
Bangladesh's entanglement with terrorism goes back to the early 2000s, when its nationals who had fought in the anti-Soviet jihad of the 1980s began returning home. These returnees set up a local network called Harkat-ul Jihad, Bangladesh (HuJI-B) with strategic and financial support from the Taliban. HuJI-B carried out the live-telecasted Ramna bombings during the 2001 Bengali New Year national celebrations.
HuJI's top brass also assisted in the formation of Jamaat-ul-Mujahideen, Bangladesh (JMB) by connecting one of the two top JMB leaders Siddiqur Rahman aka "Bangla Bhai" with Shaykh Abdur Rahman, who returned from Afghanistan.
JMB vehemently opposed Bangladesh's democratic political system and sought to build a society based on the Islamic model laid out in the Holy Quran and Hadith.
JMB activities dominated media headlines in the mid-2000s. Among its main attacks was its attempt to murder progressive writer Humayun Azad in 2004 and the mass-coordinated bombings in 60 districts across the country in 2005. Several police reports have claimed previously that JMB terrorists were trained by the Taliban-backed Pakistani militant outfit, Lashkar-e-Taiba. This information also figured in Shaykh Abdur Rahman's official statements after he was arrested along with Bangla Bhai in March 2006.
According to CTTC chief Khan, Bangladesh's past successes in hunting down terrorists have helped strengthen the counterterrorism force. The counterterrorism unit has not only dismantled the JMB and arrested most of its members but also, it has almost eradicated HuJI-B from Bangladesh. Given the government's zero tolerance toward terrorism, he is confident that it would successfully face any "untoward situation" in the days to come.
Dhaka police chief Shafiqul Islam also told DW that his forces regularly monitor online activities to identify potential militants.
While Bangladesh is apprehensive over the implications of the victory of the Taliban for Bangladesh, experts like Michael Kugelman, a South Asia expert at the Washington-based Woodrow Wilson Center, argue that the Taliban are not interested in dabbling with regional terrorism. "It's not like the Taliban will encourage militants to carry out attacks outside Afghanistan," Kugelman said, pointing out, however, that "the problem is that militants will be inspired themselves to do so."
Kugelman also believes that Dhaka's counterterrorism achievements are Pyrrhic victories. While its counterterrorism operations enabled it to eliminate terrorists, it also helped lay the groundwork for future radicalizations of non-militant Islamists who resent how they have been treated by the state's "iron fist" approach to militancy.
Bangladesh's foreign minister, A.K. Abdul Momen, told journalists on August 17 that the government would be vigilant, although there is no indication of activity among Afghanistan-trained fighters in Bangladesh since they have been "identified and uprooted."
While it may indeed be true that Bangladesh has eliminated much of the network set up by the Afghanistan returnees of the early 2000s, there is the danger of recent radicalization. Bangladesh's counterterrorism forces would do well to monitor the possible threat that new radicals without any connection to the larger transnational terror networks could pose to the country.