Does India Need a Caste Census?
The latest data on caste is needed to formulate policies to address socioeconomic inequality.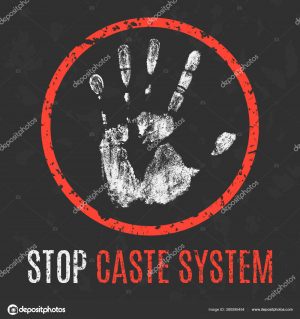 On August 23, a multi-party delegation of politicians led by Bihar Chief Minister Nitish Kumar met Prime Minister Narendra Modi in New Delhi to press the demand for holding a caste-based census in the country.
In the weeks since, more political parties and politicians have come forward to express support for a caste census. It has triggered heated debate in the country.
Opponents of a caste census argue that such a headcount will harden caste identities, lead to social fragmentation and caste enmities and serve to weaken the Hindu identity.
Meanwhile proponents of a caste census insist that latest data on caste is necessary to formulate policy. It is estimated that India's disadvantaged castes — often referred to as "Other Backward Castes" or OBCs — comprise 52 percent of the population, but this is at best a guesstimate as the last time a caste census was conducted was in 1931, when India was under colonial rule. How do you formulate affirmative action and development policies without precise data?
Parties have changed their position on a caste census. Consider the ruling Bharatiya Janata Party (BJP), for instance. In 2018, Minister for Home Affairs Rajnath Singh expressed support for a caste-based head count and made a statement to this effect in Parliament. However, in July this year, the BJP government informed Parliament that the 2021 census, which has been deferred due to the pandemic, will not include a caste count.
In response to the mounting demand for a caste census in recent weeks, the BJP has been non-committal on the matter so far.
It is widely believed that its reluctance to hold a caste census stems from the fact that elections to the state assembly of the northern state of Uttar Pradesh are due next year. Uttar Pradesh is India's most populous state and hence accounts for a large number of seats in the national parliament. Winning the upcoming assembly election is key to victory in the all-important parliamentary election in 2024.
And the BJP does not want to risk its chances of electoral victory by holding a caste census now. It fears that a caste headcount could disrupt its carefully crafted electoral strategy in Uttar Pradesh. Clearly, it does not want to stir up issues that may throw up unwelcome surprises.
Understanding caste is necessary to understand disparity in South Asia, especially in India, where society still operates by the rules of the caste system. Caste plays a particularly significant role in politics. People still vote on the basis of caste and religion, expecting that the person or the party they are voting for will work in their favor – giving them jobs, social status, and opportunities for decision-making.
Most political parties use caste to gain votes and power but display little will to change the status quo. When in opposition, parties favor the caste census; even the BJP favored it once but now the will to hold it has evaporated.
The Congress party was also opposed to holding a caste census till 2010 when an overwhelming majority of parliamentarians supported it. Interestingly, what the 2011 head count had to say with regard to caste was never revealed.
The most disappointing are the Left parties. When I called a Communist Party of India-Marxist (CPI-M) politician for his stand on the caste census, he sarcastically and self-mockingly said, "We are always on the right side" when it comes to the caste census.
Officially, the CPI-M supports the caste census and yet, will not make any effort to mobilize or push for it. The flawed logic of the Left parties is that they don't recognize or acknowledge caste, but only class structure as outlined in Marxism.
But trying to understand India through the lens of class may not work.
According to a 2020 Oxfam report, the top 10 percent of India's population owns 74.3 percent of the total wealth, while the middle 40 percent and the bottom 50 percent owns 22.9 percent and a mere 2.8 percent, respectively. However, this provides us with little insight into Indian society. We need to know who constitutes the top 10 percent and so on, to formulate meaningful policies. We need to know who is lagging behind and for what reasons.
Studies show the close link between caste and economic prosperity in India. According to a 2018 research study titled "Wealth Ownership and Inequality in India: A Socio-Religious Analysis" conducted by Savitribai Phule Pune University, Jawaharlal Nehru University, and Indian Institute of Dalit Studies, upper caste Hindus own around 41 percent of the national assets; OBCs own 31 percent while Scheduled Castes (Dalits, formerly known as "Untouchables") and Scheduled Tribes (Indigenous Communities) own 7.6 percent and 3.7 percent, respectively.
It is evident that distribution is based mainly on centuries of inequality, exploitation, privileges, and opportunities.
India's class system is a direct result of the millennia-old caste system, and unless there are targeted policies to rectify the inequalities caused by the caste system, the situation will not change.
A fair caste census is urgently required to alter the socioeconomic status quo in India.