An Afghan Refugee's Shattered Japan Dream
A young Afghan woman who emigrated to Japan became ensnared in a nightmare, caught between an abusive partner and a rigid bureaucracy.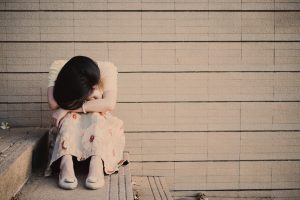 "I was born in a rural area of Afghanistan and came to Japan as an international student. My dream was to live here, but what I found was violence and abuse. And most of all, the betrayal from the very country that was supposed to protect me."
We will call her Angel, a pseudonym to protect her safety.
Angel was in her 20s when she set foot in the Land of the Rising Sun with big hopes of graduating from a good university, and maybe one day working for an international NGO or governance organization. After arriving in Japan, she spent three years in the University in Tokyo, where she met her future husband.
"He was very nice at first and pretended to be a humanitarian and a feminist activist, which to me made him unique considering he was also from Afghanistan and not many guys from there are so open minded," Angel told The Diplomat. They became good friends, and he seemed warm and caring. After some time they decided to get married.
But while preparations were going through he started to show a darker side of himself, Angel said: "He started to control me and monitor me wherever I was going."
Thinking this could still be worked out over time, she decided to register their Islamic marriage certificate in their nearby city hall. The couple started to live and work together in the Kanto area near Tokyo.
"That was when I became a hostage," Angel said.
"The first night he raped me. I didn't feel like doing it, but he did it anyway by force. He knows in our culture to have sex with a woman for the first time is equal to owning her."
The assault became such a mental burden for her that for two years she couldn't find the courage to leave her abuser.
"I soon found out that he was controlling my life. I wanted to talk to him and correct his behaviors but that only made him angrier."
Once he punched her and broke her eardrum – that was the night Angel escaped.
Angel is not alone in experiencing violence at the hands of her partner. The number of domestic violence incidents in Japan reached a peak during the COVID State of Emergency last year. There were over 82,000 consultation cases, the highest number since a long-awaited law against spousal violence took effect 20 years ago.
According to the National Police Agency, 76.4 percent of the alleged victims were women. Of those, 23.4 percent were in their 20s, 27.0 percent in their 30s, and 22.9 percent in their 40s.
Especially vulnerable are those women who lack economic independence, and therefore rely on their spouse for income.
Regardless of official promises to protect human rights and strives toward equality between women and men, efforts to help victims have not always been satisfactory. Even though abusers can face up to 15 years in jail or a fine of $5,000, in reality very few ever spend time in jail. In cases where there is a major risk that a victim's life is in jeopardy, it is more likely that the district court will issue a mere six-month restraining order against the abuser.
In response to the increase in domestic violence, the private organization All Japan Women's Shelter Network submitted a request to the Japanese government on March 31, to intensify the prevention of domestic violence and child abuse as a countermeasure during COVID-19.The contents of the request were to "start a public domestic violence consultation service despite the emergency situation of COVID-19" and called for "telephone consultation, web consultation (WEB), text chats for real time communication (LINE), establishment of consultations with foreigners (for those in international marriages), survivor protection.
Angel came up against the realities of these failures to address domestic abuse.
Even after she fled, Angel's partner didn't give up. He started stalking her with phone calls and messages, even contacting her family back in Afghanistan.
"In the Afghan society avoiding your own husband is considered dishonorable, a girl should always live in order to keep the honor of her own family intact," Angel said.
After receiving several calls from their mutual friend, who was trying to act as a mediator, she agreed to see her abuser in a public place, but only for the purpose of signing the divorce papers. There, he stabbed her with a knife on her chin and face, in front of dozens of people.
"It was cold winter; I was wearing muffler and that's why I survived," Angel said. Even then, her face was sliced wide open: "I could touch my teeth from the outside of my chin."
Of the many people passing by in the busy streets of Tokyo, no one dared to stop and help. She reached a gas station where she begged someone to call an ambulance.
She was taken to a hospital where she remained in intensive care for two weeks. It took 37 stitches to put her face together.
But this was only the beginning of her dreadful adventure. Angel soon discovered that the Japanese justice system, which was supposed to come to her rescue, would actually make things worse – much worse.
After the attempt on her life, Angel was immediately relegated to a sort of prison, and "they said it was for my own protection."
She was in fact brought to a shelter facility, but the comparison to a prison was unmistakable: Angel was confined to a small room with no windows, no personal items, no cell phones.
"I thought I was living a nightmare. I told some 'guards,' why can't I communicate with my family, I'm the victim here!" Angel recounted.
It's for your own good, they answered her.
"The shelter was like a jail for me, I could not get out even for visiting a doctor. I spent over a week in that shelter where due to the intense pain and bleeding I couldn't eat or sleep. After a week my mental health got worse, so I asked the shelter staff that I want to get out."
Angel searched for a place to live, but she could not find any affordable places to rent. "It got more complicated by the fact that to rent an apartment in Japan, even if you have the money but you are unemployed, is almost impossible."
The lack of victim support measures in Japan is well known to those who work on domestic violence issues. The private organization All Japan's Women Shelter Network submitted a request early last year to intensify prevention efforts, which included subsidies for survivors in private shelters as well as a 24-hour consultation service via telephone, email consultation and LINE.
At this point Angel had refugee status – no easy feat in Japan – to go with her status as the victim of a documented abuse case, yet "even as a refugee and a victim of a murder attempt I was not getting any support from the government."
And then her worst nightmare turned real.
"During the trial for my ex-partner, I was expecting he would get punished strongly and imprisoned for at least 10 years," Angel said. But then the unexpected news arrived: He was going to jail for a mere 2-and-a-half years.
"That was such a shock. As I knew he would come and search for me after he got out."
That's exactly what happened. As soon as Angel's abuser was out, he started to contact her friends and family, begging them to let him get back in touch with her.
By this time, Angel still had no job, no income, and no place other than the prison-like shelter to go to.
But she didn't give up. "Through the help of my family I was able to keep my mental energy intact, although I suffered and still suffer from acute depression at times."
The continued stalking was terrifying her, so she decided to move to a smaller city. With the help of some friends Angel was able to find a part-time job as a teacher.
"As a victim of stalking from a dangerous person, I was told to go to the police station with a reference letter from the previous city hall to register my name in order for me to have protection," she explained.
But little did she know that what was coming was exactly the opposite.
"I went to the city hall women division, where they wanted to hear my whole story for my own safety, as they told me. But the formal way I was received and the unnecessary safety measures they placed on me" – suddenly she was surrounded by eight officers, many of whom were armed – "made me more terrified."
Angel got through it, thinking this would be her last struggle to freedom. But her ordeal still wasn't over.
She got the news that her ex was not going to be deported from Japan, even as he was still stalking her.
"Somehow he was able to get my new number. I was feeling paranoid and felt extremely in danger receiving his calls and messages from different phone numbers," Angel said. "He started manipulating my relatives, convincing them to ask me to give him a chance to live together again."
But some sign of hope started to show on the horizon. By now she had finally found a full-time job as a teacher. "I had at least found a place I liked and I could be independent again," Angel said.
Unfortunately, it didn't last long.
She had to keep the police informed of every move and that required her to notify the police about her new job. A few months into her new occupation, suddenly, without any notification, police officers entered her workplace to ask her questions concerning, as they stated afterward, "her own security."
"Four police officers with no warning showed up during my class… that made everyone, not only me, extremely alarmed. Nobody of course knew about my situation as a victim of a murder attempt, nor did they know about my stalker," Angel said.
"I was fired the same day."
What's even more astounding is the police's reason for showing up at Angel's workplace: They wanted to ask her about the whereabouts of her stalker.
"They asked me to give them the address where he lived in order for me to apply for a restraining order. I was astonished. After he went to prison and after so many years, I have no idea where he ended up living. I thought that to find that out was supposed to be their job, not mine!"
Finally, after many months of struggle Angel was able to find refuge in a country outside of Japan (we are not disclosing her precise location at her request). But to this day she still regrets having chosen the Land of the Rising Sun as a place to make a new life for herself.
"When you look at it from outside, you think of Japan as an advanced country, especially compared to my own. But I have to admit that I felt way more in danger in Japan than under all the war years in my own country," Angel said.
"Also as a woman I feel there is a long way to go to have rights on par with men. In the end I had to escape in order to save myself while my abuser is still free to roam around.
"…[I]f the local justice system wouldn't have been so unreliable, I wouldn't have suffered so much and wasted precious years of my life."