Australia Disappoints at COP26
Australian leaders appear thankful that the global commitments at COP26 weren't more ambitious.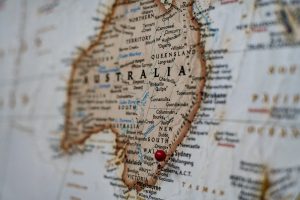 As the Glasgow climate conference wrapped up, Australia remained the global laggard in combatting the climate crisis. 
Fighting back tears, Alok Sharma, a British cabinet minister who chaired COP26 in Glasgow used his closing remark to tell the world he was "deeply sorry" that they weren't able to secure the necessary global commitments to combat the climate crisis. 
"May I just say to all delegates I apologize for the way this process has unfolded," he said. "I understand the deep disappointment."
Sharma wasn't alone. Many world leaders and civil society groups expressed dismay at the weak ambitions brought to COP26 and the watering down of the agreements by some countries, including Australia.
Asad Rehman, spokesman for Cop26 Coalition, a group of some of the world's biggest environmental organizations and civil society groups, said the conference was a complete failure.
"This agreement is an utter betrayal of the people. It is hollow words on the climate emergency from the richest countries, with an utter disregard of science and justice," he said. 
"The rich refused to do their fair share, with more empty words on climate finance and turning their back on the poorest who are facing a crisis of Covid coupled with economic and climate apartheid — all caused by the actions of the richest."
Australia, on the other hand, appears thankful that the global commitments weren't more ambitious, with Australian Prime Minister Scott Morrison saying coal will be used for "decades to come" despite British Prime Minister Boris Johnson stating that COP26 had sounded "the death knell for coal."
Morrison's backing of coal took a hit early on in COP26 negotiations though, when 190 countries and organizations signed up to the Global Coal to Clean Energy Transition Statement, which is aimed at phasing out coal power. Vietnam, a potential major destination for Australian coal, was a signatory. 
Australia's deputy prime minister, Barnaby Joyce, even went as far as ridiculing Sharma for becoming emotional over COP26's shortfall. 
"You know, it annoys me … what's the guy's name? Was it the chairman Sharma in Glasgow," Joyce told the Australia Broadcasting Corporation. "He was with his gavel and oh, I'm almost crying, I can't do this."
Seen as symbolic of Australia's lack of action on combating the climate crisis, Santos, one of Australia's largest gas and oil companies, had its adverts plastered all over Australia's pavilion at the conference in Glasgow. 
One of Australia's major shortfalls is its refusal to strengthen its 2030 emissions targets – the weakest in the developed world. 
Elaine Johnson, director of legal strategy at the Environmental Defenders Office (EDO), said Tuesday that Greenpeace had just served Morrison with a legal notice from EDO in response to his communication of a 2030 target at COP26 that they say is inconsistent with his duty to protect the Great Barrier Reef and exercise his powers for the benefit of the nation.
Former U.S. Vice President Al Gore told a virtual conference organized by Engineers Australia on Tuesday that he was "disappointed" in Australia for not increasing its 2030 target. 
"Without a near-term pledge [this] has very little meaning," he said. "I do think Australia should do more."
Morrison has pledged half a billion dollars more to help its neighbors in the Pacific and Southeast Asia address the climate crisis, bumping up its contribution to AU$2 billion by 2025, but it's still only contributing a tenth of its fair share of the US$100 billion per year climate finance plan agreed to by the world's wealthiest nations in 2009.
On Friday, the Morrison government also unveiled the modelling behind its new climate plan. 
Climate Council Senior Researcher Tim Baxter said it may as well have been written in crayon. 
"The most striking thing about this modelling is that it predicts the government won't reach its own net zero by 2050 goal," he said. "This is pure spin. A document that has the singular purpose of attempting to legitimize the Federal Government's do-nothing approach."