Japan Pledges Support For Asia-wide Decarbonization
Japan aims to lead Asia toward a carbon-free society but failed to commit to a turn away from fossil fuel projects.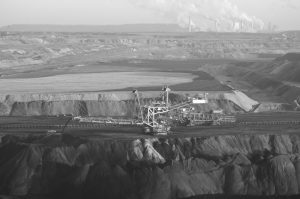 At the United Nations climate summit in Glasgow, Scotland, Japanese Prime Minister Kishida Fumio announced an additional $10 billion over five years to help Asia as a whole transition toward zero emissions. 
The 26th Conference of the Parties to the U.N. Framework Convention on Climate Change, known as COP26, aims to build consensus to end greenhouse gas emitting projects and pursue clean energy.
At a summit plenary session, Kishida emphasized Japan's "determination to tackle the shared human challenge of climate change with all our strength." He reiterated Japan's aim to reduce greenhouse gas emissions by 46 percent from 2013 levels by fiscal 2030. 
The newly re-elected Kishida, who took office about a month ago, attended the summit two days after his governing Liberal Democratic Party won Japan's lower house election with a stable majority. In June, the government headed by then-Prime Minister Suga Yoshihide announced it would provide $60 billion in public and private assistance over five years; Kishida's pledge raised Japan's funding commitment to $70 billion.
With the pledge Japan seeks to position itself as a climate change leader in Asia. But domestically Japan is yet to kick its dependence on coal and is on course to restart nuclear reactors switched off after the Fukushima Nuclear accident in 2011 in an effort to meet its commitment to carbon neutrality by 2050. 
While eliminating the use of coal is not directly on the COP26 agenda, it is recognized as an essential prerequisite to reducing global emissions. The United Kingdom, which is chairing the conference, stressed that coal-fired power generation is the single most harmful energy source. The U.K. pressed for the abolition of coal-fired power generation by 2030 for developing nations and 2040 for the rest of the world. Europe has stressed the need for Asia to abolish coal-fired power plants and has proposed the acceleration of new technologies to reduce emissions.
On Thursday, 20 countries including the United States and Canada made commitments to stop financing fossil fuels domestically and abroad by the end of next year. Climate change campaigners called the deal a "historic breakthrough" but no Asian countries such as Japan, China, or South Korea — which are the biggest backers of foreign fossil fuel projects — endorsed the deal.
In a separate climate deal, 23 countries promised to stop building and issuing permits for new coal power plants. In total more than 40 countries pledged to transition away from coal-fired power but major producers were missing from the agreement including the U.S., China, India, Canada, and Australia.  
For Japan, phasing out coal is not at the top of the agenda. Kishida went on to explain the role of thermal energy as a stable source of power in Asia along with solar power as the main source of renewable energy. He detailed Japan's intention to promote Japanese technology in Asia such as burning coal combined with ammonia to reduce carbon dioxide emissions from coal-fired power plants. Improving infrastructure investment in Asia as a form of adaptation also featured heavily in Kishida's speech, citing Japan's experience with natural disasters as a unique leadership advantage. 
Kishida detailed that Japan would approach clean energy with a variety of technologies, including next generation batteries and hydrogen to reduce emissions from vehicles, and that they would join the U.S.-led effort to reduce global methane emissions.
The next decade will be critical for limiting global warming to between 1.5 and 2 degrees Celsius. Currently, the world is on track for a 2.7 degree Celsius temperature rise, according to the U.N. Environment Program. 
On the world stage Kishida stated, "when we confront climate change we must not leave a single person behind. Japan will do our utmost to contribute to the future of humankind." But Japan's reluctance to abolish coal-fired power runs counter to the coal-free policy of the U.K. and Europe. This widening progress gap on climate change leaves the world's third largest economy lagging behind the global trend toward decarbonization. 
Japan's dependence on coal-fired power plants has come under increasing criticism from international environmental groups. Kishida's speech promoting fossil fuel thermal energy led to Japan being awarded second place for the Fossil of the Day Award by the NGO Carbon Action Network. First place was awarded to coal-dependent Norway.