Can Kishida Become Japan's First Human Rights Prime Minister?
Japan has rarely been keen to promote human rights and democracy overseas. That may change under Kishida and his new special adviser on human rights.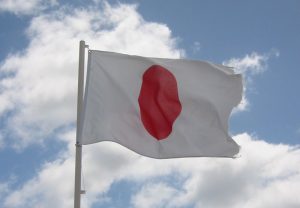 Japan may be one of the few democracies in Asia and a critical ally of the oldest democracy in the world, but it has rarely been keen to promote human rights and democracy overseas. Indeed, from the Middle East to East Asia, Tokyo has preferred to pursue economic interests and avoided the inevitable tensions that arise from attempting to exert any leverage over human rights issues. Examples of Tokyo falling out of line with its democratic allies on human rights issues range from a soft response to the Tiananmen Square crackdown of 1989 to a reluctance to sanction Russia following Moscow's invasion of the Crimea and Eastern Ukraine in 2014.
Over the years internal and external advocates have urged Japan to play a more active role in global human rights. As the Biden administration has signaled a renewed focus on democracy and human rights in the wake of the widely criticized record of the Trump administration in these areas, some have pointed out that Tokyo and Washington could work together to coordinate human rights pressure over alarming developments in Xinjiang and Hong Kong. So far, Tokyo's response has been tepid.
Could the new administration of Kishida Fumio turn the page on Japan's reticence vis-à-vis human rights promotion? Many analysts have predicted more continuity than change ahead under Kishida, but this analysis misses how the new premier may be both balancing conservative interests within his own party while also quietly laying the foundation for Japan to take a stronger position on human rights in its foreign policy toward China, and potentially beyond.
The centerpiece of this effort is the creation of a new cabinet-level special adviser on human rights, with Nakatani Gen tapped for the post. While cynics may argue that this new position is directed mainly at Beijing, the creation of a cabinet adviser to coordinate human rights issues across Japan's ministries could help build the foundation for a longer-term see a shift in how Japan approaches the issue in its foreign policy, empowering human rights advocates in the policy process.
Unlike in Washington, where human rights promotion is institutionalized in the foreign policy bureaucracy, Japan's ministries lack dedicated human rights offices with cross-cutting mandates to coordinate policy on human rights issues. If this position is meaningfully empowered, it could ultimately broaden its focus to pressing human rights abuses beyond China, as Nakatani has committed to do.
While Japan's prime ministers and diplomats have been reluctant to embrace human rights in the past, in the Diet demands that Tokyo's foreign policy include human rights issues have grown in recent years. One of the most visible manifestations of this trend is an inter-party parliamentary committee on human rights that includes members from both governing and main opposition parties. Kishida himself signaled his preference for a stronger line on human rights during the October 2021 Liberal Democratic Party (LDP) leadership contest, held in the aftermath of Prime Minister Suga Yoshihide's resignation from the party's leadership.
Kishida initially endorsed parliamentary efforts to adopt a Japanese Magnitsky Act that would make it easier for Japan to sanction human rights abusers abroad. Although Kishida has since backtracked on this pledge, arguing for a need for "flexibility" in Tokyo's relationship with Beijing, it should not be overlooked that one of the initiators of this parliamentary effort to adopt such legislation was Nakatani Gen, a former defense minister and a leading figure with the governing LDP.
Nakatani is now Kishida's special adviser on human rights acting to coordinate efforts across the Foreign Ministry, the Ministry of Economy, Trade, and Industry (METI), and the Justice Ministry to increase scrutiny on human rights, which has hitherto been largely neglected. The fact that such a prominent figure within the LDP as Nakatani has taken on the role of human rights adviser is significant in itself.
However, within the LDP there is also significant resistance to putting human rights squarely on Japan's foreign policy agenda. As Kishida's backtracking on the Japanese Magnitsky Act demonstrates, Kishida's Beijing-friendly foreign minister, Hayashi Yoshimasa, does not want to see human rights concerns over Xinjiang or Hong Kong complicate Tokyo's already delicate relationship with Beijing.
There are many in Tokyo who believe that by not wearing human rights on its sleeve, Japan can exert quiet influence with brutal regimes and autocratic rulers – as illustrated by Japan's attempts to maintain ties with Myanmar's military junta in the face of the junta's brutal crackdown against pro-democracy activists. Recently, Japan's special envoy to Myanmar, Sasakawa Yohei, claimed that the United States had approached Tokyo to win the release of imprisoned American journalist Danny Fenster. Although Hayashi quickly downplayed this report by emphasizing that Sasakawa's visit to Myanmar was in his private capacity, the maintenance of such close ties with Myanmar's military rulers does provide Japan with greater access, if not some leverage.
However, on balance, it is certainly the case that Tokyo has little to show for having shied away from taking a stronger stance on human rights in the past. Former Prime Minister Abe Shinzo's failed outreach with Russian President Vladimir Putin is a case in point. Despite falling out of step with allies in the European Union and Washington in responding to Russia's annexation of Crimea and waging war in Eastern Ukraine, Abe left office in 2020 with little to show for his efforts to coddle Moscow.
Armed with a new human rights adviser and ongoing debates on adopting new legal frameworks for sanctioning bad human rights actors, human rights advocates in Japan may be finally beginning to see meaningful steps toward putting in place institutional and legal foundations that may provide this and future Japanese governments with greater scope to act on human rights abuses overseas. Japan is well positioned to exert leverage on human rights abusers in Asia from the military junta's in Myanmar to the regime of Hun Sen in Cambodia. At Biden's upcoming Summit for Democracy, the U.S. should highlight and applaud these steps while exploring new ways to cooperate with Tokyo on human rights promotion in Asia and beyond.