Making Wine in Asia
A conversation about the future of reds and whites.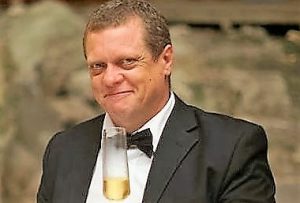 Darren Gall left Australia more than two decades ago and has since established himself as a wine producer, taster, importer, and writer and played an integral part in promoting an industry which is now worth billions of dollars a year.
That includes his stake in vineyards and wine-making facilities in Myanmar where businesses have been punished by the pandemic and last year's military coup that ousted the elected government of Aung San Suu Kyi.
In 2005 Gall oversaw the selection and importation of 15,000 vine and 2,500 Olive tree rootlings from Australia into Thailand for the further development of the Chateau des Brumes winery in Wang Nam Keow, in the Mekong Plateau highlands of eastern Thailand.
In Cambodia, he was the founding director of AK Wines and a consultant on business development to Celliers d'Asie, two of the largest importer/distributors of wine in the country.
He says the problems facing the wine industry are many, and include counterfeit products and fake labeling, broken supply chains and expensive distribution networks, as well as political issues with China.
However, Gall told The Diplomat's Luke Hunt that wine producers – depending on the size and scale of their operations – were finding innovative ways of resolving those issues in getting their product to the market.