The Hurdles Facing Mongolia's Overseas Voters
Mongolia does not make it easy for expats to cast their ballots in key elections.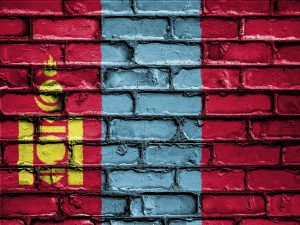 In the 1990s, as Mongolia transitioned from state socialism to a multiparty democracy, its citizens were given the right to vote and the right to free movement. More than three decades later, the country has seen multiple elections and, in consonance with the deepening of democracy, the strength of its diaspora has also increased, going up from a few thousand in 1992 to over 120,000 in 2020.
However, democracy at home has not resulted in a complete enfranchisement of Mongolia's expatriates. The diaspora is only allowed to elect the president, in a country that is primarily a parliamentary democracy. Further, turnout numbers among expats have been disappointingly low: in 2021, only 7,394 of around 120,000 Mongolians living abroad registered to vote and only 2,082 people (39.8 percent of those registered) voted.
What factors make democracies enfranchise their diaspora? Do these conditions apply to Mongolia? And why has the turnout been low? The article is based on a literature review and interviews, primarily with Mongolian expatriates in the U.S. and Canada
Migration scholar Jean-Michel Lafleur uses primary data collected from Italy, Mexico, and Bolivia, which enfranchised their electorates in the 2000s, and identifies two main explanatory variables. First, when home countries see emigrants as assets in the global economy – one way to quantify this is in terms of remittances – voting rights are used to ensure loyalty. The second factor is the role of emigrant associations and lobbies, which can pressure domestic actors to debate external voting in the legislature. Further, as in the case of Italy, the associations can push for the creation of an external constituency that would preclude the need for a voter's physical presence in the home country.
Mongolia scores high on the first variable. Remittances from other countries are significant: $548.83 million, the equivalent of 4.1 percent of GDP, in 2020, higher than the low- and middle-income countries' average (1.7 percent of GDP). As for the second factor, organizations like the Council of Mongolians Abroad have conducted diaspora-mapping exercises and identified voting rights as an item to be included in their lobbying agenda. However, it is unclear how much of a voice these groups have in the Mongolian Parliament.
Complicating the enfranchisement call is the fact that the political landscape has largely been dominated by the Mongolian People's Party, while Mongolia's expatriates are seen as largely sympathetic to parties that are currently in the opposition. In 2021, while the opposition candidate, Enkhbat Dangaasuren, won only 21.6 percent of the overall votes in the presidential election, around 75 percent of the 2,082 voters abroad cast their ballot in his favor.
Turnout is also consistently low among overseas Mongolians. Mongolia-based attorney Uyanga Delger writes that in 2012, when expatriates were allowed to vote in parliamentary elections, only around 2,279 people voted. Subsequently, Mongolians abroad were restricted to voting only in presidential elections. Turnout remained low, as indicated by turnout figures in the 2013 election (4,242) and the 2017 election (4,767).
One reason given by our interviewees in North America for not voting was that it required registration as well as visiting the embassies located in the capital cities. While this was possible for voters living in or around Ottawa or Washington D.C., it became difficult for voters living in the Midwest or along the west coast. Based on a Pew survey from 2021, the highest concentration of Mongolians in the United States is found in cities like Chicago (over 1,100 kilometers away from the Mongolian Embassy in Washington, D.C.), Los Angeles (3,700 kilometers away), San Francisco (3,900 kilometers away), Seattle (4,500 kilometers away), and Denver (2,670 kilometers away).
Giving us some indication of the voting difficulties, a Mongolian-origin Chicago resident, who heads a Mongolian diaspora organization, says voters need to register their names 30 days prior to the election before they are even allowed to travel to the embassy.
While distance could explain the low turnout, what explains the low registration rate? As stated above, only 7,394 people (of around 120,000 Mongolian expats) registered to vote in 2021. Lafleur's writings give some answers. First, he says, unless citizens have administrative reasons (passport renewal) or are in an emergency (needing repatriation), they usually do not contact diplomatic missions. Second, voters opposing the political regimes of their countries fear persecution if their location is traced by authorities. Third, he writes, many migrants living in other countries may be undocumented.
Victor Lutenco, head of the International Organization for Migration team in Mongolia, says the very need for registration adds to a long list of challenges around out-of-country voting, deterring many potential voters. He advocates a Moldova-like system, where registration is used just to inform electoral bodies on the best way to organize voting abroad: the number and location of voting stations, the number of ballots, hours of operation, etc. A similar system, he says, would enable anyone living abroad with a Mongolian passport to vote for their candidate, without requiring them to register.
In a country with a total population of around 3.2 million, the 120,000 Mongolians residing abroad are a significant voter bloc, around 4 percent of the population. More effort should be made to ensure they, too, can take part in their country's democratic processes – especially the act of voting.