India and Sri Lanka Sign Pacts to Enhance Maritime Security
Amid increased Chinese activity, India and Sri Lanka focus on their shared strategic interests in the Southern Indian Ocean region.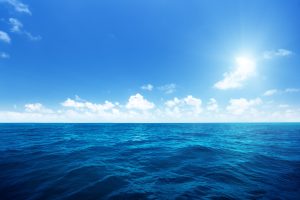 During the visit of Indian External Affairs Minister S. Jaishankar to attend the 8th Bay of Bengal Initiative for Multi-Sectoral Technical and Economic Cooperation (BIMSTEC) meeting in March in Colombo, India and Sri Lanka signed several agreements including a defense-related pact to expand maritime security. 
As such, a joint Maritime Rescue Coordination Center (MRCC) will be set up to strengthen Sri Lanka's capacities in its search and rescue region with a $6 million grant funded by the Indian government. The pact for the joint venture is between Sri Lanka's Defense Ministry and India's M/s Bharat Electronic Ltd (BEL), an Indian government-owned aerospace and defense electronics company for the supply, installation and commissioning of the MRCC. Initially, the pact will be in force for a period of five years.
A memorandum of understanding (MOU) with the Indian Government as well as an agreement with Bharat Electronics of India was signed to establish the center.
The government of India entered into this maritime security agreement with Sri Lanka to secure its strategic interests in the Southern Indian Ocean region amidst China's increased activity. This effort will strengthen India's interests, especially around the Trincomalee harbor, an approach considered a farsighted move by foreign policy experts. The harbor's location is of strategic significance to India due to its geographical position on the East-West sea route.
The MRCC will be set up at the Naval Headquarters in Colombo, whereas the Maritime Rescue Sub Center (MRSC) will be at Hambantota with additional sub units at Trincomalee, Arugambay, Batticaloa, Kallarawa, Point Pedro, Galle and Mullikulam.
Sri Lanka will also accept a donation of a $19.81 million 4,000-ton floating dock from the Indian government for the Sri Lanka Navy, to be built by Goa Shipyard Ltd and principally stationed in Trincomalee. 
Defense Ministry sources said that according to the agreement between India and Sri Lanka, the floating dock can be moved to any location in Sri Lanka, except to Hambantota Port at the discretion of the government of Sri Lanka with prior notification to the government of India.
The agreement also includes the supply of Dornier surveillance aircraft, an extremely versatile multi-purpose light transport aircraft for the Sri Lanka Air Force, and a ship repair dock for the Sri Lanka Navy in Trincomalee. 
There are also suggestions to post a Sri Lankan Navy officer at the Intelligence Fusion Center, a Bahrain-based intelligence sharing bureau that is a U.S. Navy endeavor to advocate safe maritime passage for commercial vessels, combat international terrorism and the narcotics trade.
Political and security analysts are of the view that these defense-related pacts and measures will strengthen the competencies of the Sri Lankan military and also enhance cooperation for maritime security. 
According to the agreement, a liaison officer from Sri Lanka will unite with counterparts from India's partner nations including the U.S., Australia, France, the U.K., Japan, Singapore and the Maldives.
The expansion of training for Sri Lankan military personnel is also another prospective aspect of this defense cooperation.