What's Behind Japan's Continued COVID-19 Border Restrictions?
Japan remains closed to international tourists and has not yet made plans to reopen despite a global trend to lift pandemic entry restrictions.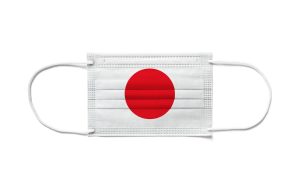 On April 13 Japan announced that family members of foreign residents in Japan will be permitted to apply for short-term visits as the government gradually eases its COVID-19 border restrictions. The welcomed decision comes after the government began allowing business travelers and some international students to enter in time for the spring school semester. No definite date has been set for the resumption of international tourism, which has been suspended since the start of the pandemic.
Japan's rigid COVID-19 border restrictions have been criticized as "isolationist" and "xenophobic" due to the differential treatment of Japanese nationals and foreign non-residents. Japan has adopted a cautious approach to loosening restrictions and is known to shut the border to new arrivals in response to the spread of variants. In December, after a brief two-week window allowing business travelers and international students to enter Japan, the government reimposed the entry ban on new foreign arrivals until "more is known about the Omicron variant."
Japan's pandemic-hit economy is at risk of shrinking again due to the spread of Omicron and rising food and fuel prices, which are hampering consumer spending. Japan's record low yen would encourage inbound tourism and play a considerable role stabilizing the currency and creating jobs. But the border closures prevent Japan from benefiting from the weak yen.
On April 11, Prime Minister Kishida Fumio said an appropriate decision on restarting tourism will be determined "based on the state of infections and the movements of other countries."
Two and half years on and Japan remains an outlier among industrialized G-7 nations, which have re-opened for tourists and eliminated quarantines. The World Health Organization's emergency committee recommended member states eliminate or ease travel bans imposed after the spread of Omicron, calling such policies "incomprehensible." The U.S. and U.K. have removed most COVID-19 travel restrictions, citing travel bans as ineffective in controlling the outbreak. It's unclear what Kishida is waiting for.
The government's reluctance to reopen the border to tourists may be due to its sensitivity to public opinion and the pernicious idea that COVID-19 is brought in by foreigners. The upcoming upper house election this summer also means the Kishida administration is unlikely to do anything that could jeopardize its chances of winning. In a recent opinion poll conducted by public broadcaster NHK, more than 65 percent of respondents said they agree with the border measures or believe they should be strengthened.
Experts in Japan say the Omicron-driven snap border closures late last year sought to "buy time." But they failed to prevent a domestic outbreak, calling into question the scientific rationale for continued border restrictions. Currently, Omicron is the dominant strain in Japan and the country faces a rebound in infections and a looming "seventh wave" after the state of emergency was lifted on March 17. Even so, for the first time in two years Japan's Golden Week four-day national holiday began without a COVID-19 state of emergency. It's a milestone that has been celebrated without the typical shopping and sightseeing flurry of springtime tourists.
Japan has recorded the lowest number of deaths from COVID-19 among the G-7 countries. Some experts attribute this to its high vaccination rate; 80 percent of the population has received two vaccine doses. But Japan still relies heavily on COVID-19 border restrictions and maintains a relatively low daily PCR testing capacity of roughly 390,000 nationwide. Testing is widely considered to be the key to controlling the virus. But in Japan free PCR tests remain limited to people showing symptoms with some free PCR tests available to asymptomatic cases at limited locations.
In 2020 an immigration bureau official explained that the entry ban on foreigners with visas was dependent on the PCR testing capacity at airports. While Haneda airport in Tokyo has sped up PCR processing times to roughly one hour, Narita airport is under increased strain with the daily cap of new visa arrivals going up from 5,000 in March to 10,000 as of April 11. But airport quarantine processing facilities are already at capacity, with crowds having to wait as long as seven hours in total.
Before the pandemic, Japan was a tourist's paradise. In 2018 Japan's longest serving Prime Minister Abe Shinzo positioned Japan's tourism boom as a strategy for economic growth along with revitalizing regional communities suffering from rapid aging and low birth rates. He announced a target for doubling visitors to 40 million annually by 2020, with the Tokyo Summer Olympics as the pinnacle of tourism. However, the onset of the global COVID-19 pandemic and spread of the deadly Delta variant in the summer of 2021 in Tokyo and abroad derailed plans to allow domestic and international spectators to attend the highly anticipated Tokyo Olympic Games.
Although Olympic athletes were allowed to enter to compete in the Games, the strict blanket ban on new foreign non-residents led to a chaotic season opening for Japan's basketball and volleyball professional leagues in 2020, with newly signed athletes unable to enter the country. It also led to the cancellation of the 2021 prestigious Grand Prix of Figure Skating Final Championships.
International tourism is unlikely to be given the green light until the second half of the year following the result of the upper house election, but in staying the course the ruling party will need to answer for the damage inflicted on the economy.