Uzbek Company Falls Afoul of Russia Sanctions 
In listing an Uzbekistan-based company, the U.S. State Department has a warning: "If you do business with sanctioned entities or individuals, you risk exposure to sanctions."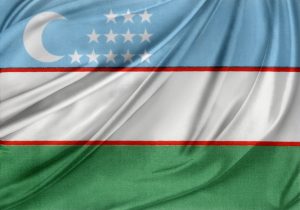 A Tashkent-registered company has run afoul of U.S. sanctions on Russia and Russian companies, making it the first Central Asian business directly sanctioned as a result of the Russian invasion of Ukraine.
Promcomplektlogistic is a Tashkent-registered logistics company founded in 2018 and owned by Oleg Grabin. According to Uzbek media outlet Daryo.uz, Grabin owns a number of businesses in Russia and is also the owner of another logistics company based out of Tashkent.
According to the U.S. State Department, Promcomplektlogistic actively supported the efforts of Radioavtomatika, a Russian business, to evade sanctions. Radioavtomatika specializes in "procuring foreign items for Russia's defense industry" and was sanctioned in March 2022. Promcomplektlogistic reportedly supplies electronic components, including microcircuits, to Radioavtomatika. 
"The designation of Promcomplektlogistic Private Company should serve as a warning to commercial stakeholders worldwide: If you do business with sanctioned entities or individuals, you risk exposure to sanctions," a State Department fact sheet published on June 28 stated.
The company was simultaneously listed by the U.S. Department of Commerce on its Entity List, which will subject the company to "severe restrictions on access to U.S. technologies and items," alongside companies from five other countries (China, Lithuania, Russia, the United Kingdom, and Vietnam).
Interestingly, among the entities newly listed many have some connection to China, with the exception of the Uzbekistan-based Promcomplektlogistic. From a Commerce document outlining the additions: 
The ERC determined to add the following six entities under ten entries to the Entity List on the basis of § 744.11(b) and under the destinations of China, Lithuania, Russia, the United Kingdom, Uzbekistan, and Vietnam: Connec Electronic Ltd. (added under China and the United Kingdom); King Pai Technology Co., Ltd. (added under China, Russia, and Vietnam); Sinno Electronics Co., Ltd. (added under China and Lithuania); Winninc Electronic (added under China); World Jetta (H.K.) Logistics Limited (added under China); and Promcomplektlogistic Private Company (added under Uzbekistan) for providing support to Russia's military and/or defense industrial base.
It's unclear what the direct effect of the sanctions will be on Promcomplektlogistic, as that will depend largely on what, if any, financial and business ties it has in the United States. The Uzbekistan-based company is highlighted by the State Department under a not-so-subtle heading: "Underscoring the Risks of Doing Business with Sanctioned Russian Federation Entities or Individuals." It's a warning not just for Central Asia, of course, but a message that will have a certain resonance in the region where much business is conducted through and with Russia.