Indian Australians Fastest Growing Group in Australia
Since 2016 India has leapfrogged both New Zealand and China to become the third largest country of birth in Australia after Australia itself and the United Kingdom.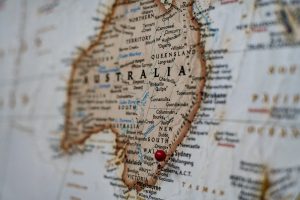 This week the first tranche of data from Australia's 2021 census was released by the Australian Bureau of Statistics (ABS). The data indicated that the country has doubled in size over the past 50 years to a population of 25.5 million. Since the last census in 2016 more than 1 million people have migrated to Australia. Of these migrants one in five were from India. This has made Indian Australians by far the fastest growing group in the country, and since 2016 India has leapfrogged both New Zealand and China to become the third largest country of birth after Australia itself and the United Kingdom. 
The burgeoning Indian Australian community is the central story of migration to Australia over the past 15 years. This has occurred in parallel with Australia's closer strategic ties to India, with the two phenomena being closely related. India has become Australia's seventh largest trading partner, and the two countries' security cooperation has become far more intimate. The links between the two countries and habits of cooperation have moved beyond just the cricket field. 
The desire to further enhance these relations is reflected in the diplomatic resources Australia is investing in India. Canberra opened a new consulate in Kolkata in 2019, to augment its High Commission in New Delhi, and established consulates in Mumbai and Chennai. In November last year then-Prime Minister Scott Morrison announced that another consulate would be opened in ​​Bengaluru.
The rapidly growing Indian diaspora provides Australia with an essential diplomatic boost, as well as strong economic and cultural links. Australia's India Economic Strategy 2035 contained a chapter on the role of the diaspora, highlighting that Indian Australians are a national economic asset, and the key to reaching markets within India that might otherwise be inaccessible. 
India, of course, is far from a monolith. It is instead an incredibly diverse and complex county. An understanding of Punjab may count for very little in Kerala, and while English is widespread, a more intimate engagement with the country requires knowledge of regional languages. As Australia seeks to engage with India – whether it be through business, science and technology, the arts, or education – it will require this localized knowledge. Indian Australians who have ties with India's different regions will be able to provide this capability. 
Integration into Australia should also soon provide greater public representation of Indian Australians in Australia's federal and state parliaments. Australia has often struggled to have its parliaments reflect the true make-up of Australian society. Although the recent federal election indicated that avenues of opportunity are now opening up for Australia's minority communities, this is not simply a box-ticking exercise. It is rather about building essential knowledge of both local diaspora communities, as well as the greater understanding of origin countries. 
The latter has now become an urgent imperative, as Australia is seeking to link itself further with an India that will be governed for the foreseeable future by a political party, the Bharatiya Janata Party (BJP), that does not share its values. This is a tightrope for Australia to walk, and it requires a more sophisticated grasp of Indian politics from Australia's leaders. 
During the recent election campaign both the then-prime minister and opposition leader allowed themselves to be co-opted by the Hindu extremist group Vishva Hindu Parishad during events with the Indian diaspora. More Indian Australian MPs – and senior advisers within parties – would have potentially averted these kinds of amateur mistakes from both major party leaders.  
While being aware of the transnational nature of Hindu nationalism, this is an issue that should not dominate perceptions of the Indian diaspora, given its vast diversity. The great majority of Indian Australians have no interest in bringing ideological grievances with them to Australia, and the assumption should be that migrating to Australia may be partially motivated by avoiding the current dangerous state of Indian domestic politics. 
Although Australia's multiculturalism is a major strategic asset, capable of greatly enhancing its economic, diplomatic, and security objectives, this is not the only positive that it provides the country. It is also an internal cultural asset that creates a far more vibrant, interesting, knowledgeable, and livable Australian society. It is likely that the trends identified in Australia's latest census will continue for the next five years as well, which will indicate a positive future for Australia to look forward to.