Japan's Record-Breaking Summer COVID-19 Surge
The government has shifted its focus from prevention to priority treatment for the severely ill amid strains on the healthcare system.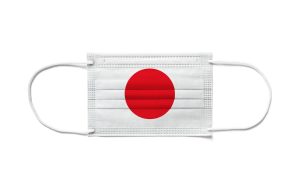 Japan's long-awaited summer festival season has been dampened by an explosion of COVID-19 cases that has shattered records for the daily infection tally since the onset of the pandemic. This is the first summer in three years in which Japan has not had a COVID-19 state of emergency or restrictions. As the heatwave from late last month subsides, an unprecedented "seventh wave" of COVID-19 is once again raising concerns about the healthcare system and emergency services in parts of the country.
The highly transmissible BA.5 and BA.2 subvariants of the Omicron strain of the virus, an increase in public gatherings, and waning immunity are some of the factors behind the recent surge in infections. Over the weekend, Tokyo's daily infection count surpassed 30,000 cases. Experts warn that daily infections in Tokyo could skyrocket to as high as 50,000 cases by the first half of August.
The hospital bed occupancy rate in Japan's capital is over 40 percent while in Okinawa 60 percent of COVID-19 designated beds have been filled. The Okinawa prefectural medical association stressed that the "medical system was on the verge of collapse."
The Tokyo metropolitan government is scrambling to secure and coordinate medical resources for severely ill and high-risk patients amid escalating infections. Tokyo Governor Koike Yuriko announced that the top priority is to save lives. The municipal authorities will focus on "securing hospital beds, providing overnight care, and home visits," the governor said. Koike announced that hospitals will make "speedy onsite adjustments." Patients who have recovered will be immediately discharged and transferred out of the hospital to make room for incoming patients whose mild symptoms have deteriorated overnight.
In Tokyo, authorities are seeking to prevent a repeat of last summer's deadly outbreak driven by the Delta variant, where some 200 patients originally reporting moderate to no symptoms were found dead at home after their condition deteriorated overnight. Public health centers were inundated with cases and were unable to conduct proper health observation visits, triggering widespread public fury. Hospitals also came under fierce backlash for rejecting COVID-19 patients arriving in ambulances.
One year on, the local government has devised the "Tokyo rule" system in which a designated "core" hospital in the region will find a hospital to transport an emergency patient to if an ambulance has been rejected from five or more hospitals. The policy is already being applied to approximately 3,000 cases each day.
There is growing anxiety that peak infections have not yet been reached. Last week Tokyo Medical Association Vice President Masataka Inoguchi expressed a sense of crisis, warning that "infections are spreading among medical personnel and there may be cases where wards are closed and emergency patient admissions are cut back at a number of institutions." A shortage of medical personnel as well as drivers to transport nurses to home observation visits are also adding pressure to the system.
As COVID-19 rips through the general population, the number of severe cases is also expected to increase. The Tokyo municipal government has requested that medical institutions revert general hospital beds back to designated coronavirus beds, lifting bed availability from 5,000 to 7,000. Despite these measures, medical personnel have reported that hospitals are overflowing with high-risk and severely ill patients. Wait times at COVID-19 test centers have also soared, creating a phenomenon called "test refugees" – people who are unable to find clinics conducting antigen tests. In response, the Tokyo municipal government has announced the free distribution of diagnostic tests to over 200 hospitals and medical clinics in need.
The central government is reluctant to re-impose COVID-19 restrictions, but Health Minister Goto Shigeyuki said the government "may resort to effective and powerful measures, including restricting people's movement if hospital occupancy rates approach capacity." Currently, infection controls are at the discretion of businesses and schools.
In an effort to maintain social and economic activities, the central government has shortened the official self-isolation period for those who have been exposed to coronavirus from seven days to three days with a negative antigen test.
The majority of positive cases are among people in their 20s followed by people in their 50s and 60s. But the number of children who are being hospitalized for suspected heat stroke and testing positive for COVID-19 is also on the rise. Currently people under 20 account for 30 percent of positive infections.
At this stage only senior citizens, high risk members of the public, and health care professions qualify for the fourth dose of the COVID-19 vaccine.