Japan and the Controversial Unification Church
In a post-Abe era, Japanese politics has been rocked by the Unification Church's links to LDP lawmakers.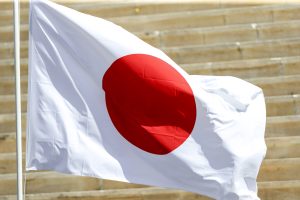 Since the fatal shooting of former Prime Minister Abe Shinzo, public shock has morphed into outrage, as the deeply embedded ties between the controversial Unification Church and Japan's ruling Liberal Democratic Party (LDP) have come to light.
Abe was shot on the upper house election campaign trail in early July by a man holding a grudge against the former prime minister's ties to the Unification Church. The suspect, who is in police custody, claims that his mother went bankrupt and his family fell apart after his mother borrowed money to donate to the religious group.
Critics in the local media have called the Unification Church a "cult" and "predatory." The group is known to galvanize believers to vote for certain politicians or volunteer during election campaigns. Because of the ideological overlap – the Unification Church is vehemently anti-communist – the LDP has often benefited from the religious group's efforts.
Abe's links to the Unification Church have not been fully established. But he gave an online speech to an affiliated group last year. There are claims that Abe's grandfather, a former prime minister of Japan, allowed the Unification Church, which was founded in South Korea, to create a base in Japan. Japanese Prime Minister Kishida Fumio says there are limitations to investigating the full extent of Abe's ties with the group.
Last month, Kishida decided to reshuffle his cabinet to "clean out" connections to the Unification Church, only to replace it with more lawmakers who also have ties with the Church. A recent survey found that half of LDP lawmakers have ties with the group in terms of receiving political support or donations, or attending events. There are allegations that some LDP lawmakers failed to report their dealings, in which case the figure could be higher.
Kishida ordered the LDP to sever ties with the Unification Church and publicly stated that he does not have ties with the church. He also vowed to help former members who have been conned into donating large sums of money or pressured into buying exorbitantly priced religious paraphernalia. Last month, the government established a hotline for ex-church members looking for advice on the group's possible "illegal activities."
Kishida is struggling to regain his approval rating as he pushes to hold a state funeral for the slain former prime minister at a cost of approximately $12 million in taxpayers' money. The state funeral is adding fuel to the fire and further dividing the public. Polls show that 53 percent of the public are uneasy about a state funeral. Local protesters argue a state funeral is "undemocratic" and "unconstitutional," as it not only allegedly forces public mourning but also has no legal basis.
Before Kishida was elected prime minister in October last year, he was known as a moderate. He had also garnered a reputation as being a relatively boring yet scandal-free politician with a clean reputation. This has worked to his advantage, since Abe was embroiled in a series of corruption and nepotism scandals throughout his political career.
But after only one year on the job Kishida's political career is on shaky ground. In the aftermath of Abe's assassination, Kishida's public approval rating has fallen drastically from a peak of 63 percent in July to as low as 36 percent on August 22.
On August 31, Kishida held a public press conference where he apologized to the public for the LDP's problematic relationship with the Unification Church "causing trouble." He stated that he takes public opposition to a state funeral very seriously but continued to ask for public cooperation, explaining that a state funeral is an "appropriate" send-off for Abe, considering his achievements as Japan's longest serving prime minister.
More than 6,000 international dignitaries and business leaders are expected to attend the funeral, including U.S. Vice President Kamala Harris, former U.S President Barack Obama, Indian Prime Minister Narendra Modi, and former German Chancellor Angela Merkel, just to name a few. Kishida added that in light of the criticism, local municipalities will not be forced to express their condolences and will not need to observe a minute of silence.
While Kishida is preparing to welcome foreign leaders, he is putting his own leadership on the line for a state funeral.