North Korea Launches 2 Ballistic Missiles
While South Korea and the United States are conducting joint military drills on the east coast of the Korean Peninsula, North Korea launched ballistic missiles in the same direction.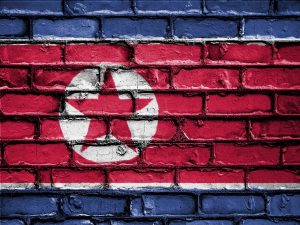 North Korea launched two short-range ballistic missiles toward its east coast sometime between 6:10 p.m. and 6:20 p.m. KST, South Korea's Joint Chiefs of Staff (JCS) said on Wednesday. The missiles were launched from the Sunan area of Pyongyang, the capital of the North, and flew about 360 km with an altitude of 36 km.
South Korean military is analyzing more details of the capabilities of the tested missiles but, considering the range and altitude of the missiles, the North likely tested its KN-23 Iskander-class missiles again.
The South Korean military strongly condemned the North's ballistic missile launches and urged the immediate halt of the tests. North Korea is banned from testing and developing ballistic missiles under U.N. Security Council resolutions.
Wednesday's missile test came three days after North Korea fired a short-range ballistic missile, also suspected to be the KN-23 Iskander-class, on Sunday – a day before South Korea kicked off its joint navy drills with the United States. That was North Korea's first ballistic missile test since June. The missile tested on Sunday flew about 600 km with a max altitude of 60 km. Based on the data from the JCS, North Korea intentionally aimed at targets closer to its east coast in Wednesday's launch.
The North's missile launch on Wednesday also came a day before U.S. Vice President Kamala Harris arrives in Seoul. During her time in South Korea, she is scheduled to visit the demilitarized zone (DMZ), where then-U.S. President Donald Trump met the North Korean leader Kim Jong Un in 2019. Some have speculated that the latest missile test might have been a response to Harris' planned visit. However, the missile launches were likely carried out as a "tit-for-tat" measure against the South Korea-U.S. naval drills. Pyongyang has consistently complained about joint military drills between South Korea and the United States, not high-ranking U.S. officials' visits to DMZ.
Before heading to the DMZ on Thursday, Harris will hold a meeting with South Korean President Yoon Suk-yeol, who is struggling to recover from a "diplomatic disaster" during his trip to New York last week. At a critically important moment for Seoul to persuade Washington to prevent South Korean corporations from being damaged by the new Inflation Reduction Act, Yoon did not even have a chance to sit down with Biden to discuss the issue during his trip. Instead, the two presidents had a brief – around 48 seconds – standing chat on the sidelines of another meeting. South Korean Foreign Minister Park Jin said that Yoon discussed every important agenda item with Biden during their talk, but it is questionable how Yoon could even bring up the issue to Biden in 48 seconds when his interpreter needed to translate his words.
On Wednesday, South Korea's National Intelligence Service reported to the Intelligence Committee of the National Assembly that, if North Korea carries out a seventh nuclear test, it will take place between October 17 and November 7. It shows that the National Intelligence Service also expects that North Korea would not test its nuclear weapons before the 20th National Congress of the Chinese Community Party, which is scheduled to begin October 16.