BTS Enlists: What's Next For the Hallyu Wave?
BTS finally announced that its members will enlist, with the group taking an extended hiatus until 2025.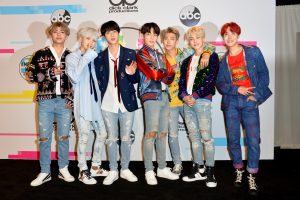 Straight off their massive free concert in Busan to support a World Expo bid, the K-pop group BTS announced they will individually be joining the military over the next two years under Korea's compulsory enlistment policy. Jin, the oldest member of BTS, will go in first after releasing a solo album, while the "other members of the group plan to carry out their military service based on their individual plans."
The extended hiatus to 2025 fulfills the worst fear of millions of fans, especially after the massive stock free fall after BTS announced a temporary hiatus this summer. Sadly, in hindsight, enlisting early during the pandemic as a full group probably would have been best option. The world is now opening again, with Japan being the latest example, and K-pop tours are now in full swing globally. BTS, which in many ways created the phenomenon of the K-Wave (Hallyu), will have to sit out the movement's potential approaching apex. 
As we wrote earlier this summer, the context of this decision to enlist has changed considering the war in Ukraine. There is clearly a need for some societies to prepare for massive war and South Korea is one such country giventhe recent belligerence, in the form of multiple missile tests, of Kim Jong Un's North Korea. What this means for the overall impact on the Hallyu movement and Korean soft power is all up in the air. 
The good news is that hope is not lost for the Hallyu wave. The Stray Kids, another popular boy band, are embarking on an international tour soon. BTS's own label HYBE has two new rising stars in Le Sserafim, who just released a new album, and New Jeans, who are already breaking records. The leaders of the Hallyu wave will take a pause, but the movement continues.