Southeast Asia's Digital Economy to Top $200 Billion in 2022: Report
A new report claims that the region's digital economy could be worth more than $200 billion this year, outpacing previous projections.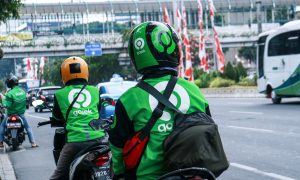 Southeast Asians continue to take up digital technologies at a breakneck pace, following three years of rapid adoption due to the COVID-19 pandemic, according to a new report.
The e-Conomy SEA 2022 report, jointly compiled by the tech giant Google, Singapore's Temasek, and the venture capital firm Bain & Company, focuses on Southeast Asia's six largest and most digitally connected economies: Indonesia, Malaysia, Singapore, Thailand, the Philippines, and Vietnam.
The report describes a pivotal period of growth in these nations' digital economies, noting that of their 460 million internet users, 100 million – more than 20 percent – came online in the past three years.
The report projects that Southeast Asia's digital economy is on track to be worth $200 billion in 2022. To illustrate the speed of the shift, this threshold has been crossed three years earlier than was anticipated in the inaugural e-Conomy report in 2016 – and double the figure of 2019.
A year after declaring the 2020s Southeast Asia's "digital decade," this year's e-Conomy report states that the region's digital economy "is expected to grow twice as fast as GDP in most Southeast Asian countries and could reach up to $1[trillion] by 2030 if the full potential can be unlocked."
"All in all," it concluded, "[Southeast Asia's] digital economy is grounded on strong social and economic fundamentals, and offline to online trends, which provides much to be optimistic about especially as the region settles into its 'digital decade'."
Previous iterations of the e-Conomy report have focused on the impact of COVID-19 in speeding the region's already quick uptake of digital platforms and technologies, including e-commerce, food delivery services, transport apps, and online media services.
However, the rate of growth may have begun to slow as consumers begin to revert to pre-pandemic habits, while some sectors (such as transport) have yet to recover fully from COVID-19. Moreover, as the market approaches a point of saturation, digital economy firms started to focus on qualitative improvements rather than rapid growth. "After years of acceleration, digital adoption growth is normalizing," the report stated. "The majority of digital players are now shifting priorities from new customer acquisition to deeper engagement with existing customers to increase usage and value."
Given the sector's rapid growth and consolidation, this year's iteration of the report has included a section on the environmental and social impacts of the growing digital economy, from the massive carbon footprint that it has generated to its impact on income inequality.
For instance, the report states that the digital economy "has created 160,000 high-skilled jobs and indirectly supports nearly 30 million jobs, while platforms have enabled over 20 million merchants and 6 million restaurants to grow their businesses online." But it pointed to concerns about "the welfare of worker-partners," which is to say, the region's poorly paid gig workers, which it said necessitated "dialogue between institutions and platforms."
"Southeast Asia's digital decade continues to provide opportunities for people, businesses and communities to grow, and there are boundless opportunities ahead," Stephanie Davis, the vice president of Google Southeast Asia, said in a statement accompanying the report's release. "While increasing profitability and maintaining growth momentum in the next 2-3 years has become a priority for companies across the region, it's just as important to ensure the digital economy scales in an environmentally and socially sustainable way."
Of course, left to their own devices there is little chance that large tech firms are going to negotiate to improve the lot of the gig workers that populate and benefit their platforms. Given the identity of the report's authors, one can perhaps expect a certain misplaced optimism about the ability of giant private companies to operate for the greater good. But the change that the report suggests will only happen if they are compelled by the region's governments, which have historically shown scant concern for issues like exploitation and economic inequality.