Unpacking South Korea's Recovery of a North Korean Missile at Sea
North Korea seems to have purposefully launched an obsolete, low-value missile into waters close to South Korea.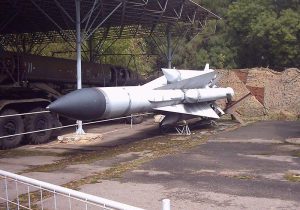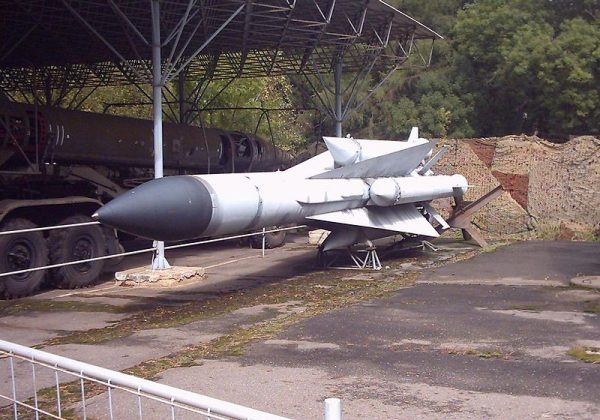 On November 9, South Korea's defense ministry revealed the findings of an investigation into a North Korean missile launch, after having recovered the remains of the missile in question at sea two days prior. Of the 23 North Korean missiles fired on November 2, one made an unprecedented landing south of the two Koreas' de facto maritime border, falling 60 kilometers off the South Korean coast. A mission to recover the downed missile was seen as an opportunity to gain key intelligence on Pyongyang's missile programs.
The nature of the parts salvaged, however, will likely be highly disappointing to Seoul and to its allies, as they were announced to be from the SA-5 system – the United States' designation for the Soviet air defense system better known as the S-200.
It was previously expected that recovering the remains of a North Korean missile would provide key intelligence either on one of its modern semi-ballistic solid-fueled designs, or at least its heavily modernized Scud-derived missiles, which have benefited from a range of new features, including maneuverable re-entry vehicles.
Both of these kinds of missile were confirmed by footage from North Korean state media to have been part of the November 2 launch. If one of those missiles had been retrieved by the South, analysis of the materials used in the body, the design of the engine, and the kinds of fuel composites relied on, among a wide range of other aspects, could have provided important insights into the state of North Korea's defense sector and possibly even the suspected commonalities between some of the newer missiles and their counterparts in the Russian military.
S-200 missiles, by contrast, provide effectively no intelligence of value. The long-range air defense system has long since been compromised by Western intelligence agencies and is currently actively fielded in the militaries of NATO member states Poland and Bulgaria, which received them during the Warsaw Pact era. The latest surface-to-air missiles added to the system entered service over four decades ago in the late 1970s.
With unusually large anti-aircraft missiles comparable in size to the Scud, and with a very long surface to air engagement range of 300 kilometers, which is longer still if fired ballistically as it was on November 2, firing from an S-200 system could be effectively disguised to resemble a ballistic missile launch. It thus appears that while North Korea fired its modern and indigenous ballistic missiles much farther out into the sea, an obsolete Soviet-supplied surface-to-air missile, which would provide no intelligence value to its adversaries, was chosen to be fired on a trajectory further south. This allowed Pyongyang to send a signal to Seoul and Washington while minimizing the risks of compromising its missile programs. As it integrated the longest ranged missiles ever supplied to North Korea from abroad, the S-200 system was an ideal choice.
The expenditure of an irreplaceable Soviet-supplied missile from the S-200 system, which was only delivered in limited numbers in the late 1980s, highlights the degree to which North Korea's defense sector has progressed in recent years to leave Soviet equipment behind in terms of performance. Although a decade ago the S-200VE was by far the most capable long-range air defense system North Korea fielded, it is effectively obsolete today compared to its more modern indigenous successors.
The first of these, the Pyongae-5, entered service in 2017 and is technologically several decades ahead with capabilities comparable to the Russian S-300PMU series. An even newer unnamed successor was unveiled in October 2020 and integrated sophisticated surface-to-air missiles with twin rudder controls and double-impulse flight engines. Both use missiles compact enough to be integrated onto road mobile launch vehicles, providing a vital addition to survivability, which contrast sharply with the S-200's very large fixed sites and bulky Scud-sized munitions.
The Pyongae-5 and its successor (speculated to be called Pyongae-6) have thus left the S-200VE, which was designated Pyongae-4 in North Korea, with a much-diminished status. This means the missiles from the few S-200s North Korea has are expendable today at little loss to the overall capabilities of the country's air defense network. This choice of missile for a launch southwards strongly indicates that a South Korean recovery operation was anticipated before the North conducted its launches.