A Trilateral Gas Union: Risks and Benefits for Central Asia
There are no major alternatives to natural gas to ensure the stable and steady development of Uzbekistan's economy and society.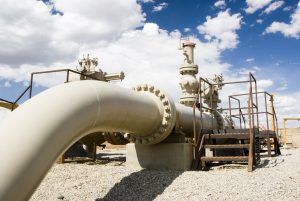 The idea of a new "gas union" was floated at a very consequential time, amid an unusually harsh winter in the region. Since the second half of November, several Central Asian countries have experienced unprecedented energy deficits and natural gas shortages. This coincided with a snap presidential election in Kazakhstan. So, it was during Kazakh President Kassym-Jomart Tokayev's first foreign visit — to Russia — after beginning his second term that the idea of a "trilateral gas union" was aired in late November.
As press secretary for the Kazakh leader Ruslan Zheldibay commented: "…the talks between the presidents of Kazakhstan and Russia in the Kremlin focused on the creation of a 'trilateral gas union' between Russia, Kazakhstan, and Uzbekistan with the purpose of coordinating their actions in order to transport Russian gas through the territories of Kazakhstan and Uzbekistan."
Over the next few days, the proposal was elaborated upon by Kremlin spokesman Dmitri Peskov, who talked about the creation of a joint company that would manage energy infrastructure. "The proposal implies the creation of a certain legal entity for cooperation between these three countries, and for infrastructure development, then for foreign markets," said Peskov.
This statement suggested Russia's desire to expand its natural gas export routes in the direction of Central Asia and perhaps partially substitute for the losses of the European export market.
Initial Reactions
The Western press and some local experts' initial reaction was focused on the expansionist dimension of Russia's interests in the region. Most commentators noted that Russia arguably wants to increase its political grip over Central Asia and create yet another point of leverage to increase its political presence in the region. In order to confront this vision, the leaders of Kazakhstan and Uzbekistan made it clear that the two countries are not willing to join any political unions and are ready to discuss the proposal only on commercial terms. 
For example, Uzbek Energy Minister Jurabek Mirzamahmudov said: "Signing a gas agreement with Russia does not mean an alliance or union… it would be a technical contract… We will never compromise our national interests. Even if we [agree to receive natural gas from Russia], we will proceed via commercial sales contracts. We will not allow any political conditions to be imposed in return." He added that Uzbekistan would agree to get natural gas from Russia only "at a reasonable price."
Deputy Foreign Minister of Kazakhstan Almas Aidarov confirmed that they have received a proposal from Russia; however, as summarized by Tengri News he said, "it is not formalized in any way, we have not received any details or concrete offers from the Russian side." He noted that Russia made the proposal.
Current Socio-economic Risks
The winter revealed major problems with energy supply and management in the Central Asian region that have been accumulating for years. If in previous decades it was provincial towns and cities that routinely experienced electricity and heating shortages (especially in the winter months), this year the same problem was evident in some capital cities of the region, including Tashkent. In January 2022, a blackout caused "chaos across the region for several hours, with subway trains stuck in tunnels and skiers on lifts, airports closing, district heating and tap water pumps going idle and traffic lights switching off," which happened due to power outage in Uzbekistan's energy system. 
This winter hit much harder. On November 2022, a power plant in Ekibastuz, Kazakhstan, broke down, leaving the entire city with no heating with an outside temperature below -30 degrees Celsius. The same month, Uzbekistan halted its natural gas exports to China to meet domestic needs and apparent shortages. In December and January, the temperature in Tashkent went below -15 degrees Celsius and was accompanied by heavy snow, which resulted in major electricity, heating, and natural gas shortages in the capital city.
As The Diplomat's Catherine Putz concluded, "winters in Central Asia have increasingly featured blackouts or breakdowns thanks to aged infrastructure; it's a serious political and social issue in the region." 
It is difficult to disagree, and this general trend will only worsen in the future for several key reasons. Natural gas production in Uzbekistan has been slowly declining since the 1990s, and at the same time, demand has rapidly risen due to a growing economy and a booming population. Moreover, Uzbekistan's industrial complexes and central heating systems historically (since the Soviet era) have relied on natural gas as a vital source for covering electricity and heating needs. The energy system across Central Asia was designed this way, as the region was considered abundant in natural gas. And during the Soviet period energy was managed from the center, not between independent states. For most countries in Central Asia, and for Uzbekistan in particular, natural gas is a strategic resource and shortages in supply could mean catastrophic consequences for the economy and social stability.
Existing Alternatives and Possible Benefits From New Gas Imports
The renewable or "green" energy sources that Uzbekistan has been investing in over the past few years are unable to cover the rising electricity deficit. The CIA World Factbook outlines that electricity generation from solar, wind, tide and wave, geothermal, biomass and waste – i.e. from all "green energy" sources in Uzbekistan — is less than 1 percent of total electricity generation in the country (as of 2020). There are few immediate prospects to increase green energy electricity production enough to have a substantial impact in the near future.
Furthermore, these projects require massive investment, most of which would go to foreign companies (Canada, China, UAE) and would not be used for developing and maintaining existing skills, posing the question of dependence on the supply of solar panels, turbines, or windmill rotors, the production of which is not localized. 
Nuclear energy could have been an alternative stable source of electricity generation that would not only cover domestic needs but would have a significant export potential. However, construction of a nuclear plant takes considerable time – construction may last for over a decade – and comes with political risks. Moreover, it would require a stable supply of water and total modernization of the electric grid to allow for high-voltage transportation of generated electricity from the nuclear station. Uzbekistan's outdated and aged electric grid system requires modernization, though it is also unfeasible to replace it immediately.
Putting "dirty" (with highest percentage of CO2 emission) traditional energy sources such as oil and coal aside, this brief analysis leaves us with the conclusion that there are no real alternatives to natural gas as the main source of energy in Uzbekistan in the near future. 
Given that the national natural gas production rate has steadily declined, the key question should be: Which importing partner could reliably compensate for the deficit? 
At this time, Turkmenistan is the only source of imported gas in Uzbekistan. However, relying on just one source for imports of such a vital commodity is always risky. In this way, diversification of natural gas imports is a win-win situation for Uzbekistan. Uzbekistan not only gets an alternative source of natural gas supply (in case Turkmenistan would face internal or external pressures that would jeopardize its ability to export natural gas, or sudden disruptions in gas supply similar to the one happened in January 2023) but could also leverage the price and thus move from price taker to price setter position.
Uzbekistan also has important contract obligations to export natural gas to China, and this year Uzbek government had to suspend its gas exports, putting at risk its reputation as a stable exporter and posing a risk of potential contract penalty. Moreover, Uzbekistan has additional contract obligations to supply natural gas to Tajikistan and electricity to Afghanistan.
Potential Risks
The immediate reactions of both media and state officials were mainly directed at potential questions associated with the threats to national security and sovereignty. Indeed, Russia could receive important leverage over Central Asian countries if it becomes a key energy supplier to the region. However, there are several considerations that minimize this potential risk. 
First, Russia will never become the sole energy supplier to the region because each of the Central Asian countries mentioned in this article have their own large natural gas deposits: Kazakhstan, Uzbekistan, and Turkmenistan are all major natural gas producers that cover most of their own domestic needs. Therefore, even in a critical situation there will be enough natural gas in the region to cover strategic needs – yes, this amount might not be ideally comfortable for the public (especially during winters that are as harsh as this one) but there is enough domestic supply to ensure survival. 
Second, Europe's dependence on Russia's natural gas was over 40 percent — a number that is unimaginable in the conditions of Central Asia. Yet, all predictions that forecasted the catastrophic collapse of Europe's economy without cheap Russian gas did not come true. Even such a major dependence that the EU countries allowed for is potentially manageable in a crisis situation. Moreover, natural gas is not the only source of energy and electricity generation in the region – there are coal and hydroelectric power stations that cover substantial electricity needs. 
Third, Russia-Central Asia relations have been long and relatively stable and are characterized as a strategic partnership by both sides, with major mutual interdependencies in many spheres beyond energy. The existential issues that exist in the EU-Russia relationship, such as the war in Ukraine, do not exist in the same way in Russia-Central Asia relations. This gives hope that any new partnerships could yield stable energy contracts without potential disturbances on the horizon (Ukraine was a looming crisis in EU-Russia relations for decades before it "exploded" fully last year). 
Any energy FDI project is associated with political risk unless the country has its own skills, knowledge, and substitution capacity. Building a nuclear plant, or engaging in green energy projects where all the components that are subject to regular replacements are produced abroad, is no less of a dependence than allowing for an alternative source of natural gas. However, Uzbekistan has long tradition and skills in natural gas production, usage, and transportation, which would likely make such dependence more manageable than any of the alternatives. 
Recommendation
There are no major alternatives to natural gas to ensure the stable and steady development of Uzbekistan's economy and society, especially if we are talking about the near to mid-term future. As domestic natural gas reserves decline, the question of supply becomes starker. Booming domestic needs and increased deficits are not only projected but physically feasible and detrimental, as the past two years have shown. Receiving an alternative source of energy supply is a benefit especially if this would cover marginal needs (up to 15-20 percent from total domestic energy consumption) for the reasons identified above. 
The main question that remains concerns technical matters: What are the necessary investments to allow for such gas transfer from Russia to Uzbekistan? Technical experts have to determine what is the current state of the Central Asia-Center pipeline (which connects Turkmenistan to Russia via Uzbekistan and Kazakhstan), whether Uzbekistan is capable of receiving gas from Russia, and what other expenses on infrastructure improvement are necessary to make this project technically and commercially feasible.