Nate Thayer, Dead at 62, and Stories That Still Resonate
Among his many scoops, Thayer's work also foreshadowed the rapid growth of Chinese influence in Cambodia.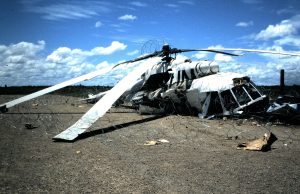 American journalist Nate Thayer, who died on January 3 at the age of 62 in Falmouth, Massachusetts, left behind a trail of good friends and colleagues and a wealth of stories that spanned from Cambodia and China to Iraq and the United States.
The obits were many and deserved. The New York Times, NPR, Asia Times, Voice of America, NK News and Sour Milk were just a few to publish his exploits alongside the international news wires.
Thayer arrived in Cambodia as a reporter with Associated Press. He then worked as a freelancer for the Far Eastern Economic Review and by the early 1990s had become a consistent contributor to the Phnom Penh Post. He covered the U.S. invasion of Iraq in 2003, and between 2011 and 2016 we collaborated on North Korea-related stories.
That collaboration waned as his health deteriorated.
In Cambodia, he scored about 30 front-page bylines in the Phnom Penh Post alone across five or six years in the 1990s, a solid effort given the newspaper came out only once every two weeks.
Often his stories were grand, excellent examples of a journalist writing a first draft of history and they still resonate today. His 1997 interview with Pol Pot remains a case in point; it was a story that has overshadowed all his other work.
But the edgiest story and the one that raised the greatest fears was published in August 1994 when Cambodia was led by two prime ministers, Prince Norodom Ranariddh and Hun Sen, and detailed corruption within the ranks of the military.
"This is the Nate story that gave me the most jitters and worries about blowback," said Michael Hayes, co-founder and then publisher of the Phnom Penh Post.
Another story that I liked but received much less fanfare was published in the same issue. Headlined "Chinese City of Dreams," the story detailed how the Cambodian government had rejected Chinese plans to build a "new Hong Kong" in the heart of the country.
Thayer was ahead of the game when he broke the story. It included plans to allow 200,000 Chinese nationals the right to immigrate and inhabit the city to be built in an exclusive zone on a 20 square kilometer plot with $1 billion earmarked for its construction.
These were colossal numbers for that time and the article created its own stir both within government and out, particularly among diplomats who were yet to grasp Beijing's expansion plans and Thayer's story did serve as an early warning.
It was to be Cambodia's fourth largest city, to be built despite the ongoing civil war, and according to the Phnom Penh Post, "some Cambodian official supporters say it was designed to replace Phnom Penh as the commercial capital."
That, plus the sheer number of Chinese immigrants – when Cambodia had a population of about 10 million people – was enough to scuttle the plan.
Twenty years later, however, Chinese designs on Cambodia were back on the agenda as investors spent billions of dollars rebuilding Sihanoukville into a gambling mecca rivaling Macau.
More than 200,000 Chinese arrived with work permits and another million came each year as tourists, including organized crime, creating a great deal of consternation among Cambodians.
By 2019, speculation persisted on the diplomatic circuit that up to five million Chinese would immigrate and that real estate agents had been told that more than two million apartments were being built to cater to the incoming Chinese market.
Few believed these numbers, too, given Cambodia's current population of just 16 million and, like Thayer's original story, those plans again fell apart, this time due to the Covid-19 pandemic.
Not to be outdone, the Chinese have persisted.
Late last year, the Cambodian authorities announced plans to receive about seven million Chinese tourists by 2025 and a $16 billion new township to be built in Ream, near Sihanoukville, a sensitive area because of the nearby naval base.
In short, a long-forgotten story broken by Thayer almost 28 years ago still matters today, and Washington is genuinely upset, claiming the Ream Naval Base will be China's first military outpost in the Indo-Pacific and only its second on the planet.
I like the idea of Nate Thayer doing a follow-up.
He will be missed.