Strategic Tech Cooperation Can Push Eu-India Ties to a Higher Level
The EU and India can play an important role in each other's ambitions to strengthen strategic autonomy by reducing dependencies.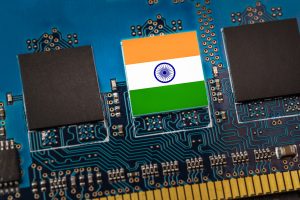 This year India will surpass China in population, becoming one of the world's largest consumer and industrial markets. In this era of multipolarity, India is an increasingly important geopolitical player. The country plays a crucial role in the Indo-Pacific, a region where China wields growing influence.
Thus there are plenty of reasons for the EU to strengthen its ties to India – and opportunities to do so exist particularly in strategic technology sectors.
India's G-20 presidency in 2023 will put a spotlight on the country's achievements in the field of technology and digitalization. The EU can seize this moment to deepen its ties with India, especially in tech areas that contribute to strategic autonomy, which is high on the political agenda in European capitals and in Delhi.
In his G-20 commencement address, Indian Prime Minister Narendra Modi emphasized the importance of technology and the threat stemming from the weaponization of critical goods. Dependencies in critical sectors can reduce political room to maneuver, like Europe's dependency on China for the critical raw materials needed for semiconductors and green technologies, and India's reliance on Russia for military technologies and equipment.
Strategic autonomy and economic resilience should be at the core of the new strategic rationale. Tech cooperation can help both the EU and India to move closer to these aims. Military and defense technologies, as well as critical technologies such as semiconductors and batteries, and supply chain restructuring stand out as particularly relevant areas for cooperation.
India can help the EU to reduce one-sided strategic tech dependencies on China. Diversification to India will assist New Delhi in its goal of promoting its own manufacturing through its "Make in India" campaign. Separately, the EU can support India's quest for strategic autonomy, and specifically help address its overreliance on Russia for military and defense technologies. European countries have an interest in helping New Delhi, as a strong India can be a counterbalance to Chinese influence in the Indo-Pacific region and beyond.
Ample opportunities exist for mutually beneficial cooperation in strategic tech sectors, and there is already a format to facilitate such cooperation. Last April, the EU and India launched the Trade and Technology Council (TTC), with a strong push by European Commission President Ursula von der Leyen.
Looking at defense technology cooperation, great potential exists in the areas of quantum and space research. Reducing barriers to R&D cooperation for semiconductor companies is another viable path forward for the EU and India. Investment should also go into best practice exchanges, particularly on privacy by design and digital identities. Jointly developing these human-centered technologies and exchanging views is another route for the EU and India to work on decreasing dependencies while maintaining democratic principles.
Several challenges to deepening the EU–India relationship in strategic tech sectors are yet to be overcome. European companies still consider India a difficult market, in part because of the role of individual Indian states and differences in regulation among them. India can act on the opportunity to become a hub for investment and assume a greater role in critical supply chains of trusted partners, including from the EU. The European side should reduce disparities among EU member states in export controls on military, defense, and dual-use technologies. Overcoming a lack of willingness to engage in technology transfer is also important.
Lessons can be drawn from India's engagement with other trusted partners, such as Japan, Australia, and the United States. For example, the EU–India TTC could invest in mapping collective capacity and vulnerabilities in specific technology-sector supply chains. The two sides should adopt a common set of principles for such supply chains. Trust that trade, technology, and supply chains are not interrupted for political reasons is key to efforts on supply-chain restructuring. Investments in building such trust are required.
Strategically located in the Indo-Pacific region and with the world's largest population, India will assume an increasingly important role as a geopolitical power. The EU and India can play an important role in each other's ambitions to strengthen strategic autonomy by reducing dependencies. Cooperation on military and defense technologies, critical technologies, and supply-chain restructuring is needed to deliver on this objective. For the EU to become a true geopolitical player, ties with India need to be taken to a higher, more strategic level.