Malaysia's Anwar Unveils First Budget, Aiming to Aid Poor
Stronger than expected growth last year has allowed Anwar Ibrahim to give the poor a leg-up, while introducing measures to reduce Malaysia's national debt.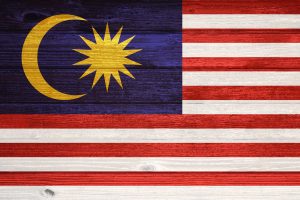 On Friday, Malaysia's Prime Minister Anwar Ibrahim unveiled an RM388.1 billion ($86.7 billion) budget for 2023, which will focus on supporting the country's lower-income population while reining in the budget deficit.
While Reuters described the planned budget as "scaled-back," the comparison with last year's budget is tricky given the extent to which it was pushed out by a record RM80 billion ($17.8 billion) in fuel subsidies due to high global energy prices. As the Straits Times noted, while actual spending came in at RM395.2 billion ($88.3 billion), Budget 2022 was initially valued at RM332.1 billion ($74.2 billion). With subsidies now set to be capped at RM64 billion, this year thus marks a significant increase across most budget areas.
A good deal of this increase will consist of benefits for lower-income groups, which will be distributed in the form of lower personal income tax, tax incentives for small businesses, and RM8 billion ($1.8 billion) in cash handouts to the poorest 60 percent of the population.
Alongside helping the poor, Anwar, who is also Malaysia's finance minister, unveiled measures to strengthen the governance of public finances, and start chipping away at the country's national debt. In a report released alongside the presentation of the budget in parliament, the government stated that the fiscal deficit is expected to narrow to 5 percent of GDP this year, down from 5.6 percent in 2022. This marks a significant improvement on the budget for 2023 that was unveiled in October by Anwar's predecessor Ismail Sabri Yaakob, which was never passed by parliament due to the general election the following month. This predicted that the budget deficit would sit at 5.5 percent at the end of 2023.
"Various initiatives have been identified to address issues related to public finances, including exploring new sources of sustainable revenue and minimizing leakages," Anwar said.
Anwar has been able to reconcile these two goals – welfare and deficit reduction – due to the higher than expected revenue in the second half of 2022, a year that saw economic growth of 8.7 percent, the highest rate in 22 years, as Malaysia bounced back from the COVID-19 downturn on the back of high global commodity prices.
Additional spending will also be balanced by increased taxes on the wealthy, a goal that is consistent with his campaign promise of giving a leg-up to the bottom half of the income distribution. "As income and wealth are concentrated among the upper classes and wealthy elite, it is appropriate that redistribution is focused on the poor and middle class," Anwar said. Shortly after he was elected, Anwar also said that he would review Malaysia's complex system of state subsidies to ensure that they only benefit those who need them. The government budget report stated that in 2023, a more effective and targeted subsidy mechanism would be rolled out on selected essential goods and services.
Anwar is unlikely to enjoy such propitious economic circumstances when unveiling the budget for 2024, should he remain in power for a year. The coming year is expected to bring a slowdown in Malaysia's export-driven economy, with projected economic growth likely to fall from 8.7 percent to 4.5 percent in 2023. As a result, the government report also expects that government revenue will likely drop, and is likely to be impacted further by an anticipated slump in commodity prices.
For now, however, Anwar's focus on pocket-book concerns is smart politics. Despite a general election having taken place just a few months ago, the Straits Times noted that this year's budget will be seen in the context of the six state elections that are due to take place in July, in which about half of Malaysia's electorate will participate. The Times' Shannon Teoh wrote that the result of these state elections "will have a huge impact on the stability of Anwar's administration, especially if its political partner UMNO does not improve on its poor showing in November."
The once-dominant UMNO – the United Malays National Organization – is the junior partner in the rickety minority coalition that Anwar formed after November's inconclusive election, in which no single party or coalition won enough seats to form a government alone. While Anwar's multi-ethnic Pakatan Harapan (PH) coalition was eventually able to form a government, the election also showed that ethnically-based political appeals remain potent, with the Islamic party PAS, in particular, enjoying a surge of support.
The focus on rice-bowl issues, which cut across ethnic and religious lines, is thus a prudent move for Anwar, given the ethnically polarized landscape in which this year's state elections will take place. Should the budget deliver on its goals, it could help Anwar's administration win broad support among the Malay majority, and defuse opposition claims that PH is bent on undermining Islam's role in Malaysian society or dismantling the country's intricate system of Malay privileges.