Where Are Southeast Asia's Tech Companies Headed?
There is a wide gap between the performance of leading tech firms and the wider economies of the region.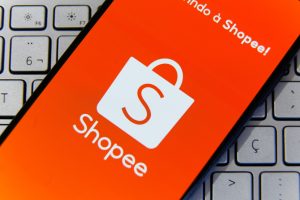 It seems like these days the American economy is in over-drive everywhere except the tech sector. The most recent jobs report showed over 500,000 jobs added in January, yet Alphabet – the parent company of Google – recently laid off 12,000 employees and there have been cost reductions and job losses up and down the industry. This echoes a similar trend in Southeast Asia, where economic growth in 2022 was on the whole quite solid, but big tech companies like GoTo and Sea nevertheless slashed jobs.
How can we explain this disconnect between the tech sector and the wider economy? One factor is that in low-interest rate environments (like we had during the pandemic) investors have more incentive to search out higher returning and more speculative assets. The massive flare-up and then heat death of cryptocurrency is the most obvious example of investors piling into tech companies that they didn't understand with valuations that were detached from reality. And yet, other tech companies with actual marketable products and services had similar experiences.
Singapore's Sea, the parent company of Shopee, is listed on the New York Stock Exchange. Sea also owns Garena, a popular online game company that was expanding its market share at a very fast clip during the pandemic. In late 2021 Sea's stock was above $350 a share. When interest rates started rising, the stock saw a massive correction and prices plummeted. Sea reportedly laid off about 10 percent of its workforce during a six-month period in 2022. Shares are currently trading in the $60 range.
Indonesia's GoTo had a similar experience. It listed on the Indonesia Stock Exchange at the beginning of 2022, but shares have steadily declined in value since. Despite the company's massive presence in Indonesia and across the region, it is unprofitable. Expansion can come at the expense of profit when growth is underwritten by venture capital, but tightening global monetary conditions and exposure to market forces on the IDX have squeezed the share value. Since mid-June, the stock price has fallen by around 69 percent. GoTo laid off 1,300 workers last year.
What's going on here? I think a lot depends on what kind of value you believe Big Tech adds to the real economy. Uber, which shares many obvious similarities with Go-Jek, is not a business model that screams out to be emulated. Aside from many regulatory dust-ups around the world, it is fantastically unprofitable. According to its 2021 Annual Report, the ride-hailing company incurred cumulative net losses of $23.6 billion as of December 2021.
Even successful Big Tech firms, like Alphabet and Meta, have never paid dividends to their shareholders. It's often suggested their contribution to the economy comes from developing next generation technologies like Artificial Intelligence and quantum computing. Meta lost over $10 billion in developing its virtual reality division in 2021, for instance.
R&D moonshot projects like the Metaverse or Alphabet's AI platforms might have profound economic impacts one day, but in our current reality, both Meta and Alphabet generate nearly all their revenue from advertising. They then reinvest their massive profits into share buybacks and sit on tens of billions of dollars' worth of cash and short-term securities. To what extent are these Big Tech giants actually contributing to real economic activity or productive investment, especially relative to their earnings and market cap?
Companies like GoTo and Shopee have more direct and tangible links to the real economy in Southeast Asia. Market frictions are substantial in much of the region, so these platforms solve actual coordination problems by leveraging mobile technology to match buyers with sellers more efficiently (and in Sea's case they also have valuable commercial IP in their gaming division).
Even though GoTo is losing money, it is likely stimulating more economic activity than would have existed if there were no GoTo. That's good for the economy. But shareholders are going to demand more. This brings us back to a key point: can tech companies in Southeast Asia create shareholder value while also adding value to the real economy? Or will they hew closer to American Big Tech, becoming massive shareholder value and cash-hoarding machines so out of step with real economic activity that even as the labor market is booming, they lay off thousands of people?
Despite generally good economic conditions, Sea and GoTo were subjected to big swings in their market valuations last year which led to layoffs. But they are also already pushing beyond their market coordination functions and into higher value-added economic activities like digital financial services and electric vehicle production. If they can manage these transitions successfully, maximizing both shareholder and real economic value in the process, we will have a much clearer idea about where the sector is headed in the coming years.