The China-brokered Iran-Saudi Peace Deal: Implications For Indonesia
The prospects of China acting as a peace mediator are much less likely closer to home.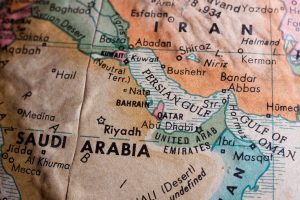 On March 10, Iranian security official Ali Shamkhani and Saudi national security adviser Musaid bin Muhammad Al-Aiban signed an agreement restoring diplomatic relations after years of hostility. This reconciliation was mediated by China, an indication of the country's growing strategic interests in the Middle East.
The long-running conflict between Saudi Arabia and Iran heated up again after the Saudis executed an influential Shia scholar in January 2016. In the aftermath, Iranian citizens violently protested at the Saudi Arabian embassy in Tehran, after which the two countries severed diplomatic relations.
The conflict has also created broader instability in the Middle East, exacerbated by the two nations' involvement in a proxy war in Yemen. Iran is known to support the Houthi rebel group, which has long sought to overthrow the Yemeni government. Saudi Arabia has supported the government, including with direct attacks on the Houthi rebels. As a result, Yemen has experienced a prolonged crisis.
Many observers have highlighted China's role in this reconciliation. As already mentioned, China's involvement cannot be separated from Xi Jinping's foreign policy agenda in the Middle East, especially its desire to promote investment and trade. China is also targeting the Middle East for the implementation of its Belt Road Initiative (BRI), given that Iran's position in particular serves as a crucial point of connection between Central Asia, the Middle East, and South Asia. At the same time, China also wants to secure energy supplies from Saudi Arabia, which currently is its largest source of energy imports. Therefore, China's efforts to reconcile these two conflicting actors indirectly also safeguards and strengthens Beijing's own long-term interests in the region.
Beyond that, an Iran-Saudi thaw will impact every country with interests in the Middle East, including Indonesia.
The Impact on Indonesia
Given Indonesia's growing relations with both Iran and Saudi Arabia, the China-mediated reconciliation is likely to have implications for Jakarta's own engagements in the Middle East. To start with, the reconciliation is set to improve the ties between Indonesia and Iran and Saudi Arabia, its closest partners in the Middle East. As a matter of fact, Jakarta had attempted to become a mediator in the Saudi and Iranian conflict in 2016, to no avail.
Indonesia has had a fairly good relationship with Saudi Arabia, especially since President Joko Widodo took office in 2014. Cooperation between the two nations has increased in various sectors. In the economic sector, Saudi Arabia is Indonesia's largest trading partner in the Middle East region. Indonesia depends on crude oil supplies from Saudi Arabia, which supplied as much as 48 percent of Indonesia's total imports of crude oil in 2019. Indonesia is also actively selling agricultural exports to the Kingdom. Meanwhile, Riyadh, through the Saudi Fund for Development, has also funded 12 development projects and programs in Indonesia worth more than $401.6 million, in a number of sectors including transportation, communications, agriculture, infrastructure, shipping, health, and education. The Saudis also intend to offer funding for Indonesian startups. The two countries have also signed several agreements on renewable energy. There is also a plan to form a Comprehensive Economic Partnership Agreement with Saudi Arabia.
In terms of security cooperation, Indonesia and Saudi Arabia have worked closely in supporting each other on counterterrorism. In 2014, the two countries signed a defense cooperation agreement covering military student exchanges, military education, and military infrastructure. In early 2022, the government in Riyadh said that it was exploring cooperation with the Indonesian state-owned shipbuilder PT PAL to produce submarines and other types of military vessels. In the cultural sector, too, cooperation has increased, especially since King Salman's visit to Indonesia in 2017. During the visit, the two countries signed an MoU regarding the holding of art events, cultural exchanges, and cooperation in preserving cultural heritage.
While Indonesia's relations with Iran are not as developed as its ties with Saudi Arabia, they continue to show improvement. For example, in the economic sector, last year, the two countries agreed to explore cooperation in halal food industry. Other sectors are also on the list of cooperation between the two countries, for example in the field of technology and health, as well food and fish industry. Apart from that, Indonesia and Iran also have also begun discussing regarding the exchange of cadets and also cooperation in maritime security for commercial shipping.
Given these developments, the reconciliation between the two Middle Eastern powers could open a path for Indonesia to strengthen ties with both, without running the risk of being drawn into their regional rivalry.
Indonesian Views on China's Role
Reconciliation between Saudi and Iran is a positive step for the Middle Eastern region and beyond. The same is true of China's role in mediating this reconciliation, but Indonesians hoping that Beijing might play a similar role in its own region might be disappointed. In the South China Sea, for instance, Beijing has not shown any serious efforts to end the tension with rival claimants Brunei, Malaysia, the Philippines, Vietnam, and Taiwan. China has refused to relinquish its expansive "nine-dash line," which it uses a legal basis for claiming nearly the entirety of the South China Sea.
The past decade has seen frequent tension between China and rival claimants, due to repeated incursions by China Coast Guard vessels into these nations' Economic Exclusive Zones (EEZs). While Indonesia does not consider itself a formal claimant in the South China Sea, China's "nine-dash line" passes through part of Indonesia's EEZ close to the Natuna Islands. Even though China's claim to these waters does not have a strong legal basis under international maritime law, the presence of Chinese warships, survey ships, and coast guard ships in this area has been a persistent source of tension in China-Indonesia relations in recent years.
Despite its actions in the Middle East, there is no indication that China is ready to play a similarly constructive role in its own backyard. Only then could Indonesia and the region view it as a genuine force for peace.