Vietnam Sentences Dissident Journalist to 6 Years in Prison
Nguyen Lan Thang's imprisonment is the latest sign of a severe tightening of the political space by the ruling Communist Party of Vietnam.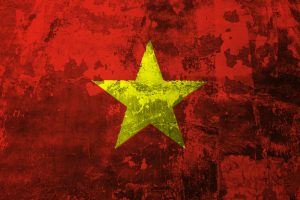 Yesterday, a court in the Vietnamese capital Hanoi sentenced the journalist Nguyen Lan Thang to six years in prison and two years of house arrest for spreading and storing "propaganda against the State," according to an article of the Vietnamese local media.
Nguyen Lan Thang is a prominent journalist and political activist in Vietnam. The Vietnamese police arrested him in July of last year, accusing him of spreading propaganda against the State under Article 117 of the Penal Code. In the past, Thang posted about many sensitive issues in his social media accounts; supporting other jailed activists, participating anti-China protests, critic Vietnam's socio-political issues.  As a result, he was subjected to harassed from the police, thugs and plain clothe officers.
He will be under house arrest for another two years his lawyer said the sentence is too harsh. Vietnam is an authoritarian one-party state controlled by the Communist Party of Vietnam (CPT). As the leading force of state and society, the CPV has a monopoly on political power and does not permit any parties, organizations, or individuals to challenge this monopoly.
Furthermore, the government does not permit public demonstrations, independent activists and local human rights organizations to form and operate. However, illegal political parties and organizations do exist, and for those who participate in these activities run the risk of persecution and serious harm.
Thang's case has prompted criticisms from international human rights groups. Before the trial, Amnesty International's Deputy Regional Director for Campaigns Ming Yu Hah, said that "for more than a decade, Thang has carried out crucial work documenting protests and human rights abuses in Viet Nam despite a worsening climate of retribution aimed at those who criticize the state. His peaceful activism and reporting should be welcomed as part of legitimate public debate, but instead he is facing years in prison."
Phil Robertson, deputy Asia director at Human Rights Watch, said in a statement that the Vietnamese authorities "systematically trample on human rights by punishing brave bloggers like Nguyen Lan Thang for expressing their views about the government."
In order to arrest and charge activists, the Vietnamese authorities have employed laws specifying various vague crimes, such as carrying out activities against the state, conducting propaganda against the state, disrupting public security, abusing democratic freedoms to infringe upon the interests of the state's legitimate rights and interests of organizations and citizens, and causing public disorder and social disturbance.
These articles are often used arbitrarily to punish critics, activists and bloggers despite criticisms at home and abroad. If found guilty, most activists receive very long prison sentences, and some may even receive the death penalty.
In Thang's case, the Vietnamese authorities charged him under Article 117 of the 2015 Criminal Code for making, storing, distributing, or disseminating information, documents, and items against the State. The article has been used to arrest at least 32 people, including human rights defenders and journalists, since 2019, according to Amnesty International.
Thang's family background is very good. His father is a professor and lecturer in Hanoi, and Thang is married with two young children. However, upon witnessing the inadequacies in Vietnam's society, he refused to remain silent. He spoke up, strongly and fiercely expressed his attitude about the shortcomings of Vietnamese society and politics.
In recent years, Vietnam has stepped up its jailing of political and human rights activists, in line with a far-reaching crackdown on corruption within the CPV and government. Among those prisoners was Pham Doan Trang who has imprisoned for nine years due to "anti-state activities," which have been reported in these pages previously. The number of prisoners of conscience has increased steadily in recent years – it currently stands around 373 prisoners – reflecting the alarming state of the human rights situation in the country.