What Did the INA, Indonesia's Sovereign Wealth Fund, Do in 2022?
In seeding its state-owned fund with capital, Jakarta is hoping to target investments in strategic sectors.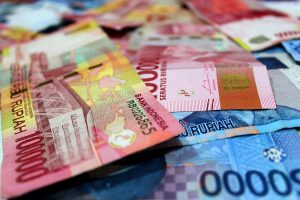 In 2021, Indonesia launched a sovereign wealth fund – the Indonesia Investment Authority, or INA. The concept behind this fund is somewhat novel because it is unusual for a net debtor country like Indonesia to have a sovereign wealth fund. Usually, you find sovereign wealth funds in net exporting countries that run surpluses which the state then reinvests. Classic examples are Middle Eastern oil exporters, or a financial and export-oriented hub like Singapore. We don't expect countries that run deficits to have sovereign wealth funds because there isn't much surplus to reinvest.
Indonesia, which regularly runs fiscal and current account deficits rather than surpluses, had a different idea with the INA. The state would seed it with several billion dollars and the fund would then invest it. Another unusual thing is that the plan calls for global partners to invest in the INA, after which the INA will take this pooled capital and re-invest it in domestic projects, such as infrastructure. Several parties, like the United Arab Emirates, have made commitments to potentially invest billions of dollars in the fund, but these are not binding.
The INA's 2022 financial statement provides a good snapshot of the fund's capital structure and what it's been up to. The first thing to note is that, as of 2022, the Indonesian state remains the only investor. Commitments from outside parties to invest directly in the INA have yet to materialize. Meanwhile, the Indonesian government has seeded the fund with cash and transferred a portion of government-owned shares to two state-owned banks so that the initial capital was equal to IDR 75 trillion, or roughly $5 billion.
At the end of 2022, the fund was holding IDR 7.3 trillion ($493 million) in cash and IDR 14.5 trillion ($979 million) in bonds. It also held shares in Bank Mandiri valued at IDR 37 trillion ($2.5 billion) and shares in Bank Rakyat Indonesia valued at IDR 27 trillion ($1.8 billion). So that is how the INA's capital structure is currently set up: holding cash and bonds, as well as equity stakes in profitable state-owned banks that were previously owned directly by the government. On a cash basis, the dividend and interest income earned on these assets was IDR 3.5 trillion ($236 million).
But the INA doesn't just want to sit on cash and shares of state-owned banks. The INA has created a subsidiary called PT Maleo Investasi Indonesia, which took a 5 percent stake in cellular tower company Mitratel when it listed on the Indonesia Stock Exchange. That stake was valued at IDR 4 trillion ($270 million) in 2022. Last year, INA also invested, through various subsidiaries it has created, in a pair of toll roads on Java valued at IDR 5.9 trillion ($398 million) and took a 20 percent stake in state-owned pharmaceutical company Kimia Farma. The total value of these holdings last year was IDR 10.8 trillion ($729 million).
It's still early days, but the structure and operation of the INA are becoming clearer. The fund is sitting on a healthy amount of cash and the shares it holds in Mandiri and BRI pay steady dividends, some of which will be retained and some of which will be recycled into more investments. The type of investments the fund is making is aligned with its mandate to develop infrastructure and value-added industries such as toll roads, telecommunications, and pharmaceuticals. It appears that 2023 will probably see scaled-up investment in green energy projects.
The promised investment from outside Indonesia has yet to show up but that is not too surprising at this stage. It was always an unusual part of the INA concept as sovereign wealth funds do not typically invest funds on behalf of other states, as that kind of dilutes the sovereignty part of the equation. Investors are probably waiting to see how the fund is operated and how it structures its portfolio before they dive in.
But there is a certain logic taking shape here. Despite what we might think, some Indonesian state-owned companies are quite profitable, especially the banks. Previously, dividends from these companies were recycled back into the national budget. By transferring some of the equity to a state-owned fund, this capital can be targeted at more strategic investments.
It's too early to say whether this will work out the way planners envision, but the INA is certainly a bold experiment with a new type of state capitalism, and it will be interesting to see how it develops in the coming years. I'm sure the Philippines, another net debtor country that recently announced its own sovereign wealth fund based on similar logic, will be watching very carefully.