Decoding China's Escalation of the Chip War
Beijing's ban on U.S. chipmaker Micron is its first in-kind retaliation to numerous U.S. policies targeting China's semiconductor firms.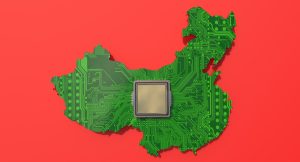 In the ongoing technological tussle between the United States and China over the semiconductor industry, the U.S. has caused massive disruptions in the semiconductor supply chain. The core aim is clear: make sure that while the world advances, China remains stuck behind. Washington's October 2022 export control bans crippled the purchasing as well as production capabilities of Chinese firms like Yangtze Memory Technologies Corp., Semiconductor Manufacturing International Corporation, and HiSilicon. Following suit, U.S. allies including major chipmakers like Japan, Taiwan, and the Netherlands unofficially barred the export of their technology to Chinese firms. 
Now China has offered its first retaliatory measure, changing the nature of the chip war. China's government has restricted the largest U.S. memory chipmaker, Micron Technologies, from selling its products to "critical national infrastructure operators" in China. The move followed the conclusion of a seven-week probe started in March by the Cyberspace Administration of China (CAC). The CAC report cited "significant security risks to China's critical information infrastructure supply chain" posed by Micron's products. 
China's retaliatory action came against the backdrop of two events. First, the recently concluded G-7 summit in Hiroshima resolved to de-risk and diversify critical technology supply chains, indicating the risks posed by China. Second, it followed the announcement by Micron that it would invest $3.6 billion in Japan. 
The ban on Micron effectively revived China-U.S. tensions over technology, despite U.S. President Joe Biden's predictions of an imminent thaw in relations with China. It can be seen as a signal from Beijing highlighting the prominence of its domestic market, which the U.S. and its allies cannot bypass effortlessly.  
The Rationale Behind China's Tit-for-Tat
China's domestic chip production amounts to a total of only 16 percent of the world's semiconductor industry. In terms of dynamic random-access memory (DRAM) and NAND chips, China's share in global production is 21 percent and 15 percent respectively. As the United States ratcheted up measures to curtail the supply of chips to China, Beijing intensified its efforts to indigenize its memory chip-making and build homegrown capabilities in chip production. 
Just before setting up the probe of Micron's products in March 2023, Chinese policymakers sanctioned a plan of injecting $1.9 billion into Yangtze Memory Technologies Corp (YMTC), China's largest memory chipmaker. With this funding, YMTC is expected to recover from Washington's jolt and come closer to competitors like Samsung and SK Hynix. According to the Shenzhen Special Zone Daily, Powev Electronic Technology Co, a high-tech storage packaging and testing firm based in Shenzhen, is already producing memory chips and solid-state drives (SSDs) on a mass scale. 
Decoding China's changing strategies in the semiconductor sector through massive state-sponsored programs like Big Fund, and the State Council's Document No. 8 of 2020, it is clear that Chinese ambitions to cut reliance on the United States and its allies have been growing ever since the 2019 bans on Huawei and ZTE in the telecommunications sector. 
Winners and Losers
In offsetting the impacts of the U.S. chip war on China, one of the crucial strategies of China is to enhance the dependence of foreign countries on China's chip market. Chinese manufacturers are the top destination for any chipmaker doing business. The apparent expulsion of a foreign firm from the Chinese market in the memory chip segment works in Beijing's favor for two reasons. One, Beijing's retaliatory response gives a sense of exclusivity to Chinese regulators in handling the attitude of chip vendors and manufacturers, encouraging firms not to act against China's interests. Two, eliminating foreign vendors from the domestic market will create space for the emerging domestic giants in the memory chip segments. While manufacturers like SK Hynix and Samsung are highly dependent on markets like China, the Chinese domestic market is large enough to accommodate emerging domestic chip firms. 
Micron is a major DRAM and NAND chip leader, and counts China as its third largest market. The competitors of Micron in the Chinese market are South Korean giants Samsung and SK Hynix. Micron can be readily replaced by South Korean chipmakers, making it an easier target for Chinese authorities. 
In fact, the impact of Micron's withdrawal from the Chinese market is likely to remain limited. China's 2016 National Security Law defines "critical national infrastructure" – the areas from which Micron products are now banned – as technology systems in sectors including telecommunications, transportation, defense, etc. As most of Micron's customers are consumer electronics companies in China like Lenovo, Xiaomi, Inspur Electronics, etc., it is more likely to harm U.S. interests in the supply chain rather than the Chinese. 
Moreover, a ban on operators aligned with critical infrastructure may seriously damage Micron's revenues. Spillover effects like political risks and a lack of confidence in Micron products will affect the choice and attitude of other buyers, leading to diversifying their vendors, and most probably moving to homegrown chipmakers, other than dominant South Korean competitors. 
One Chinese media platform, Ijiwei, reported that the decision will greatly benefit Chinese memory makers that directly compete with Micron, such as Ingenic, CXMT, YMTC, and GigaDevice. Thus, the ban is expected to drive the substitution process in the domestic memory chip sector. 
Outstretching Intricacies of the Chip War
China's current strategy of achieving self-reliance is focused on memory and legacy chips, as it is highly dependent on the Dutch chipmaker ASML for its lithography tools to produce high-end chips. Thus, the propensity of China to escalate the chip war will remain limited to those few segments in which Chinese chipmakers are increasingly becoming self-reliant. However, swift offensives facilitated by China's authoritarian regime are indicative of the broadening scope of the evolving technology rift – not between China-U.S. but also with other chip manufacturers. It is obvious that Chinese actions, in the short run, cannot be as retaliatory as U.S. offenses, but it is yet to see how the responses of the United States will further shape the jigsaw puzzle of the chip supply chain.
Although Chinese regulators have described the bar on Micron as "an individual case" and insisted that China remains committed to its market "opening up," the move broadly provides a glimpse into the evolving Chinese position in the tech war. The recent Chinese tactic undoubtedly gives a jolt to Washington's dominant position in the tech war and signals that the United States does not unilaterally drive the freezing and thawing of ties.