Supporting Timor-Leste's ASEAN Membership Should Be a Priority for Its Friends
Other countries can support Timor-Leste in the bureaucratic development needed to attend and contribute meaningfully to ASEAN's numerous annual meetings.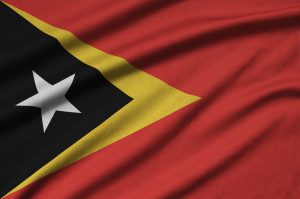 This week, the Association of Southeast Asian Nations (ASEAN) adopted a roadmap for Timor-Leste's full membership. This follows from last year's conditional approval for Timor-Leste to become ASEAN's 11th member. Coming more than a decade after Dili first applied, in the face of some opposition from existing members, the roadmap fulfills the promise to formalize an "objective criteria-based" process for full membership. 
It includes milestones like establishing a diplomatic mission to ASEAN, being able to implement and abide by ASEAN agreements, designating national implementing agencies, preparing a financial scheme to meet its obligations, and ensuring it has the physical infrastructure and logistics to host ASEAN meetings.
Last year's ASEAN Leaders' Statement calls on members and external partners to "fully support Timor-Leste to achieve the milestones through the provision of capacity building assistance and any other necessary and relevant support."
So what does this mean for Timor-Leste's friends and partners?
It is clear that Timor-Leste looks to Asia when it contemplates its future and prosperity. Timor-Leste's Strategic Development Plan 2011-2030 states that its aspiration to join ASEAN is based on geography, the wishes of the country's leaders and people, and its cultural affinity with its neighbors. After his election last year, Timor-Leste's President Jose Ramos-Horta stated that securing ASEAN membership is one of his top priorities.
Countries that are friends of Timor-Leste need to understand and support this ambition to be on the same page with Dili's narrative and goals. 
What role can other countries play?
Other countries can support Timor-Leste in the bureaucratic development needed to attend and contribute meaningfully to ASEAN's numerous annual meetings. This includes supporting Timor-Leste in ratification, implementation, and monitoring of ASEAN regulations and agreements while reaching out to civil society and youth to ensure that civil freedoms and voice are not restricted.
There are many ASEAN regulations and agreements that Timor-Leste would need to ratify, implement, and monitor. While this will be beneficial for Timor-Leste, it would require time and effort to achieve. More than 1,600 ASEAN meetings take place every year, so an incredible amount of bureaucratic development is needed to simply attend, let alone contribute meaningfully. Other countries should offer support in establishing processes and mechanisms to participate in and contribute to ASEAN's numerous annual convenings. They can support Timor-Leste in its ratification, implementation, and monitoring of the various agreements and declarations that define the bloc.
At the same time, it's important to engage with civil society and youth as part of the process of implementing ASEAN regulations and agreements to ensure that these do not restrict civil freedoms and voice. Other countries should provide professional and practical support to implement and monitor ASEAN regulations while emphasizing the need for social justice imperatives that align with Timor-Leste's vibrant democracy, peace, and human rights as foundational values.
Australia – as a country committed to improving its relations with Timor-Leste – has stated its strong support for ASEAN accession. Canberra is on the record as supporting Timor-Leste's aspiration for ASEAN membership, for example in the 2017 Foreign Policy White Paper. 
When the two foreign ministers met in September 2022 they discussed ASEAN membership. Australian Minister for Foreign Affairs Penny Wong has said that the subject was raised in her first call with her Timorese counterpart: "I indicated to her then that Australia will continue to support" ASEAN accession through technical assistance and funding for public servants.
Australia sees Dili's ASEAN membership as positive for ASEAN, Timor-Leste, and Timor-Leste's engagement on the global stage.
As well as benefiting Timor-Leste, Timorese ASEAN membership can have a positive impact on ASEAN and also assist Australia's relationship with ASEAN by adding another democratic voice.
Australia has strong ties with ASEAN's diverse member states. It was the first non-member to establish relations with ASEAN in 1974 and in 2021 became the first country to conclude a comprehensive strategic partnership with the regional bloc. This makes Australia well-placed to help provide support and entry points. It should make effective and sustained contributions toward ensuring the relevant Timorese actors and institutions have the capacity to participate meaningfully and fulfill the requirements to progress from candidacy to membership.
For Timor-Leste, a particular aim is integration of its economy into a major regional market. Wong has linked Australia's support to Timor-Leste's desire for economic diversification, with access to ASEAN markets an important part of increasing economic resilience. 
Australia's support for Timor-Leste's membership in ASEAN should thus include a focus on how the economy can benefit from membership. There can be an assumption that by joining ASEAN and integrating into the ASEAN Economic Community, the private sector will automatically benefit. But this is not necessarily the case. There are foundational requirements that are needed to build a strong private sector in Timor-Leste. Supporting public sector regulation will ensure the benefits from ASEAN integration flow to the wider Timorese community. The Australian Competition and Consumer Commission (ACCC) and Australian Securities and Investments Commission (ASIC) offer lessons that can help guide this process.
Finally, Australia's relationship with Timor-Leste should be viewed within a broader regional context, including links with the Pacific and with Indonesia. Australia has an ongoing commitment to support Timor-Leste's people in deepening their connection and relationship with the Pacific Island communities. Both Australia and Timor-Leste regard Indonesia as a critical relationship. For example, Timorese students overwhelmingly choose to study in Indonesia, with a small number heading to Australia. There is room for greater trilateral cooperation.
Friends of Timor-Leste should make effective and sustained contributions toward ensuring that Timorese actors and institutions have the capacity to participate meaningfully and fulfill the requirements to progress from candidacy to membership of ASEAN. Australia's support to Timor-Leste suggests that both view Timor-Leste's accession into ASEAN as a shared interest.
This article draws upon AP4D's report "What does it look like for Australia to Shape a Shared Future with Timor-Leste" funded by the Australian Civil-Military Centre. AP4D thanks all those involved in consultations.